Cozumel Cruz Roja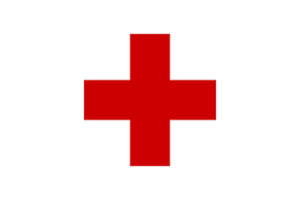 Cruz Roja Seeking Fun-Loving Volunteers

 by Sandy Timmons
The volunteer Airport Group of Cruz Roja is seeking some fun-loving volunteers to spend three hours once a week at the Cozumel Airport asking for donations for the 2015 Cruz Roja fundraising goal – finishing and furnishing a Diabetes Medical Center.  The structure is under construction on the Cruz Roja Clinic property on Ave. 65 and the specialized equipment to treat diabetes patients to help prevent gangrene and amputations has already been donated. Cozumel has over 3,000 diabetes patients who desperately need this service.
By joining The Airport Group, you may choose which day of the week you would be willing to volunteer three hours in the airport's departure lounge.  Because a special permit is required to allow you to be in the departure lounge, we would ask that you be willing to volunteer a minimum of six weeks but preferably 10 weeks.  We will assist you in obtaining the permit, of course. That usually takes a week or so before you can start.
Kindly contact Sandy atrickandsandytimmons@yahoo.com immediately if you would like to volunteer as we will set up a group session to obtain the permits hopefully by the middle of January.  However, if you would be arriving later in CZM for the winter and would like to volunteer for February and March, that would also be very much appreciated.  Just let us know when you will be arriving.
For more great Cozumel Information
This story originally appeared in the weekly Cozumel 4 You NEWS – the island's number one source of positive information about our island!  Be sure and subscribe to the weekly NEWS to find out all the island events!
Latest posts by Laura Wilkinson
(see all)