Cozumel Fishermen Report Decrease in Lionfish Population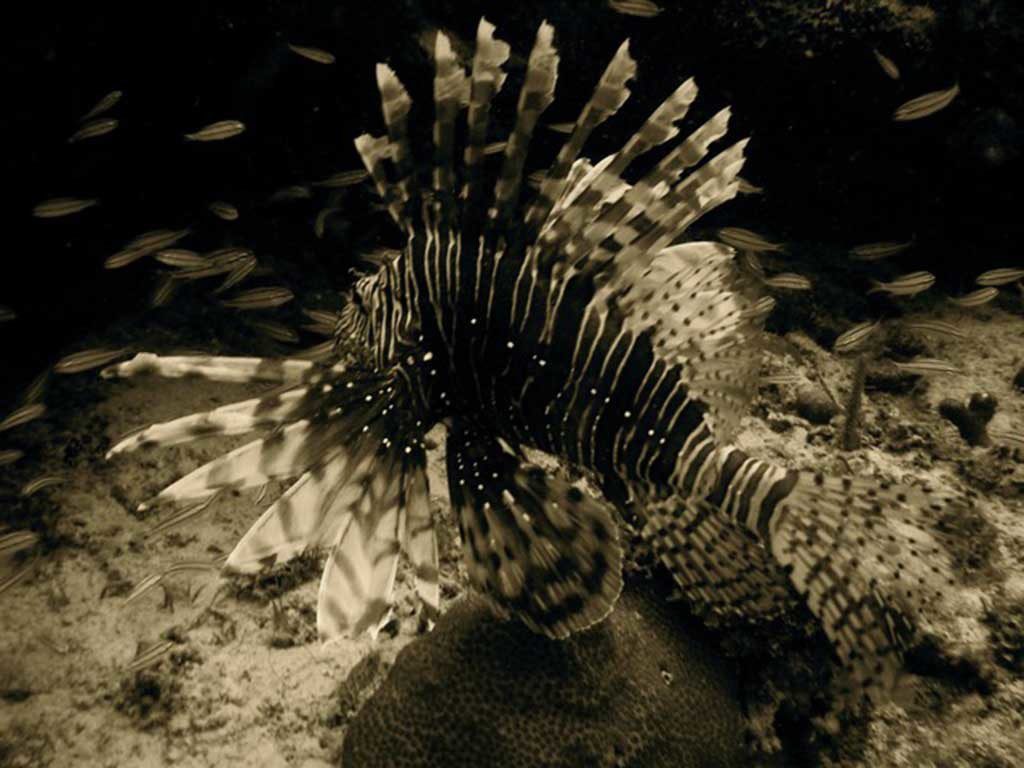 Island fishermen are reporting that it's become increasingly difficult to encounter lionfish, in spite of increased demand. According to the President of the Sociedad Cooperativa de Producción Pesquera Cozumel, José Ángel Canto Noh, four years ago when the Cooperative turned their attention toward lionfish the average catch for members was 700 kilos per month. Now their haul is down to 300 – 400kilos, not because of decreased interest, but because this voracious reef predator is harder to find and capture. Prices for Lionfish fillets have increased by more than $100 pesos per kilo in the same 4 years.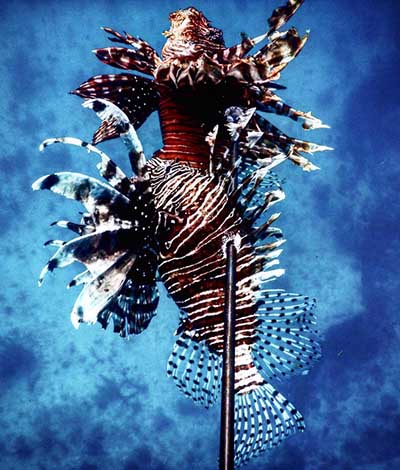 Lionfish are a delicious, mild flavored source of excellent fillets, which can be prepared in a variety of ways, and are served by many island restaurants.  For more information on lionfish, recipes, cooking tips, and more, check out the webpage from Huffington Post called "Eat the Enemy."
Los pescadores de Cozumel reportan que la población de peces león ha disminuido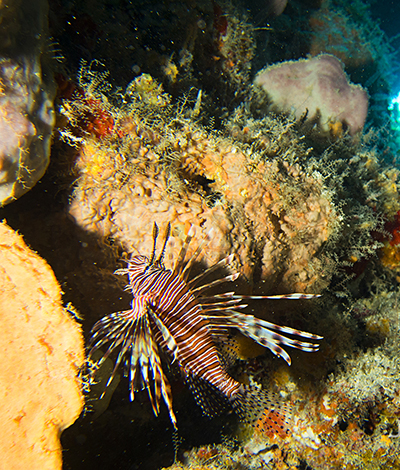 Los Pescadores de la Isla reportan que, a pesar de la elevada demanda, cada vez es más difícil encontrar pez león. Según el presidente de la Sociedad Cooperativa de Producción Pesquera Cozumel, José Ángel Canto Noh, hace cuatro años cuando la Cooperativa concentró su atención en el pez león, el promedio de peces que capturaban los socios era de 700 kilos al mes. Ahora la captura ha bajado entre 300 y 400 kilos, y ello no se debe a que haya disminuido el interés, sino que es más difícil encontrar y capturar a este voraz depredador de los arrecifes.
Los filetes de pez león son deliciosos y tienen un sabor suave que pueden prepararse de diversas maneras, y se sirven en muchos restaurantes de la Isla. Para más información sobre el pez león, recetas, consejos de cocina y más, visite la página del Huffington Post "Eat the Enemy."
Latest posts by Laura Wilkinson
(see all)