10 Great Mexican Gift Ideas
text & translation by Los Cinco Soles
Christmas is coming and with this season comes the feeling of sharing and giving to our loved ones. We know you have many options, however, what about giving something that represents the love we have for this new country we live in, giving a gift that contains a little bit of art, but above all full of love and tradition as only Mexicans can give.
That passion is reflected in each painted craft, in each carved jewel, in each woven embroidery, and what better place to find an original detail for those gifts than Los Cinco Soles.
If you've never visited our flagship store in downtown Cozumel you've missed out on a wonderful experience, we've "decked the halls" for the holidays and in every corner you can find an article or piece of art that will catch your eye and enchant your heart.
Since there are many options to choose from, we've created a list of "staff picks" from our Los Cinco Soles galleries: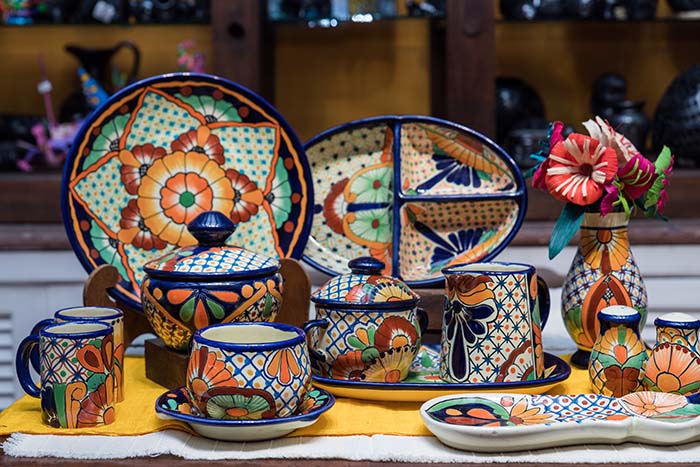 Talavera Pottery Sets
The elegance and colors of an elaborate piece of Talavera is an excellent gift that reflects the tradition of Mexico. UNESCO named the Talavera of Mexico and Spain as an "Intangible Cultural Heritage of Humanity." The detail that is reflected in each piece is impeccable. You can give a set of sugar and cream, a set of tequila, a plate, a vase. These pieces will always stand out in any home and will be a colorful decor asset.
Mexican Silver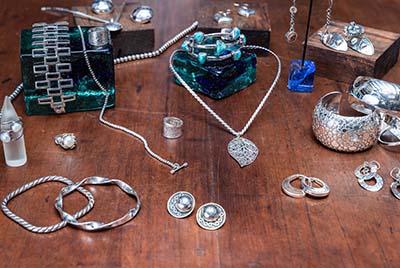 Silver is, by itself, a treasured possession, its value increases over the years. You'll find exquisite and unique designs Los Cinco Soles, that you will see nowhere else. All of our silver is .925, authentic Mexican, something that turns these silver jewels into little treasures. We recommend you look for the exclusive pieces from Mayola, Eva Carrillo and D'scorcia.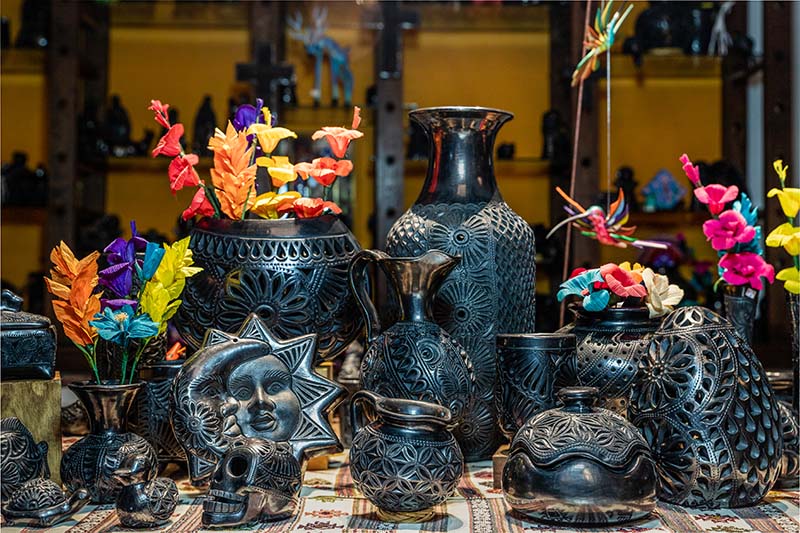 Black Clay Pottery from Oaxaca
This is the famous black clay pottery only found in Oaxaca. They are hand- created, using two concave ceramic plates and then baked underground. The vases are a sample of the beauty of this traditional pottery with exceptional designs, which will also surprise you because its price is quite accessible for pieces carved with such detail.
Alebrijes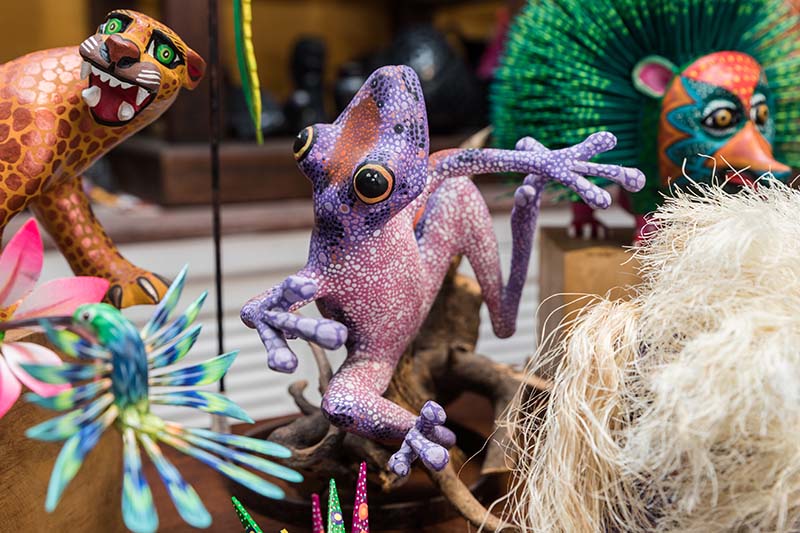 These spectacular whimsical figures are called Alebrijes. Artists from Oaxaca carve the pieces in copal wood, Huanacaxtle, and Naranjo trees. They combine the figures of real and mythical animals and are finished with brightly colored paint, so the color, texture, detail, and imagination are unsurpassed. The artisans painstakingly paint unique and detailed patterns on these collectibles. Whatever piece you choose will be amazing, but you will find that those of not so common animals are the rarest, for example octopi, deer, hippos and even armadillos.
Embroidered Dresses for girls
These dresses are ideal for this wonderful climate in which we live, they are diaphanous, completely embroidered with different motifs. Everything is embroidered and sewn by hand by artisan women, so no dress is identical. There are Huipiles from Yucatán and dresses with the famous Tenango de Hidalgo embroidery, and you will find them up to size 4, so this is a gift for the little ones in the house.
Pewter
Beautiful photo frames, candlesticks, trays and religious images are available in our stores in handcrafted Mexican pewter. Created using a type of aluminum, they are and elegant and unique accessory for the home. They are low maintenance, to preserve their characteristic shine, they are hand washed and dried with a soft flannel. So you can choose from a wide variety of pieces for that special gift.
Milagritos (Miracles)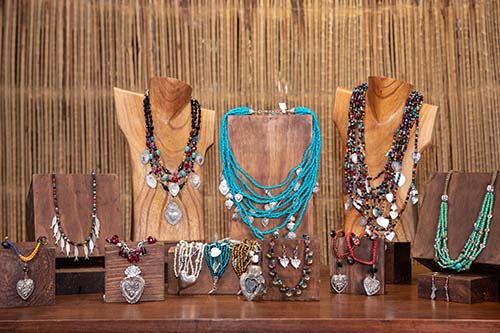 Everyone has wished for a miracle, but only a few receive divine blessing. The "Miracles" are small and intricate metal amulets of various shapes. Its name "Milagro", symbolizes the prayer, hope or desire for which each amulet is offered to a saint or religious figure, typically to make a request for help.
Several artisans work with Los Cinco Soles to display their ornaments, decorative objects and jewelry that are ideal as gifts for your loved ones.
Coffee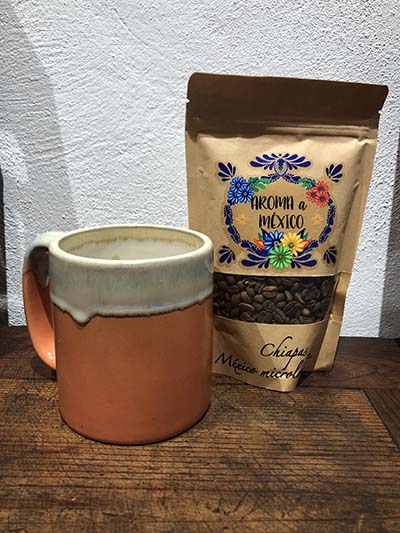 Mexico is recognized for the cultivation and production of some of the best coffees in the world. We have made a gourmet selection of the best flavors, full bean or ground variety. The perfect gift! Chiapas coffee is a local product with the exuberance of the Chiapas mountains in the fragrance and flavor of select beans, grown by native hands.
It is a strong, well balanced and full of flavor gourmet Mexican coffee that you will love.
Frida Accessories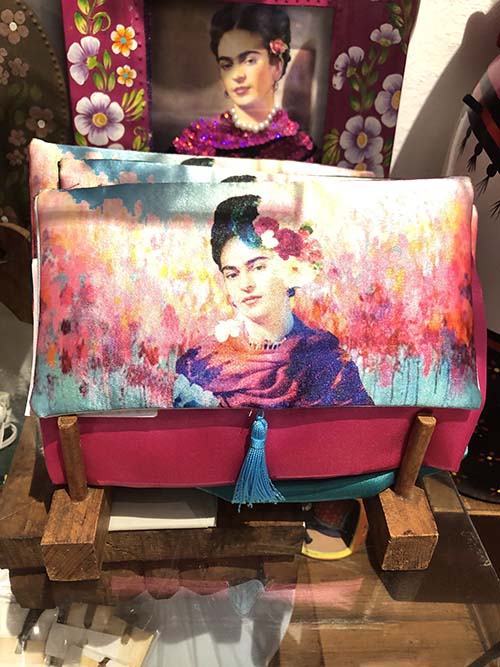 The most recognized Mexican artist in the world, she was a passionate woman who lived with intensity, both the misfortunes and the joys that destiny brought her. For this reason, Kahlo's paintings represent color, blood and life. To honor one of Mexico's most famous artists we offer a wide range of accessories such as hand bags, purses, cosmetic bags, perfect as an iconic and collectable piece.
Traditional Dolls
Handmade for the enjoyment of children for generations. There are many varieties and prices, for example the artisan Marina Carreón, they have the purpose of promoting Mexican Popular Culture by making collectible dolls, dressed in the most representative traditional costumes of the country. And there are also the rag dolls, the famous María dolls, with their colorful typical clothing representing the identity of the Mazahua and Otomí women. This is just one of the many typical Mexican toys that you can find in the popular toys section of the store.
10 ideas de Regalos Mexicanos
texto y traducción por Los Cinco Soles
Viene Navidad y el sentimiento de compartir y regalar a nuestros seres queridos aumenta, pero habiendo tantas opciones, qué tal regalar algo que represente el amor que se le tiene a este nuevo país en el que vivimos, dar un regalo que contenga un poquito de arte, pero sobre todo lleno de amor y tradición como solo los mexicanos lo pueden dar.
Esa pasión se plasma en cada artesanía pintada, en cada joya labrada, en cada bordado tejido, y qué mejor lugar para encontrar un detalle original para esos regalos que Los Cinco Soles.
Quien no ha visitado la tienda en el Centro de Cozumel se ha perdido de una maravillosa experiencia, en cada rincón hay una pieza que te llena los ojos y encanta al corazón.
Hay muchas opciones para elegir, te dejamos aquí el listado de las piezas que más nos gustan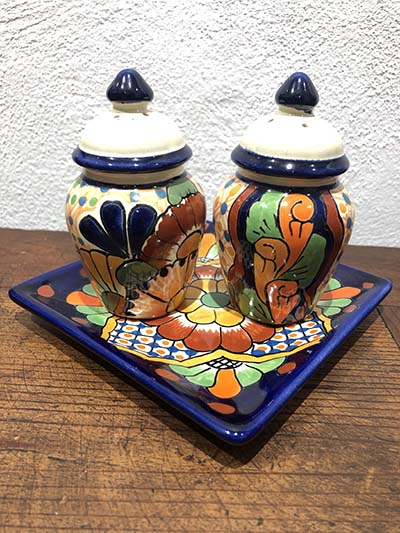 Juegos de Talavera
La elegancia y colores de una pieza elaborada de Talavera es un excelente regalo que refleja la tradición de México. La UNESCO nombró a la Talavera de México y España como Patrimonio Cultural Inmaterial de la Humanidad y con justa razón, el detalle que se refleja en cada pieza es impecable. Puedes regalar un juego de azucarera y cremera, un juego de tequileros, un platón, un jarrón. Estas piezas siempre resaltarán en cualquier hogar y serán un bien preciado.
Plata Mexicana
La plata es por sí misma una pertenencia preciada, su valor prevalece por los años y por su manufactura exquisita y única son cualidades de los diseños que encontrarás en Los Cinco Soles. Toda su plata es .925, auténtica mexicana, algo que convierte estas joyas de plata en pequeños tesoros. Te recomendamos buscar las piezas exclusivas de Mayola, Eva Carrillo y D'scorcia.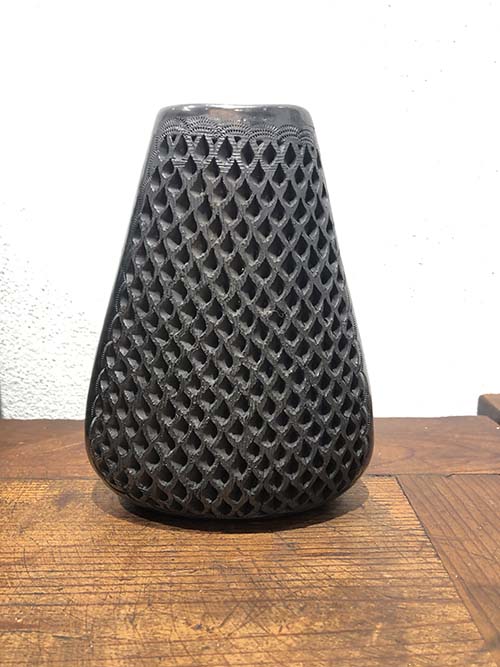 Jarrones de Barro Negro de Oaxaca
Estas piezas son hechas con una técnica específica de horneo sólo realizada en Oaxaca. Son moldeadas a mano, usando dos platos cóncavos de cerámica y después horneados bajo tierra. Los jarrones son una muestra de la belleza de esta alfarería tradicional con diseños excepcionales, que además te sorprenderá pues su precio es bastante accesible para piezas labradas con tanto detalle.
Alebrijes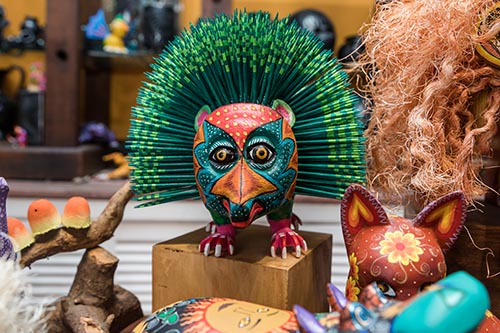 Estas figuras espectaculares se llaman Alebrijes. Artistas de Oaxaca, tallan las piezas en la madera del Copal, de Huanacaxtle, y de árboles de Naranjo. Combinan las figuras de animales reales y míticos y son terminados con pintura de brillantes colores, así el color, textura, detalle, imaginación y paciencia, son características que imprimen los artesanos en estas piezas de colección. Cualquier pieza que elijas será alucinante, pero te darás cuenta que aquellas de animales no tan comunes son las más raras, por ejemplo pulpos, venados, hipopótamos y hasta armadillos.
Vestidos Bordados para niñas
Estos vestidos son ideales para esta zona maravillosa en la que vivimos, son vaporosos, y llenos de bordados de diferentes motivos. Todo es bordado y cosido por mujeres artesanas, por lo que es normal que ningún vestido sea idéntico. Hay Huipiles de Yucatán y vestidos con los famosos bordados de Tenango de Hidalgo, y los encontrarás hasta talla 4, por lo que este es un regalo para las pequeñas de la casa.
Pewter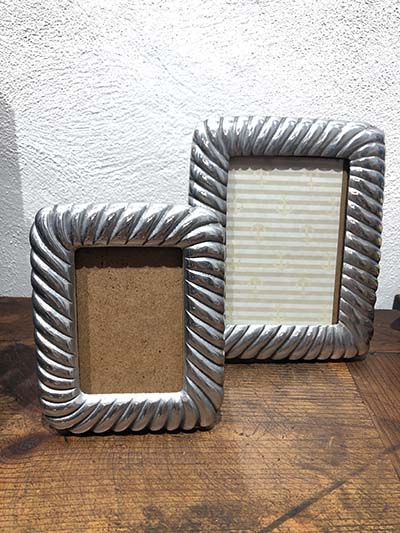 Bonitos marcos para foto, candeleros, charolas e imágenes religiosas se fabrican actualmente en Pewter Mexicano. Hechas a mano de un tipo de aluminio, son de una elegancia y brillo singular es muy popular en como accesorios para el hogar. Son de bajo mantenimiento, para conservar su brillo característico, se lavan a mano y se secan con una franela suave. Así que puedes elegir entre una gran variedad de piezas para ese regalo especial.
Milagritos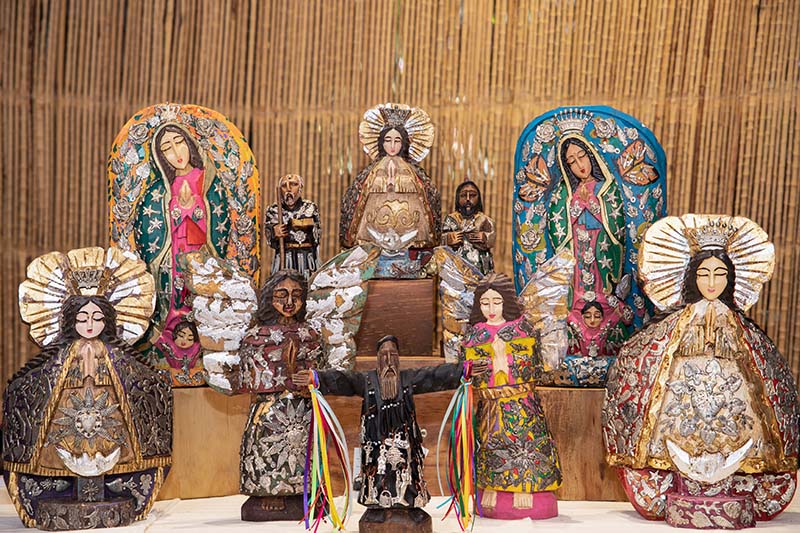 Todo mundo ha deseado un milagro, pero sólo unos pocos reciben la bendición divina. Los "Milagros" son pequeños e intrincados amuletos metálicos de variadas formas. Su nombre "Milagro", simboliza la oración, esperanza o deseo por el que cada amuleto se ofrenda a un santo o figura religiosa, típicamente para hacer una petición de ayuda.
Varios artesanos trabajan con Los Cinco Soles para exhibir sus ornamentas, objetos decorativos y joyería que resultan ideales como obsequio para tus seres queridos.
Café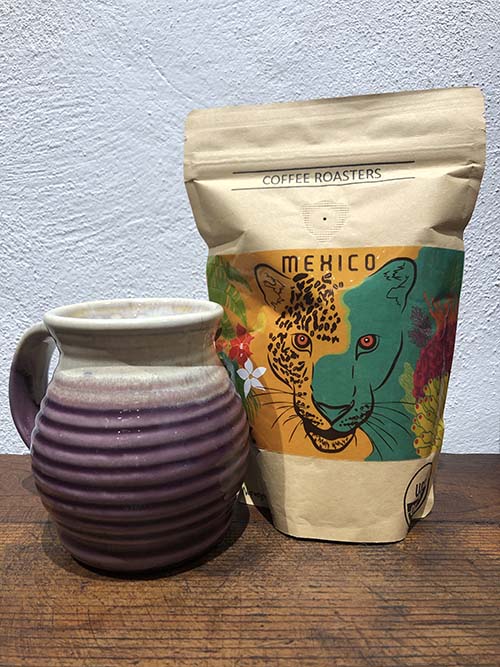 México es reconocido por el cultivo y producción de algunos de los mejores cafés en el mundo. Hemos hecho una selección gourmet de los mejores sabores, granos y molidos ¡El regalo perfecto! El café de Chiapas es un producto local con la exuberancia de las montañas de Chiapas en la fragancia y sabor de los granos selectos, cultivados por manos nativas.
Es un café mexicano gourmet fuerte, bien balanceado y lleno de sabor que te encantará.
Accesorios Frida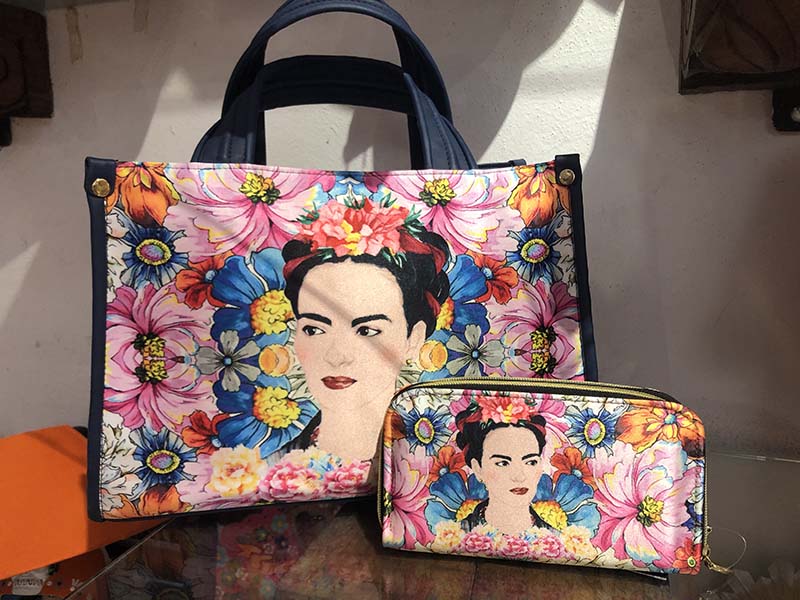 La artista mexicana más reconocida en el mundo, fue una mujer apasionada que vivió con intensidad, tanto las desgracias como las alegrías que le deparó el destino. Por ello, la pintura de Kahlo es fiesta, color, sangre y vida. En su honor existe esta colección de accesorios como Bolsas, monederos, cosmetiqueras, perfectas como una pieza icónica y de colección.
Muñecas Tradicionales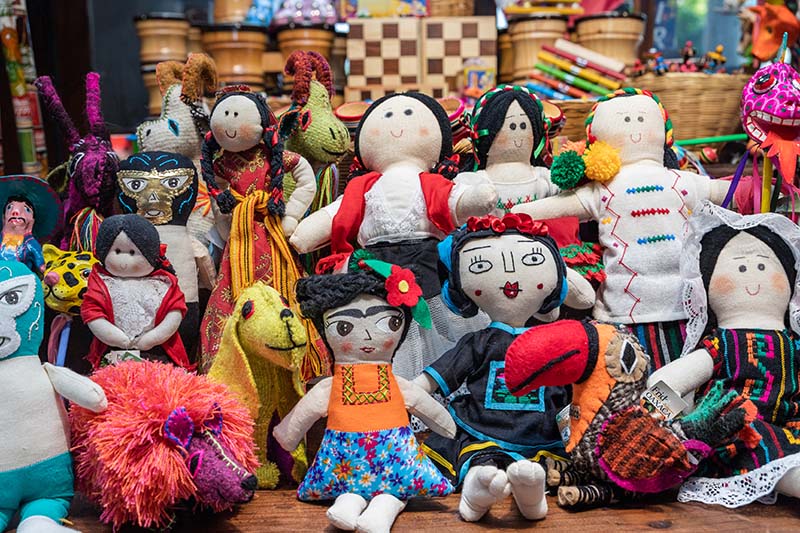 Hechas a mano para el disfrute de niños por generaciones. Hay de muchas variedades y precios, por ejemplo la artesana Marina Carreón, tienen el propósito de promover la Cultura Popular Mexicana al elaborar muñecas de colección, vestidas con los trajes tradicionales más representativos del país. Y también están las muñecas de trapo, las famosas muñecas Marías, con su colorida vestimenta típica representa la identidad de las mujeres Mazahua y Otomí. Este es solo uno de los muchos juguetes típicos mexicanos que puedes encontrar en la sección de juguetes populares de la tienda.
–
Latest posts by Laura Wilkinson
(see all)