Cozumel Port Statistics
API Releases Ferry Statistics from 2019 vs. 2020:  Significant Difference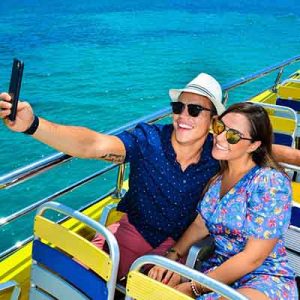 API Cozumel, the island's port authority, has recently released statistics from January – September 2020, and has compared them with the same period of 2019, and the results are surprising.
Last year (2019)  between January and September a total of 3,465,835 users entered and left the island through the Muelle Fiscal  or San Miguel pier. In the same period of 2020, the figure is 1,196,965, this is 2,268,870 less than the previous year.  That means that in 2020 saw only 35% of the passengers as the previous year.
A representative from WinJet, stated that since April 2020 to September 2020 the maximum number of passengers moved in a single day was only 4,500 as opposed to a mean average of 7,000 in 2019.  Even if the end of 2020 sees an increase in passengers it's not projected to reach 60 % of the previous calendar year.
Additionally, the Winjet representative stated "Recovering fully depends a lot on the arrival of cruise ships, which in 2021 will be 70% of what they were in 2019 and by 2022 it is estimated that it will be 90%. In 2023 the same numbers of last year could be reached".
API da a conocer las estadísticas de los ferris de 2019 vs 2020; una diferencia considerable
En fechas recientes API Cozumel, la autoridad portuaria de la Isla, publicó estadísticas de enero a septiembre de 2020, y las ha comparado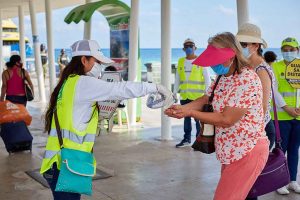 con el mismo período en el 2019, y los resultados son sorprendentes.
El año pasado (2019) entre enero y septiembre un total de 3.465.835 usuarios entraron y salieron de la Isla por el Muelle Fiscal o muelle San Miguel. En el mismo período de 2020, la cifra es de 1,196,965, es decir, 2.268.870 menos que el año anterior.  Eso significa que el 2020 vio la llegada de tan sólo 35% de pasajeros a comparación del año pasado.
Un representante de WinJet, manifestó que de abril de 2020 a septiembre de 2020 el número máximo de pasajeros transportados en un solo día fue de sólo 4.500 contra un promedio de 7.000 en 2019. Incluso si a finales de 2020 llegara a observarse un aumento de pasajeros, no se prevé que alcance 60 % del año calendario anterior.
Además, el representante de Winjet declaró: "La recuperación depende mucho del arribo de los buques turísticos, que en 2021 será 70% de lo que fue en 2019, y para 2022 se estima que será de 90%. En 2023 se podrían alcanzar los mismos números del año pasado".
Latest posts by Laura Wilkinson
(see all)