What Are The Different Types of Condo Assemblies, And What Is The Necessary Quorum?
(Text, Translation & Photos by Lic. Horacio Cuevas, Litigation Lawyers)
There are ordinary and extraordinary assemblies of condominiums. Each one deals with different issues and has different rules. Within ordinary and extraordinary assemblies, various matters require a different percentage of votes. Most condo owners ignore the applicable laws; therefore, we will discuss the most relevant considerations in this article.
What is the General Assembly in a condominium?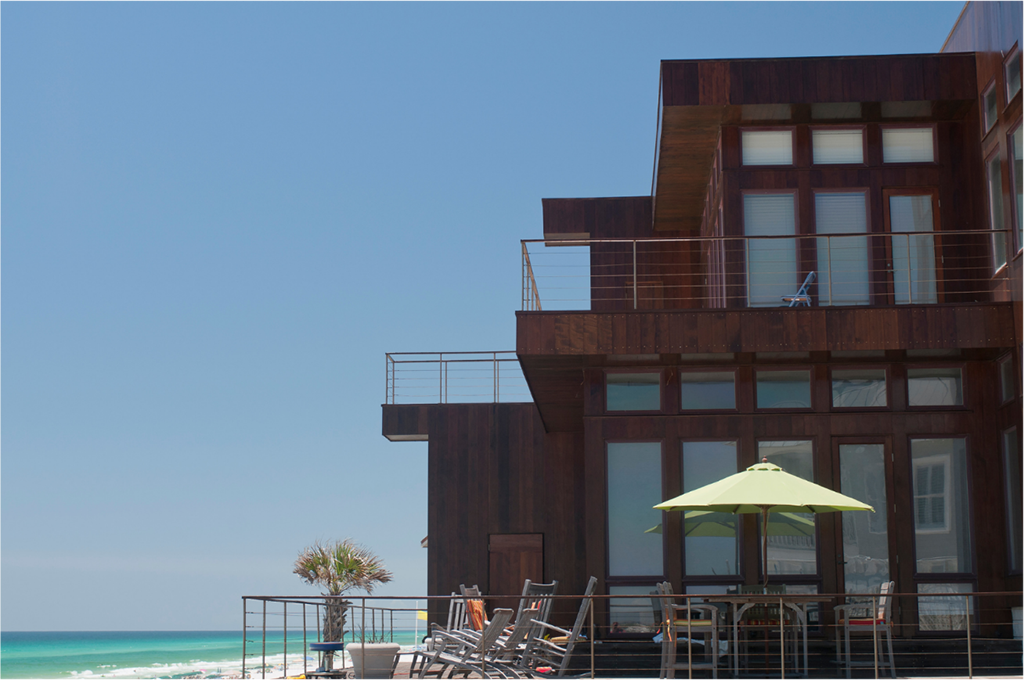 Within a condominium, the General Assembly is considered the highest decision-making body, within the range of powers granted to the General Assembly by the Condominium Property Law, the Constitutive Deed and the Condominium Regulations. The General Assembly is the formal gathering of the majority of the condominium owners. In simple words, it is the meeting where they express, discuss and resolve matters of common interest regarding the condominium and decisions are made to benefit the shared property and the community. All this under the law that regulates condominium properties in each federal entity of the Mexican Republic.
In the State of Quintana Roo, the legislation establishes that the General Assembly of Condo-Owners must rule the condominium. The Assembly is governed by its Public Deed, where the organization and social functioning of the condominium are stipulated.
Likewise, the General Assembly will have a President, a Secretary and at least two scrutineers designated by the Assembly.
Why is the General Assembly considered the highest body within the condominium?
Because most of the owners must make decisions jointly, without leaving out the opinion of any owner but being empowered to take decisions by the majority.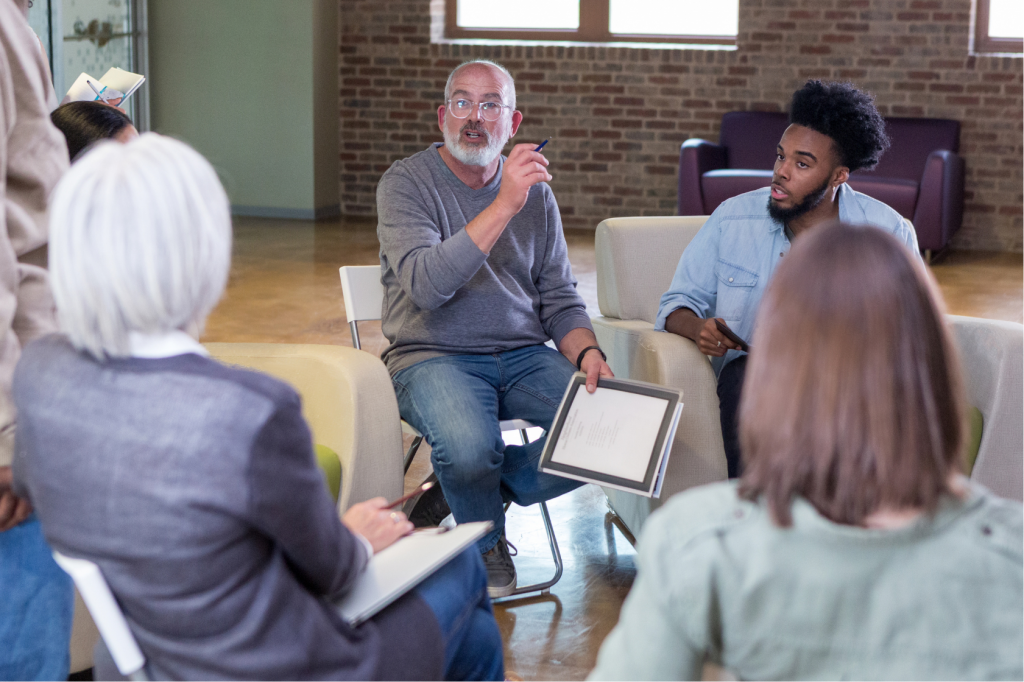 The law establishes that the General Assemblies will be of two types, Ordinary and Extraordinary. The Ordinary General Assemblies will take place at least once every six months to inform the condition of the condominium administration, such as finances, account statements, non-urgent repairs, payments, etc. Most condominiums agree to hold an Ordinary General Assembly with a predictable frequency (for example, yearly in March).
Extraordinary General Assemblies do not have a specific time to be held and occur when an urgent or unforeseen matter arises. Mainly to deal with the following issues:
• Modifications to the Articles of Incorporation of the condominium or the internal regulations.
• Carrying out new works in green areas or that imply the modification of the Articles of Incorporation.
• To solve urgent issues, such as destruction, ruin or reconstruction of the property or part of it.
• For the voluntary termination of the Condominium Property Regime
The administrator should call for assemblies 15 calendar days in advance of their celebration, each owner will have one vote, and the vote will be personal, nominal and direct.
We need to distinguish between quorum and the simple or qualified majority for the validity of the agreements. The quorum is the minimum number of attendees required for the Assembly to occur. The general rule is as follows:
| | |
| --- | --- |
| Call | Necessary Quorum |
| First call | 75% of the property |
| Second call | 51% of the property |
| Third call | Any percentage of the property. |
Once the necessary quorum is met, the assembly's resolutions will be taken by a simple majority of votes of those present, except in cases where the law or the Condominium Regulations (without contravening the law) require a qualified majority. In our opinion, it is not possible to reduce the qualified majority requirements outlined in the law.
In Quintana Roo, as of the date of publication of this article, the resolutions to change the use of green areas and cut down trees require an Ordinary Assembly and 75% of the pro-undivided.
The following resolutions must be taken at an Extraordinary General Assembly: Modifying the Articles of Incorporation or the Regulations requiring a quorum of 75%, and its agreements should be approved by majority vote. The extinction of the condominium property regime requires 75% of the total value of the condominium and a simple majority of the total number of condominium owners. Carrying out new works that do not imply the modification of the Constitutive Deed will require 51% of the property unless a joint owner holds up to 25%, in which case the approval of 75% of the condominium will be necessary. For a condominium owner who repeatedly fails to comply with his obligations to sell his rights in a public auction, the approval agreement of 75% of owners representing the joint property will be required.
We do not know why the amendment to the Articles of Incorporation does not require a qualified majority or the decision of more than 51% of the condominium, but only of a quorum of 75% and a simple majority.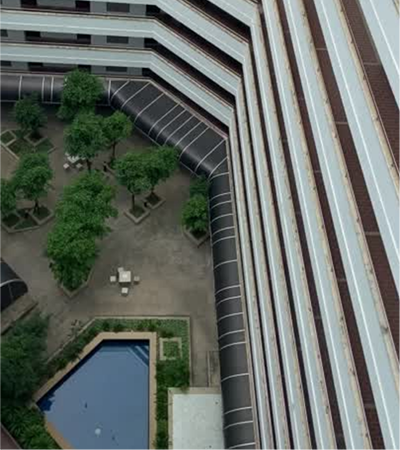 We believe that unlike commercial or civil areas, where the general assembly of a corporation or an association is also the supreme decision-making body, the powers of the general assembly of condo owners are delegated by law. The legislator's aspiration was that the Executive Power, through the law and agencies created to govern condominiums, could achieve a condominium balance.
We recommend condominiums to carry out an exhaustive review of its Articles of Incorporation and its Regulations and grant sufficient powers to the Assembly to Regulate meetings by electronic means such as Zoom, remote voting, the publication of information through databases, the installation of security cameras in common areas, architectural regulations, penalties for homeowners who frequently fail to pay fees and especially the penalties for homeowners who fail to comply with non-pecuniary obligations. Otherwise, you may experience constant problems with dissident or delinquent condo owners.
A considerable number of condominiums ignore the Condominium Property Law and have regulations that do not protect the interests of the majority of the condominium owners. It is essential to have a Constitutive Deed and a solid and complete set of Regulations to avoid economic losses for all owners.
We have the disposition and knowledge to help the vigilance committee, the administration, and the condominium owners prepare and create solid Assemblies that correctly modify the condominium regulations to defend most condominium owners' interests.
If you have questions or require more information about assemblies, changes to the regulations or penalties, schedule a free 30-minute phone call with us on our site www.litigationlawyers.com or follow us on our social networks LitigationLawyers.Mx and Quintana Roo Civil Law – Support and Advice (Cozumel, Playa del Carmen) on Facebook.
Cuáles Son Los Distintos Tipos de Asamblea de Condóminos y Cuál es el Quorum Necesario?
Hay asambleas ordinarias y extraordinarias de condóminios. Cada una trata diferentes temas y tiene diferentes reglas. Dentro de las asambleas ordinarias y extraordinarias, diversos asuntos requieren un porcentaje diferente de votos para su aprobación. La mayoría de los propietarios de condominios ignoran las leyes aplicables; por lo tanto, en este artículo discutiremos las consideraciones más relevantes.
¿Qué es la Asamblea General en un condominio?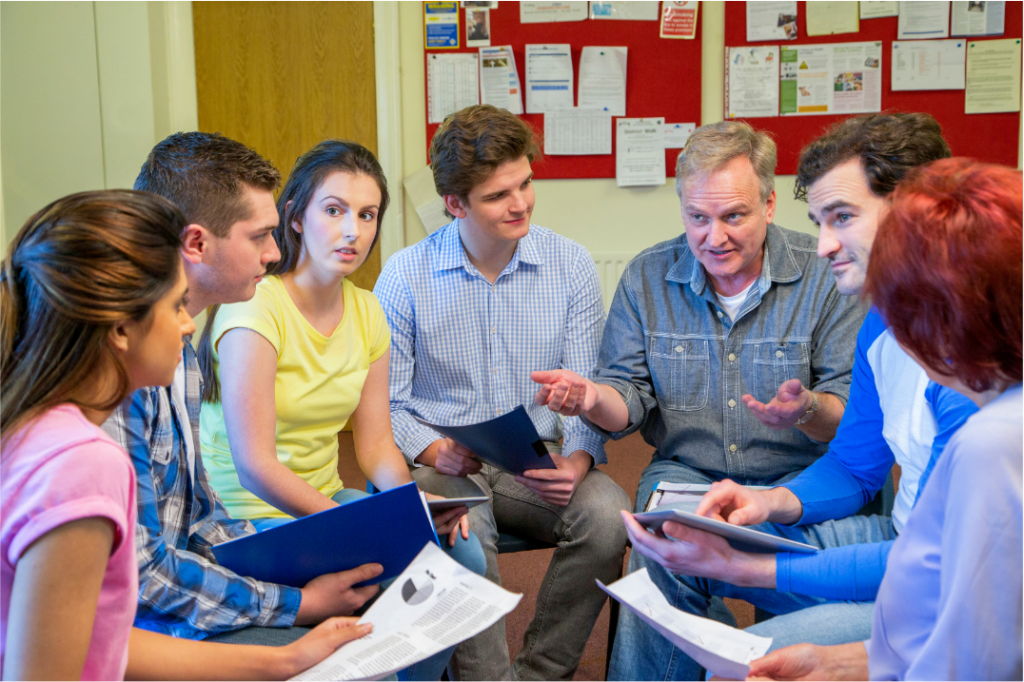 Dentro de un condominio, la Asamblea General es considerada como el máximo órganode decisión, dentro del margen de facultades que le otorgue a la Asamblea la Ley de Propiedad en Condominio, la Escritura Constitutiva y el Reglamento del condominio. La Asamblea General está integrado por la mayoría de los condóminos, en palabras simples es la reunión donde se expresan, discuten y resuelven asuntos de interés común respecto al condominio y se toman decisiones en beneficio del lugar y la comunidad vecinal. Todo ello bajo los términos de la Ley que regula las propiedades en condominio en cada entidad federativa de la República Mexicana.
En el Estado de Quintana Roo la legislación establece que el condominio debe ser administrado por la Asamblea General de Condóminos, la cual deberá regirse por Escritura Pública en la cual se estipule la organización y funcionamiento social de la misma.
Asimismo, la Asamblea General contará con un Presidente, un Secretario y cuando menos dos escrutadores designados por la Asamblea.
¿Por qué se considera a la Asamblea General como el máximo órgano dentro del condominio?
Esto es debido a que es el órgano donde todos los condóminos o la mayoría de ellos, deben estar reunidos y así tomar decisiones conjuntamente, sin dejar afuera la opinión de ningún Condómino pero estando facultados para tomar decisiones por mayoría.
La Ley establece que las Asambleas Generales serán de dos tipos, Ordinarias y ExtraordinariasLas Asambleas Generales Ordinarias se celebrarán por lo menos una vez cada seis meses y tienen el objetivo de informar el estado en el que se encuentra la administración del Condominioy temas concernientes a ello, como los relacionados con las finanzas, estados de cuenta, reparaciones no urgentes, pagos, personal contratado, etc. La mayoría de los condominios acuerda celebrar una Asamblea General Ordinaria con una frecuencia predecible, lo que es conforme a la ley.
Las Asambleas Generales Extraordinarias no tienen un momento específico para celebrarse y se convocan cuando surge un asunto de carácter urgente o imprevisto. Principalmente, para tratar los siguientes asuntos:
Modificaciones a la Escritura Constitutiva del condominio o al Reglamento Interno.
Realización de obras nuevas, en áreas verdes o que impliquen la modificación de la Escritura Constitutiva.
Para dar solución a temas urgentes, como destrucción, ruina o reconstrucción del inmueble o parte de éste.
Para la extinción voluntaria del Régimen de Propiedad en Condominio
Las convocatorias para la celebración de Asambleas deberán realizarse con 15 días naturales de anticipación a su celebración, en la cual cada condómino gozará de un voto y la votación será personal, nominal y directa.
En las Asambleas hay que distinguir entre Quorum necesario para que la Asamblea se celebre y la mayoría simple o calificada para la validez de los acuerdos. El Quorum es el mínimo de asistentes necesarios para que la Asamblea se pueda celebrar debidamente. La regla general es la siguiente:
| | |
| --- | --- |
| Convocatoria | Quorum necesario |
| Primera convocatoria | 75% del proindiviso. |
| Segunda convocatoria. | 51% del proindiviso |
| Tercer convocatoria. | Cualquier porcentaje del proindiviso. |
Independientemente de la convocatoria, reunido el quorum necesario las resoluciones de la asamblea se tomaran por mayoría simple de votos de los presentes, excepto en los casos en que la Ley o el Reglamento del Condominio, sin contravenir a la Ley, indiquen una mayoría especial. En nuestra opinión la ley no permite reducir los requisitos de mayoría calificada dispuestos en la ley.
En Quintana Roo, a la fecha de publicación de este artículo, requieren de Asamblea Ordinaria y de un 75% del proindiviso las resoluciones para cambiar el uso de áreas verdes y derribar árboles.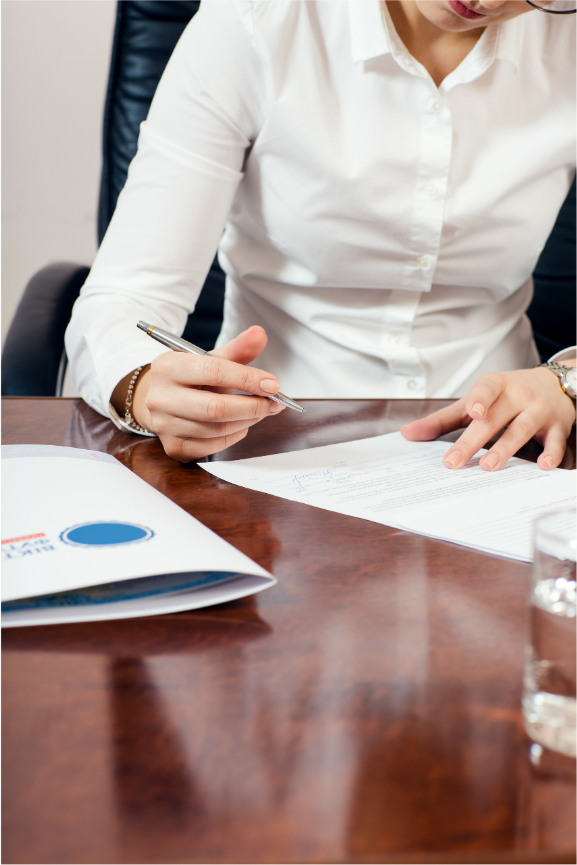 Los siguientes acuerdos se deben tomar en Asamblea General Extraordinaria: La modificación de la Escritura Constitutiva o del Reglamento que requerirán de un quorum del 75% proindiviso y sus resoluciones se tomarán por mayoría de votos. La extinción del régimen de propiedad en condominio, que requiere el 75% del valor total del condominio y la mayoría simple del número total de condóminos. La realización de obras nuevas que no impliquen la modificación de la Escritura Constitutiva que requerirá un 51% del proindiviso, a menos que un condómino detente hasta el 25%, caso en el que se requerirá de la aprobación del 75% del proindiviso. Para que se le obligue a un condómino que incumple reiteradamente con sus obligaciones a vender sus derechos en subasta pública, se requerirá del acuerdo aprobatorio del 75% del proindiviso.
Ignoramos porque la modificación a la Escritura Constitutiva, con base en la cual se pueden modificar las áreas comunes y con ello la co-propiedad de los condóminos, no requieren de una mayoría calificada o de la decisión de más del 51% del proindiviso, sino únicamente de un quorum de asistencia del 75%.
Creemos que con diferencia a las áreas mercantiles o civiles, donde la asamblea general de una sociedad o una asociación es también el órgano supremo de decisión, las facultades de la asamblea general de condóminos son delegadas por la ley. Posiblemente la aspiración del legislador fue que el Poder Ejecutivo a través de la ley y organismos creados para regir condominios podrían lograr un equilibrio condominal.
En realidad lo necesario es que cada condominio realice una revisión exhaustiiva de su Escritura Constitutiva y de su Reglamento y otorgue facultades suficientes a la Asamblea para: Reglamentar sobre reuniones por medios electrónicos como Zoom, la votación a distancia, la publicación de información a través de bases de datos, la instalación de cámaras de seguridad en áreas comunes, la reglamentación arquitectónica, las sanciones para condóminos que incumplen frecuentemente con el pago de cuotas y sobre todo las sanciones para condóminos que incumplen con obligaciones no-pecuniarias.
Un número considerable de condominios ignoran la Ley de Propiedad en Condominio y tienen un reglamento que no protegue los intereses de la mayoría de los condóminos. Es indispensable contar con una Escritura Constitutiva y un Reglamento sólido y completo para evitar pérdidas económicas para todos los condóminos.
Tenemos la disposición y el conocimiento para ayudar a los comités de vigilancia y a la administración, así como a los condóminos a preparar y crear Asambleas sólidas que modifiquen la reglamentación del condominio debidamente para defender los intereses de la mayoría de los condóminos.
Si le interesa conocer más sobre las obligaciones y derechos como condómino, envíenos un correo o un mensaje por nuestras redes sociales como facebook o WhatsApp, es muy fácil y rápido contactarnos.
Si tiene dudas o requiere mayor información sobre sanciones, cambios al reglamento o asambleas, programe una llamada telefónica gratuita de 30 minutos con nosotros en nuestro sitio www.litigationlawyers.com o siganos en nuestras redes sociales LitigationLawyers.Mx y Quintana Roo Civil Law – Support and Advice (Cozumel, Playa del Carmen) en Facebook.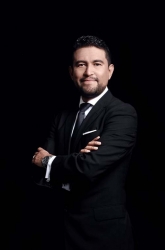 Latest posts by Horacio Cuevas
(see all)