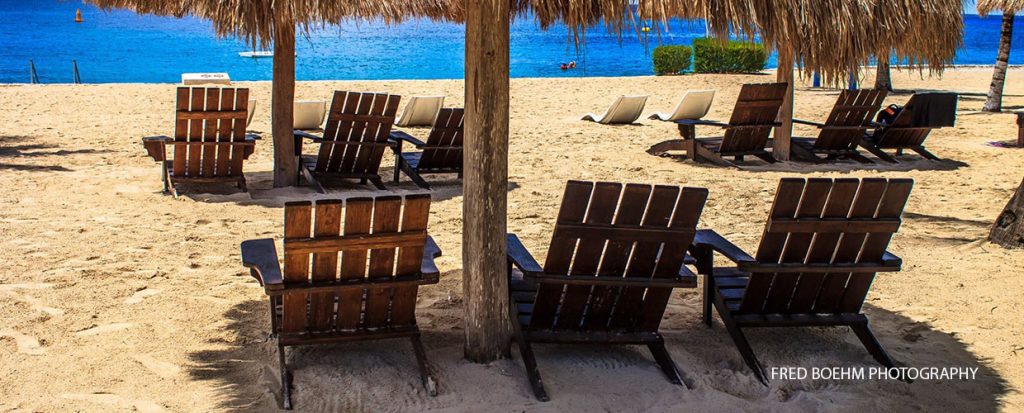 This week is considered to be one of the busiest travel weeks of the year for national tourism, municipal officials – including municipal police and lifeguards – have been working hard to add additional contingency plans during the holiday time so that beachgoers can enjoy worry-free vacations and blue skies.
During this holiday week Cozumel hotels traditionally have 85 – 90% occupancy and ferry companies add additional crossings or family-friendly packages. National airlines, such as Interjet, also add additional flights.
For many Catholics, the holiday is also a time of reflection and awards an opportunity to attend holiday services.
Pascua en Cozumel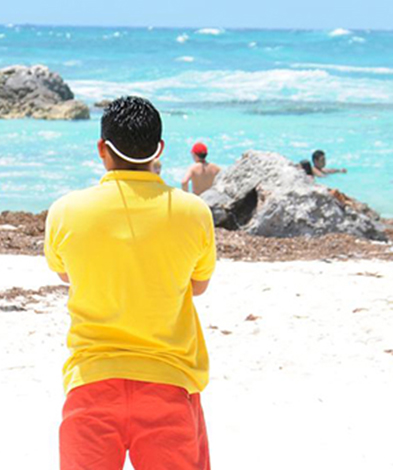 Ya que esta semana está considerada como una de más activas del año en cuanto a turismo nacional, las autoridades municipales, incluyendo a la policía municipal y guardavidas, han trabajado con mucho esfuerzo para aumentar los planes de contingencia durante el periodo vacacional para que aquellos que visitan las playas disfruten de unas vacaciones sin preocupación alguna y del cielo azul.
Durante esta Semana Santa, la ocupación en los hoteles de Cozumel por lo general es de 85 a 90%, y las empresas de los ferris aumentan los cruces u ofrecen paquetes familiares. También las aerolíneas nacionales como Interjet, incrementan la frecuencia de vuelos.
Para muchos católicos, la festividad también es un periodo de reflexión y una oportunidad para asistir a los servicios religiosos que se celebran.
Si busca una misa en inglés, por favor no necesita buscar más que Communitas: denominación internacional de culto y servicios religiosos. Se reúnen todos los días domingo a las 9 am en la iglesia presbiteriana Eben-Ezer sobre la 30 Avenida con calle 10 norte. Vayan ya, pues su último servicio público será el 26 de mayo y reanudarán sus servicios el 20 de octubre.
An ex-Connecticut Yankee who has called Cozumel home for over 18 years, Laura ran away to the Caribbean years ago, bumped around the islands teaching SCUBA diving, lost some time in Jamaica, and finally stopped in Cozumel for a 2 week vacation that hasn't ended yet. With a degree in Journalism from a fancy private college she convinced her parents to pay for, Laura writes, edits, and creates the weeklyCozumel 4 You news,social media, and promotional articles about the island, as well as moderates the Cozumel 4 You Facebook group, which currently has over 25,000 members. Her long suffering husband, Fabian, has long since resigned himself to having zero private life, as he's been involved in her various schemes and plots since his arrival. Proud parents to a variety of rescue dogs and cats, Laura continues to be the bane of her traditional Mexican mother-in-law's existence, as she muses her way through life in the Mexican Caribbean.
______________________________
Una ex yanqui de Connecticut quien llama hogar a Cozumel desde hace más de 15 años. Laura escapó al Caribe hace años, desplazándose de una isla a otra dando clases de BUCEO. Se dedicó a perder el tiempo en Jamaica y finalmente se detuvo en Cozumel para pasar unas vacaciones de 2 semanas que aún no terminan. Convenciendo a sus padres que pagaran una elegante universidad privada, obtuvo su título en Periodismo y Laura crea semanalmente Cozumel 4You, medios sociales y artículos promocionales sobre la Isla y también es moderadora en el grupo Cozumel 4 You en Facebook que actualmente cuenta con 25,000 miembros. Fabián, s umuy tolerante marido, desde hace mucho tiempo se resignó a no tener vida privada, pues se ha visto implicado en los diversos proyectos y planes que urde Laura. Son orgullosos padres de diversos perros y gatos rescatados. Mientras contempla su paso a través de la vida en el Caribe mexicano,Laura continúa siendo la pesadilla en la existencia de su muy tradicional suegra mexicana.
Latest posts by Laura Wilkinson (see all)