Cozumel News of the Week in Photos
by Karina Carrion
COZUMEL, January 4 –  We start the year with several news, underlining the lack of organization in the municipality of Solidaridad, Navega's staff (in Playa del Carmen) and participation of the employees of both companies that provide the federal maritime traffic service from that municipality to Cozumel.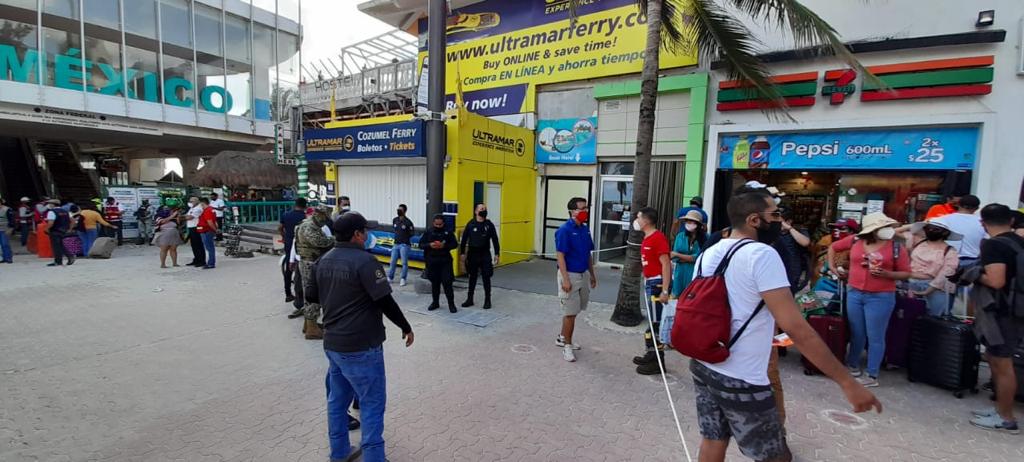 The above due to the image which, at the end of the day, has affected Cozumel by the long queues in Playa del Carmen to board either of the two boats making the trip over to the Island, with hundreds of complaints and discontent in social media as people did not wait long to post pictures and, in addition to having to wait in long lines, there is no "Healthy Distance" when boarding the boats; neither was the distance between passengers respected as both companies were allowing a larger number of passengers that the one permitted per trip.
This was confirmed by Miguel Pino Murillo, head of the Federal Commission for the Protection against Health Risks (Cofepris) in the State, indicating that why an inspection was carried out to the boat companies, the problem and failure to observe the capacity allowed per trip (60% of the total capacity) was noticed. Therefore, an official report was drawn-up which included the temporary suspension of one of Ultramar's vessels. Once the total of passengers allowed was rectified las week, operations resumed.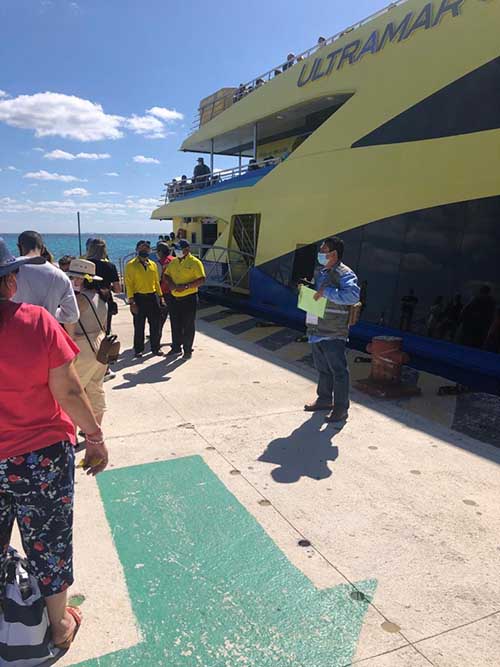 Likewise, a similar queue was seen last Saturday but this time it was in Cozumel, due to a delay in Winjet's arrival from Playa del Carmen to Cozumel. Consequently, its departure from the Island of the Swallows was also delayed while users gathered from 7 p.m. to 8 p.m. and crowds could be seen from inside the San Miguel terminal all the way to two blocks distance (near the Tiki Tok). Annoyed tourists were desperate to return to the mainland.
Unlike what happened in Solidaridad, Cozumel's police encouraged passengers to remain in line on Avenue Rafael E. Melgar. However, discontent was mainly because said company makes seven trips from Playa del Carmen and eight from the Island, therefore producing and increased crowd in the 19:00 and 21:00 hrs. schedule last January 2nd..
In this respect, once again Pedro Joaquín Delbouis, Mayor of Cozumel, urged the Federal Government to have the trips Playa del Carmen – Cozumel regulated by the Ministry of Communications and Transport (SCT) just as before the pandemic.
In addition, in an interview with different news media he emphasized: "the government of Cozumel spoke with both shipping companies who, in turn, made the commitment to increase their trips to 10. Ultramar has three vessels in the Island, and Winjet has two; allowing less time between departures as during the long weekend there were close to 10,000 people in a single day wanting to use the service."
The Major recalled the daily effort from the City Government's staff in supervising health protocols are observed at the entry point of the Navega pier in Playa del Carmen in order to reduce the Covid-19 contagion risk.
"Since this is a federal maritime traffic route, the SCT, the Merchant Marine and the Port Authority should assume this responsibility, and which for several months we have been asking for. We know that the Federal Government is currently in the process of delegating management of the ports over to the Ministry of the Navy, but while this happens, we need answers to our problem as it is not within the purview of the Municipality," noted Pedro Joaquín Delbouis.
He further highlighted that this plea has been made as well for measures to be taken concerning the recent price increase of the companies that make the crossings with cargo to the Felix Gonzalez pier in Cozumel and the Punta Venado pier in Playa del Carmen as this affects the economy of families in addition to the issue of supplies that must be brought to the Island.
"Where we have not been given the authority by law, there are things we cannot do. That is up to the port authorities and the neighboring municipality of Solidaridad. If we were able to address the situation and make it our responsibility, we would gladly do so, but we need the approval. Everywhere in Mexico municipalities enter into arrangements; we are seeking a collaboration arrangement so that we have a part in this situation, " assured the Mayor.
Quick Covid-19 Tests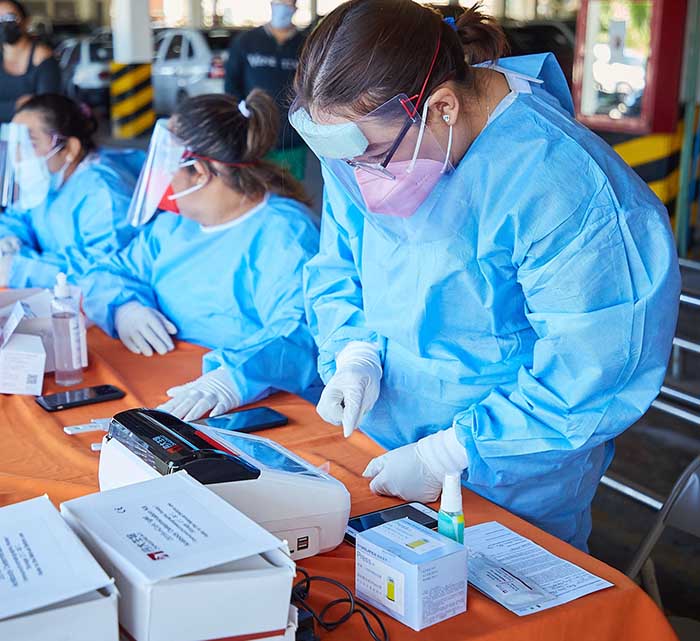 On the last week of December and first week this year, quick Covid-19 tests will continue, free of charge, so people who may have the symptoms already described as SARS-CoV-2 may go to different locations this Friday, when the reagent testing will end.
In the same context, Saul Burgos Pat, Deputy Director of the Health, reported that the community can have these tests done until Friday January 8 at the Deputy Office of Health on 27th Street between Avenues 75th and 80th, Maravilla neighborhood as well as the San Gervasio or "Las Rampas" park on 115th street between 7th and José María Morelos, San Gervasio neighborhood, between 10:00 am to 12:00 noon.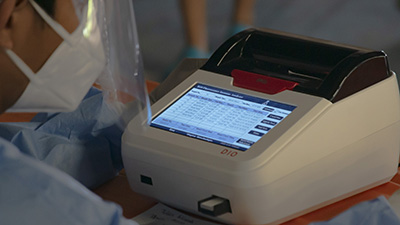 If you have any Covid-19 related symptoms such as headache, fever or cough go to either of these locations to get the quick test done in order to detect if you are a virus antibody carrier and thus get a timely diagnosis.
Police Blotter
Despite the fact that as far as accidents are concerned the municipal authority reported "no incidents" on the 2020 two-week holiday, the figures changed when the first death was reported due to a traffic accident where a child under eight lost his life traveling in a car while on vacation in Cozumel together with relatives, when their car overturned on the road.
The event shocked the community of Cozumel on the first Sunday of 2021 when a call was received at the emergency number reporting a vehicle had turned over between Palancar beach and Punta on the south coastal road. Therefore, the Fire Department's medical unit was sent to provide assistance.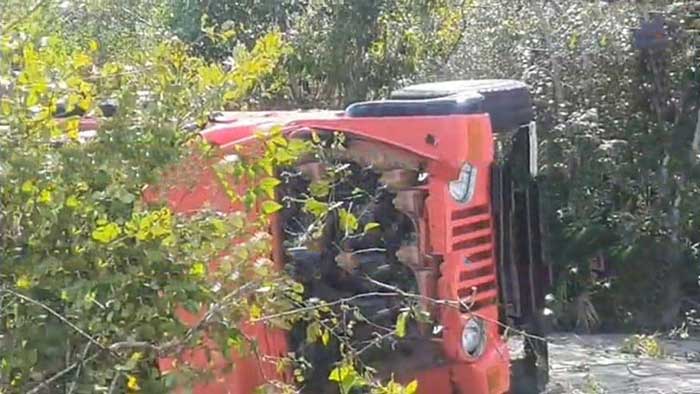 Upon arrival, the paramedic units transferred the child, accompanied by an adult, as the minor suffered severe injuries when he was thrown out from the pink Jeep with plates A-373-TNR/Quintana Roo that turned over its right side. Three adults and two minors were injured, especially the eight-year-old child who was declared dead just a few minutes later due to a skull fracture.
Authorities of the State Prosecutor's General Office in Cozumel initiated the investigation of the events, as according to the information provided by elements of the municipal traffic department, the driver -a Venezuelan national- was allegedly speeding and lost control of the vehicle, ending tragically with the death of the eight-year-old boy.
Las noticias de Cozumel esta semana en fotografías
Por Karina Carrión
COZUMEL, 4 de enero.- Iniciamos el año con diversas noticias entre las que destaca la situación que prevalece respecto a la desorganización que existe en el municipio de Solidaridad; el personal de la terminal de Navega (en Playa del Carmen) y la participación de los empleados de las dos navieras que brindan el servicio de la ruta federal entre dicho municipio a Cozumel.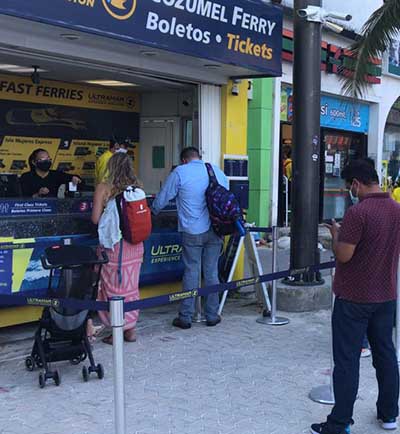 Esto debido a la imagen que al final del día se ha generado a Cozumel por las extensas filas que se registran en Playa del Carmen para poder abordar alguna de las dos embarcaciones que los cruce a la Isla, notándose cientos de quejas e inconformidades en las redes sociales donde las fotografías no se han hecho esperar por los usuarios quienes además de tener que esperar en filas donde no se cumple con la llamada "Sana Distancia", al abordar los barcos tampoco se notaba el respeto de distancia entre uno y otro pasajero, debido a que ambas navieras mantenían más número de los permitido por viaje.
Al menos así lo confirmó el titular de la Coordinación Federal para la Protección contra Riesgos Sanitarios (Cofepris) en la entidad, Miguel Pino Murillo, quien indicó que al realizar una inspección a las navieras, se percataron de la problemática y omisión a respetar el aforo permitido por viaje (el 60 por ciento de su capacidad total), por lo que se procedió a realizar un acta administrativa que incluyó la suspensión momentánea de una embarcación de la empresa Ultramar , la cual al rectificar el número de pasajeros, pudo reanudar sus operaciones durante la semana anterior.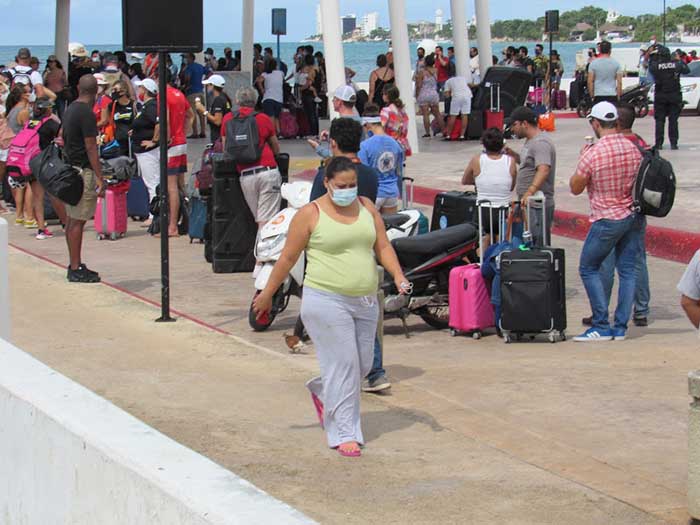 Asimismo, el pasado sábado se registró una fila similar pero en el municipio de Cozumel, pero en esa ocasión fue porque la naviera Winjet había tenido un atraso en su horario de arribo de Playa del Carmen a Cozumel y por ende, en el horario de salida de la Isla de las Golondrinas, derivándose en que los usuarios fueran congregándose desde poco antes de las siete de la noche hasta pasadas las ocho de la noche, registrando la aglomeración desde el interior de la terminal de San Miguel hasta más de dos cuadras (a la altura del Tiki Tok), lo que generó en la molestia de los turistas quienes se dijeron desesperados por regresar al macizo continental.
Aunque a diferencia del municipio de Solidaridad, en Cozumel la autoridad policíaca se mantuvo exhortando a los pasajeros que permanecieron en la fila sobre la avenida Rafael E. Melgar, la molestia fue porque dicha naviera se mantiene con siete salidas desde Playa del Carmen y ocho desde la isla, generándose así una aglomeración en el horario de las 19:00 y 21 horas del pasado dos de enero.
Al respecto, el presidente de Cozumel, Pedro Joaquín Delbouis, hizo un llamado de nueva cuenta al Gobierno Federal, para que a través de la Secretaría de Comunicaciones y Transportes (SCT), se regulen los cruces de Playa del Carmen-Cozumel como se tenían antes de la pandemia.
De igual manera, resaltó que con la gestión y diálogo del Ayuntamiento de Cozumel con las navieras, las dos empresas se comprometieron a incrementar el número de cruces a diez: Ultramar cuenta ya con tres embarcaciones en la isla y Winjet con dos, lo que permite hacer menos tiempo entre una salida y otra, ya que en el puente vacacional, hubieron cerca de 10,000 personas en un solo día", puntualizó Pedro Joaquín Delbouis en entrevista con diversos medios de comunicación.
El Presidente Municipal recordó el esfuerzo que hace diariamente el personal del Ayuntamiento, para supervisar que sean respetados los protocolos sanitarios en la entrada del muelle Navega de Playa del Carmen, a fin de aminorar el riesgo de contagio de Covid-19.
"Al ser una ruta federal, debe ser la SCT, la Marina Mercante y la Dirección de Puertos, quienes asuman esta responsabilidad y nos ayuden con esta situación, que llevamos pidiendo desde hace meses. Sabemos que el Gobierno Federal se encuentra en el proceso de delegar el manejo de los puertos a la Secretaría de Marina, pero necesitamos que mientras eso ocurra, nos den respuesta a nuestra problemática, la cual no se encuentra en manos del Municipio", señaló Pedro Joaquín Delbouis.
Destacó que este llamado se hace de igual forma para tomar medidas ante el reciente incremento de precios de las navieras en los cruces de carga desde el muelle Félix González en Cozumel y Punta Venado en Playa del Carmen, ya que esto afecta la economía de las familias, además por el tema de los insumos que tienen que llegar a la isla.
"No podemos hacer cosas en donde no tenemos la facultad por la Ley, eso compete a las autoridades portuarias y del municipio vecino de Solidaridad; si nosotros pudiésemos abordar esa situación y hacerla nuestra responsabilidad, adelante, estamos de acuerdo en hacerlo, pero necesitamos la aprobación. Los municipios celebran convenios, en todas partes de México, estamos buscando que pueda haber un convenio de colaboración, para que nosotros podamos tener parte en esta situación", afirmó el Presidente Municipal.
Pruebas rápidas Covid-19
La última semana de diciembre y la primera del año en curso, continuarán aplicándose pruebas rápidas de Covid-19 sin costo, con lo que se busca que las personas que pudieran sentir algunos síntomas ya descritos como el SARS-CoV-2, puedan acudir a los diferentes puntos este viernes en el que concluirá la atención para realizar el reactivo.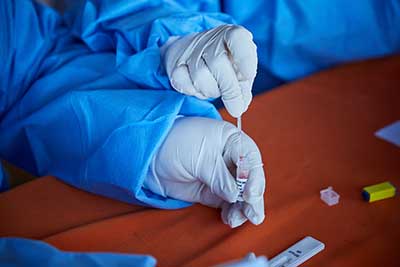 En la primera semana se lograron aplicar 330 pruebas rápidas de detección de Covid-19 a través de la Subdirección de Salud y en coordinación con los Servicios Estatales de Salud (Sesa).
En ese sentido, el Subdirector de Salud, Saúl Burgos Pat, dio a conocer que la comunidad pueda aplicarse estas pruebas hasta este viernes ocho de enero en la Subdirección de Salud, ubicada en la calle 27 entre las avenidas 75 y 80 de la colonia Maravilla, así como en el Parque San Gervasio o "Las Rampas", localizado en la calle 115 entre 7 y José María Morelos de la colonia San Gervasio, en un horario de 10:00 a 12:00 horas.
Si usted presenta algún síntoma relacionado con el Covid-19, como dolor de cabeza, fiebre o tos, puede acudir a alguno de los lugares mencionados para hacerse la prueba rápida y así detectar si es portador del anticuerpo del virus y de ser así poder acceder a un diagnóstico oportuno.
NOTA ROJA
A pesar de que la autoridad municipal dio a conocer que durante las dos semanas de fiestas decembrinas del 2020 se  logró mantener el "Saldo blanco" en cuanto accidentes, los números cambiaron al registrarse el primer deceso por un hecho de tránsito  en el cual un menor de ocho años de edad perdió la vida al volcarse el automóvil donde viajaba con sus familiares con quienes viajó a Cozumel para vacacionar.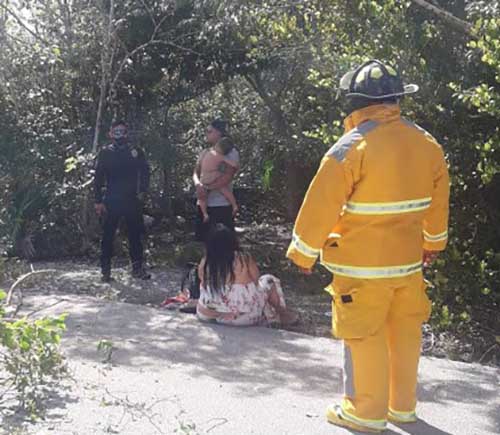 Los hechos ocurridos consternaron a la sociedad cozumeleña durante el primer domingo del 2021 cuando pasado el mediodía se reportó al número de emergencias sobre una volcadura ocurrida entre playa Palancar y Punta Sur, en la carretera costera sur, por lo que se procedió al envío de las unidades médicas de Bomberos para el auxilio.
Al arribar las unidades de paramédicos, procedieron al traslado del infante acompañado de un adulto, debido a que el pequeño registró severas lesiones al salir proyectado del automóvil tipo Jeep de color rosa con placas de circulación A-373-TNR/Quintana Roo, volcando este sobre su costado derecho, ocasionando que los tres adultos y los dos menores terminaran con lesiones, sobre todo el menor de ocho años quien minutos más tarde se confirmó su fallecimiento por fractura craneoencefálica.
Autoridades de la Fiscalía General del Estado en Cozumel, iniciaron las investigaciones por los hechos, toda vez que de acurdo a información de los elementos de la dirección de Tránsito municipal, el conductor de nacionalidad venezolana, presuntamente iba a exceso de velocidad lo que ocasionó que perdiera el control que terminó de manera trágica con el deceso del pequeño de ocho años de edad.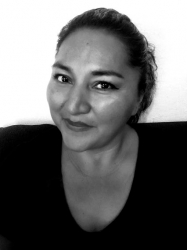 Latest posts by Kary Carrión
(see all)