An informal guide…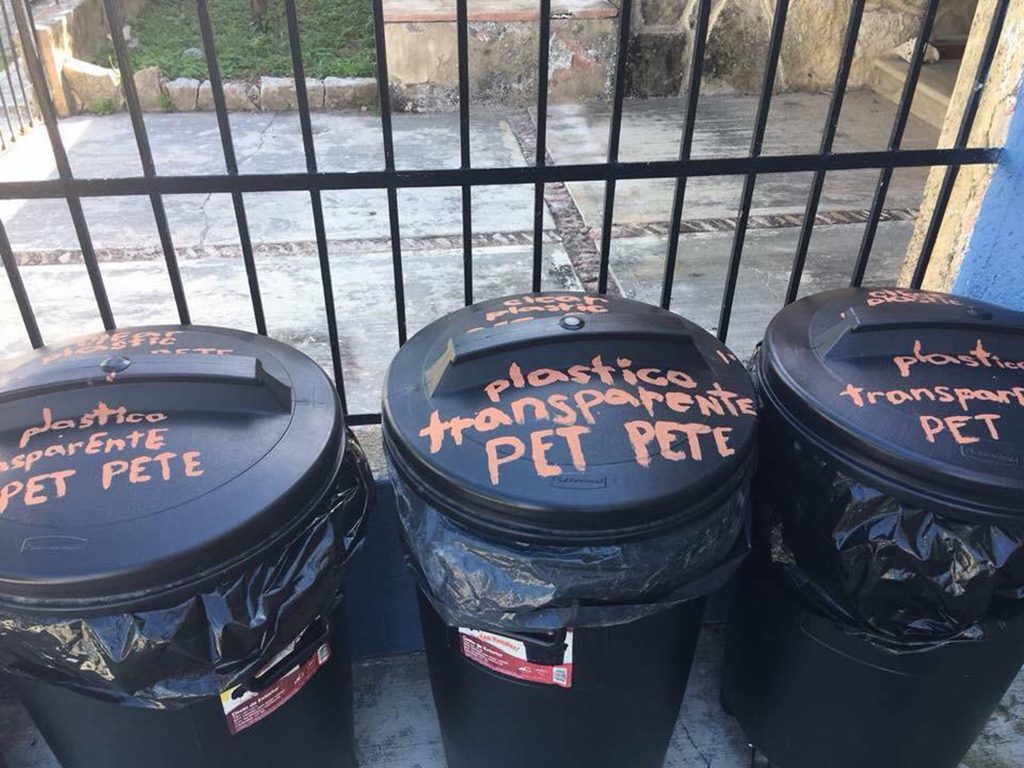 Recycling in Cozumel: A Quick Informal Guide
Arturo from Hazlohoy shows us that intent can grow into real progress
For several years now island residents have been lamenting that Cozumel has been lagging way behind on a recycling program for a municipality of it's size. One island resident, Arturo Aguilar, was so inspired he created a foundation entitled "Hazlo Hoy," or "Do it Today" in English. HazloHoy officially became a foundation last May and has been working hard ever since.
Arturo, a triathlete, and his family, who are vegans, have quietly shown the island, by example that's it is possible to start your very own recycling program here in Cozumel. It might take a bit of extra effort than other more metropolitan locations but, if you love Cozumel, you'll find out it's well worth it.
The first step is to set up your very own home recycling area. You'll find tons of ideas for storage on-line and in social media, but the most important part is that your items must be clean and completely washed.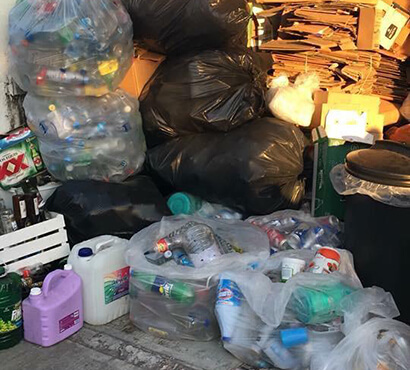 As Arturo become more inspired he discovered that Cozumel actually does have a recycling center, however, they are understaffed and don't have the transport to collect from every neighborhood.  That's where HazloHoy comes in –  for a small monthly donation (made easily through PayPal)  you can set up collection to your neighborhood.  If you're interested in learning more – or setting up collection – contact HazloHoy's Facebook Page.
Hazlohoy is Born & Sets Up Collection Points
Arturo stores as much recyclables as he can in his family's storage area, but he quickly realized that there was a much greater need. On the average HazloHoy returns about 4,000 – 6,000 kilos A MONTH in recycling.
He then started working together with other individuals and other businesses, such as Meraki Body Shop, have opened their storage areas as micro-recycling centers as well. Arturo then went and set up a schedule – sometimes even months in advance – with the representatives of CAMAR as to when they can come and collect all the recycling from his house.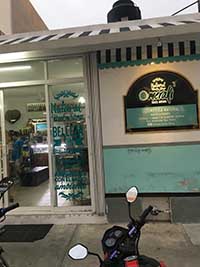 Using only his family car Arturo often drives around to other micro-recyclers to collect their materials right before a scheduled pick-up.
What CAMAR Accepts & Doesn't Accept
First of all CAMAR (Centro de Acopio de Materiales Reciclados) accepts:
Tin cans (including sodas, canned vegetables, orange juice tins, metal covers from glass jars)
Paper (newspapers, grocery receipts, magazines, movie tickets, flyers)
Glass (food jars, bottles, wine, beer, juice)
Plastic (detergent containers, PET, bleach bottles)
Cardboard (boxes, food containers, product packaging)
Batteries
CAMAR does NOT accept:
Soft plastics (like berry containers, disposable cake covers)
Dirty Items (including used pizza boxes, unwashed bottles)
Tetra-Pack (milk containers, juice containers, sauce containers – although the hard plastic tops ARE recyclable)
CAMAR's hours of operation are Monday – Friday from 8 AM – 3 PM, and they are located on Calle 1 between Ave 140 and 145.
Start Your Own Program or Get InTouch & Support HazloHoy
Inspired to start your neighborhood recycling. You'll find it super easy. Again, the HazloHoy Facebook page has a wealth of information on what can and can't be recycled.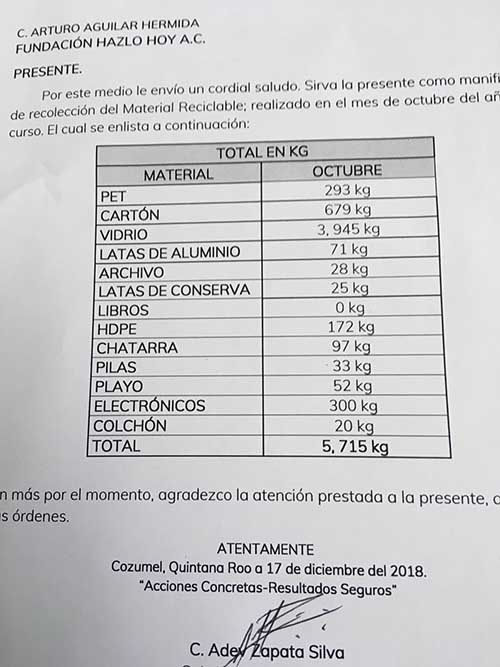 Talk to your neighbors. Remember everyone's recyclables are clean and washed, so if a few homes in your neighborhood agree to all recycle, you can combine your trip to CAMAR. Imagine: if there were only 4 homes in your group and you committed to going to the Center twice a month, you'd personally only have to go once every 2 months.
Another option is to get in touch with Arturo and work within his schedule and other micro-recycle centers.  Again, you'll find all the contact information you need on the HazloHoy Facebook page, and you can donate directly through PayPal. While recycling in Cozumel might not be as easy as setting a box on the curb, as it is in some areas, it can be done, and the island is important enough
Reciclaje en Cozumel
Una guía informal
Arturo de Hazlo Hoy nos muestra que la intención puede convertirse en un verdadero avance.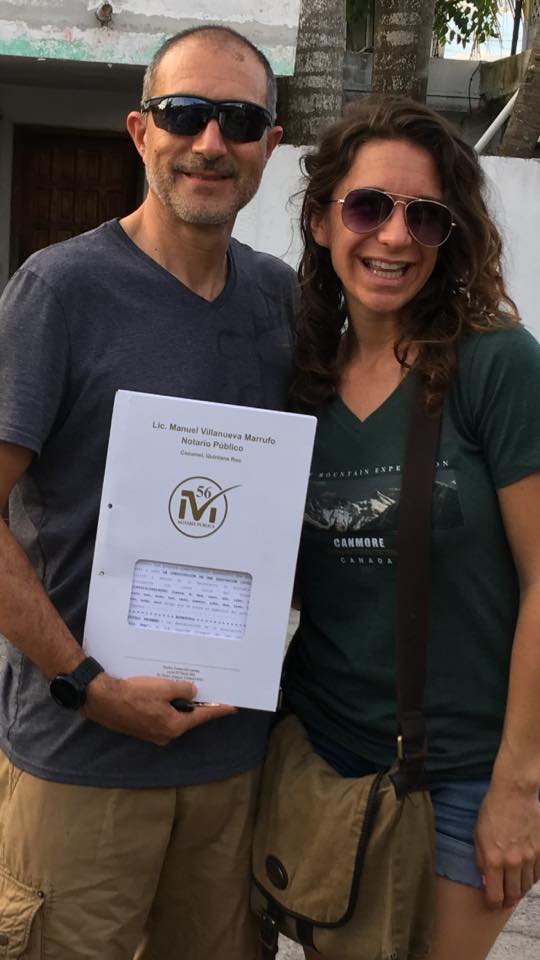 Desde hace varios años los años los habitantes de la Isla se han estado lamentando que para un municipio de su tamaño, en Cozumel existe un rezago en lo que respecta al programa de reciclaje. Uno de los habitantes, Arturo Aguilar, estuvo tan motivado por ello que creo una fundación llamada "Hazlo Hoy". En el mes de Mayo del año pasado, Hazlo Hoy se convirtió oficialmente en una fundación y desde entonces ha estado trabajando mucho.
En forma muy discreta Arturo, un triatleta, y su familia, quienes son veganos, con el ejemplo han mostrado a la Isla que uno puede comenzar su propio programa de reciclaje en Cozumel. Tal vez se necesite un poco más de esfuerzo que en otras metrópolis pero, si usted quiere a Cozumel, verá que bien vale la pena.
El primer paso es prepara en casa su propia área para el reciclaje. En línea y en las redes sociales encontrará toneladas de ideas para almacenar, pero la parte más importante es que sus artículos deben estar limpios y totalmente lavados.
A medida que Arturo se sentía más motivado, descubrió que de hecho Cozumel tiene un centro de reciclaje; sin embargo, no. cuentan con el personal necesario ni el medio de transporte para hacer la recolecta en todas las colonias. Aquí es donde entra Hazlo Hoy. Por un módico donativo mensual (que puede hacer fácilmente a través de PayPal), puede organizar la recolecta para su colonia. Si le interesa saber más al respecto, u organizar la recolecta, póngase en contacto con Hazlo Hoy a través de su página en Facebook.
Nace Hazlo Hoy y establece puntos de recolección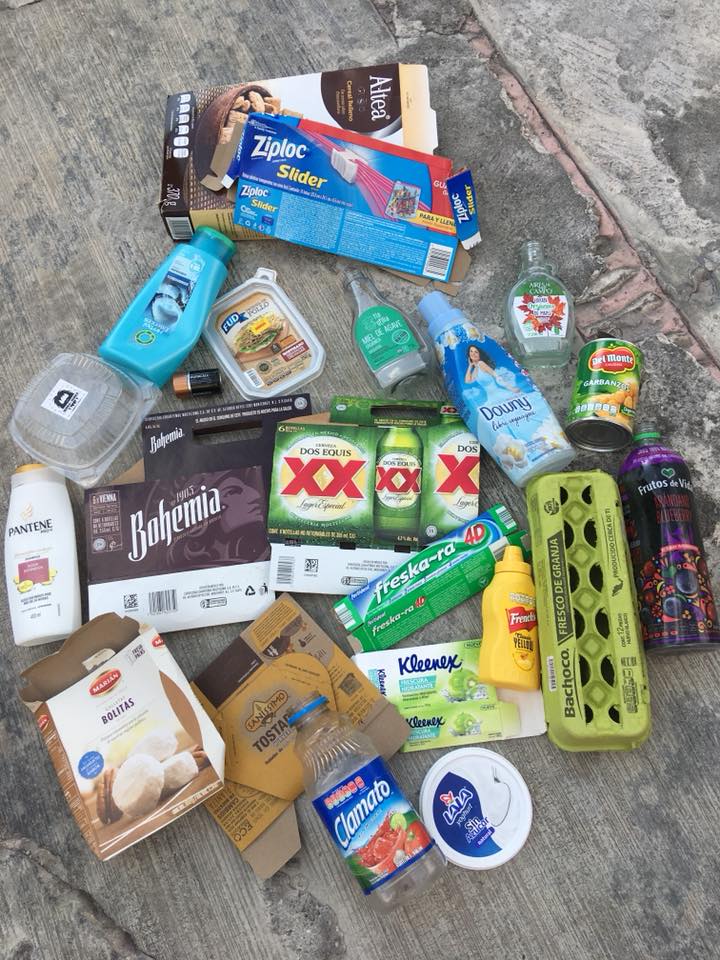 En casa Arturo almacenaba tantos reciclables como le fuera posible, pero rápidamente se dio percató que había una mayor necesidad. En promedio, al MES Hazlo Hoy devuelve cerca de 4,000 a 6,000 kilos en reciclaje.
Después comenzó a trabajar con otras personas y negocios, tales como Meraki Body Shop quienes también abrieron pequeños depósitos como micro-reciclajes. Luego, junto con los representantes de CAMAR estableció un programa, incluso con meses de antelación, para que pasaran a casa de Arturo a recolectar todos los artículos para reciclar.
Con el automóvil familiar Arturo pasa con otros micro recicladores para recolectar sus materiales con base en un programa para la recolección.
Lo que CAMAR acepta y no acepta
Antes que otra cosa, CAMAR (Centro de Acopio de Materiales Reciclados) acepta:
Latas (incluyendo las de refrescos, verduras enlatadas, de jugo de naranja, tapas metálicas de frascos de vidrio).
Papel (periódicos, recibos de comestibles, revistas, boletos del cine, folletos)
Vidrio (frascos de alimentos, botellas, vino, cerveza, jugo).
Plástico (envases de detergente, PET, botellas de cloro).
Cartón (cajas, envases de alimentos, envases de productos)
Baterías.
Lo que CAMAR NO acepta
Plásticos suaves (como envases de frambuesas, fresas, etc., de pasteles)
Artículos sucios (incluyendo cajas para pizza, botellas sin lavar)
Tetra-pack (recipientes para leche, para jugo, para salsas, aunque las tapas duras de plástico SÍ SON reciclables).
El horario de labores de CAMAR es lunes a viernes de 8 am a 3 pm, y se localizan en Calle 1 entre Avenidas 140 y 145.
Comience hoy mismo su propio programa o póngase en contacto y apoye a Hazlo Hoy
Si tiene la motivación para comenzar el reciclaje en su colonia verá que es muy sencillo. Una vez más, la página en Facebook de Hazlo Hoy tiene mucha información acerca de lo que se puede y no se puede reciclar.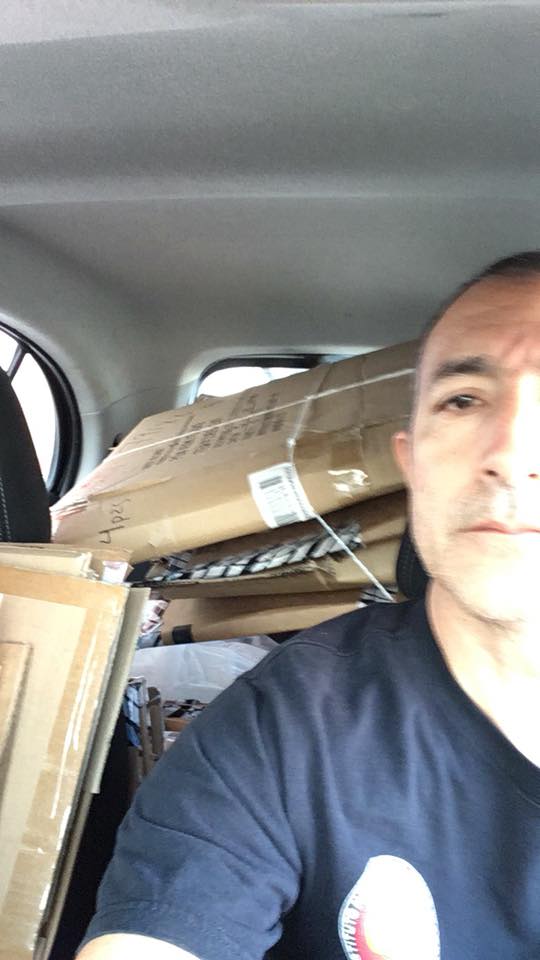 Platique con sus vecinos. Recuerde que todos los reciclables deben estar limpios y lavados, por que algunas casas de su colonia están de acuerdo en reciclar, pueden combinar sus viajes a CAMAR. Imagines: Si tan sólo 4 asas de su grupo y usted se comprometen a ir al Centro de Reciclaje un par de veces al mes, usted sólo tendría que ir una vez cada 2 meses.
Otra opción es ponerse en contacto con Arturo y hacerlo en el horario de Arturo y de otros centros de micro reciclaje. Podrán encontrar la información de contacto en la página Facebook de Halo Hoy y donar a través de PayPal.
A pesar de que reciclaje en Cozumel puede no ser tan sencillo como colocar una caja en la banqueta, tal como sucede en algunas zonas, sí se puede hacer y la Isla es lo suficientemente importante para que todos hagamos nuestra parte.
An ex-Connecticut Yankee who has called Cozumel home for over 18 years, Laura ran away to the Caribbean years ago, bumped around the islands teaching SCUBA diving, lost some time in Jamaica, and finally stopped in Cozumel for a 2 week vacation that hasn't ended yet. With a degree in Journalism from a fancy private college she convinced her parents to pay for, Laura writes, edits, and creates the weeklyCozumel 4 You news,social media, and promotional articles about the island, as well as moderates the Cozumel 4 You Facebook group, which currently has over 25,000 members. Her long suffering husband, Fabian, has long since resigned himself to having zero private life, as he's been involved in her various schemes and plots since his arrival. Proud parents to a variety of rescue dogs and cats, Laura continues to be the bane of her traditional Mexican mother-in-law's existence, as she muses her way through life in the Mexican Caribbean.
______________________________
Una ex yanqui de Connecticut quien llama hogar a Cozumel desde hace más de 15 años. Laura escapó al Caribe hace años, desplazándose de una isla a otra dando clases de BUCEO. Se dedicó a perder el tiempo en Jamaica y finalmente se detuvo en Cozumel para pasar unas vacaciones de 2 semanas que aún no terminan. Convenciendo a sus padres que pagaran una elegante universidad privada, obtuvo su título en Periodismo y Laura crea semanalmente Cozumel 4You, medios sociales y artículos promocionales sobre la Isla y también es moderadora en el grupo Cozumel 4 You en Facebook que actualmente cuenta con 25,000 miembros. Fabián, s umuy tolerante marido, desde hace mucho tiempo se resignó a no tener vida privada, pues se ha visto implicado en los diversos proyectos y planes que urde Laura. Son orgullosos padres de diversos perros y gatos rescatados. Mientras contempla su paso a través de la vida en el Caribe mexicano,Laura continúa siendo la pesadilla en la existencia de su muy tradicional suegra mexicana.
Latest posts by Laura Wilkinson (see all)