Cozumel 4 You News | Mar 22, 2018

Cozumel's Community Weekly Positive News About Our Island
A Tribute to Lola:  Cozumel's "Town Dog" & Her Passing
Residents & Visitors Alike share touching stories…..

...
Homenaje a Lola, la "perra de Cozumel" y su deceso
Los habitantes y visitantes comparten historias emotivas ...
Galeria Azul To Host Open House
Greg Dietrich unveils new series "Dualities"…..
Galería Azul realiza un evento para el público en general
Greg Dietrich devela una nueva serie: "Dualidades". ....
Celebrate World Water Day in Cozumel
Celebrate World Water Day in Cozumel ….
Celebre el Día del Agua en Cozumel
Formas de conmemorar Marzo 22 ....
HUMANE SOCIETY | PETS OF THE WEEK

Wilson- Wilson was rescued by some tourists that found him in the other side of the island. He has suffered a lot, including a piece of glass stabbing his side, multiple bruises on hind legs. Despite of all that Wilson is a friendly dog, likes to give atention and loves to fetch... ... ..

Read more
Wilson- Wilson fue rescatado por unos turistas quienes lo encontraron en el otro lado de la isla. Ahi se determino que sufrio mucho, desde pedazos de vidrio en un costado, golpes y rapaduras en las patas traseras A pesar de eso Wilson permanece como un perrito amigable y jugueton que le gusta ladrar y llamar la atencion y le encanta jugar a las traes.........

Read more
Poncho- Poncho was a kitten that was born in a cuarteria (room complex) in colonia CTM. The mother belonged to a man who rented a room but suddenly left without paying the rent and left her behind.....

Read more
Poncho- Poncho era un gatito que nacio en una cuarteria de la Colonia CTM. Su mama era mascota de un inquilino que rentaba ahi pero un dia se fue sin pagar y dejo a la gata ahi. ........

Read more
This and many other animals are waiting for you at the shelter, remember to visit us to meet them, who knows, you might find a very special friend. For more information please contact

pets@humanecozumel.org
Estos y muchos animalitos mas te esperan en el refugio, recuerda visitarnos para conocerlos, uno nunca sabe, podrías encontrar a un compañero muy especial. Para obtener más información póngase en contacto con

pets@humanecozumel.org
Cozumel Civil Protection Officials Ready for Influx of Easter Tourism
Emergency Responders, Lifeguards & Firefighters Prepared……
Las autoridades de Protección Civil preparados para el flujo del turismo de Semana Santa
Equipos de respuesta a emergencias, guardavidas y bomberos están preparados...
Cozumel Events of the Week
Cozumel 4 You News is a weekly newsletter published about the island of Cozumel, concentrating on the positive aspects and activities here on the Island of Swallows. Translations provided by Monica Sauza, certified translator. If you have an idea for the newsletter, would like to advertise, please contact Laura at laura@czm4you.com.
All articles, in both English and Spanish are the exclusive property of Cozumel 4 You and cannot be used, displayed or reproduced without express written permission from the publisher. If you would like to quote, use or link to our newsletter, please contact laura@czm4you.com for details.

Todos los artículos, tanto en inglés como en español son propiedad exclusiva de Cozumel 4 You y no pueden ser utilizados, o reproducidos sin permiso expreso por escrito de la editorial. Si gustas citar, utilizar o vincular a nuestro newsletter, póngase en contacto con laura@czm4you.com para obtener más detalles.
Cozumel 4 You | Cozumel4you.com | Av. 25C entre C. 21 y C. 23 | Cozumel, Q.R. 77600, Mexico | info@czm4you.com | © 2016 Cozumel 4 You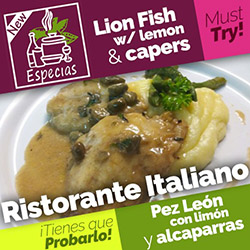 6