Cozumel Immigration Translation
Submitting my Immigration Paperwork Replacement:  A Quick Summary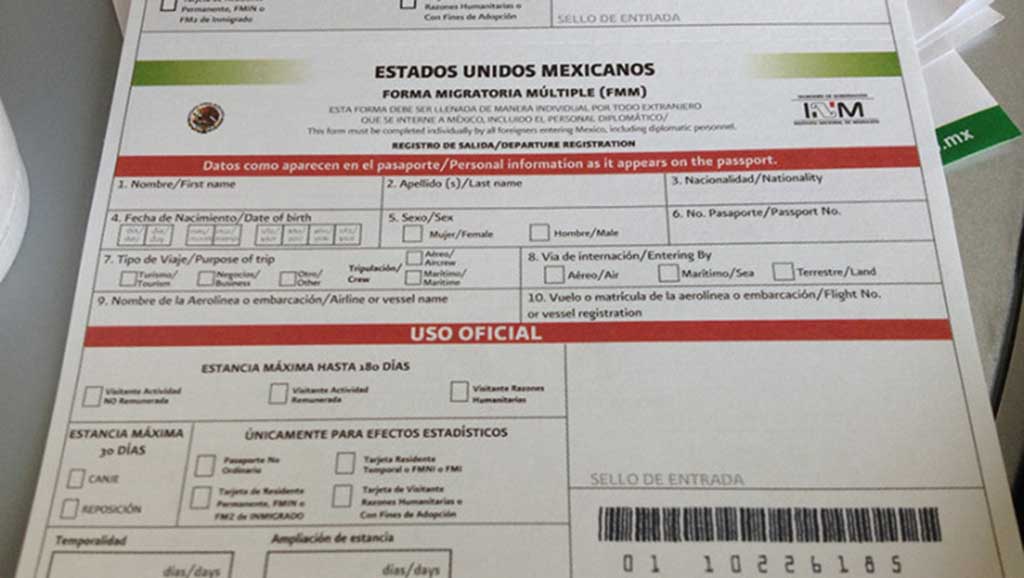 I was lucky enough to obtain my permanent resident card back in 2010.  When I first arrived I started with an FM3, which was an ugly army-green book that resembled a passport, so when I finally filled that, a following drab grey FM2, and then landed the coveted RP card I figured the hardship was over.
Imagine my surprise when the  helpful woman at SAT told me that I needed a new card.  Admittedly, my card was so old that a literal photo was laminated inside it, the edges were filled with miscellaneous purse dust, however, the important issue was that the  background color was no longer in use.
I immediately contacted Monica Sauza, since everyone knows she's the expert on translations and all things immigration.  I explained to her the issue, and she immediately gave me the good news that a replacement card was significantly less than obtaining a brand-new card. She also followed up immediately with an email listing which documents she would need to complete all the required paperwork.
A few days after submitting all the documents to Monica I received the most detailed email ever, including a list of attached documents, and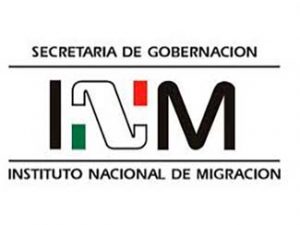 what additional copies I might need or be asked to present.  She also included helpful hints:  wear a white shirt for your photos.
I've heard horror stories about people who attempted to do their own paperwork and how many times they were send back and asked to correct minute details, so I was thrilled to have a complete set of paperwork that I knew was perfect, a copy of all the paperwork, and even a few additional documents "just in case."
Normally I avoid bureaucratic offices, and authority figures in general, but I didn't feel the usual trepidation associated with these types of situations.  I arrived at 9:30 AM, there was one person in front of me.  He had a problem with his letter and his paperwork wasn't accepted, and while I felt badly for him, I didn't think I'd face a similar situation.
In fact, my paperwork was reviewed, verified and accepted in less than 15 minutes.  By the time I arrived home I had a confirmation email
with a file number so that I could check the status of my paperwork, in the event it took longer than the three weeks they told me it would take.
There are times that I look for bargains, or try to "DIY" a project, but there are certain things that I just don't leave to chance, this includes cutting my own hair, online web diagnosis or completing my own immigration paperwork.
If you need any translation work or immigration changes I cannot recommend Monica Sauza and her services enough.
Monica Sauza has been a Cozumel resident since 1981 Since the latter part of the 90s Monica has been translating and interpreting, fully devoting herself to it since 1998, and has assisted foreigners and Island residents establish residence and businesses- She is a Translator with extensive experience, an avid historian and a great source of local lore and legends.
Un resumen rápido de mi trámite de reposición de documento migratorio
Tuve la suerte de obtener mi tarjeta de residente permanente en el 2010. Cuando llegué empecé con una FM3, una fea libreta color verde
militar que parecía pasaporte; y cuando finalmente la llené, seguía la FM2 color gris, y luego obtuve l codiciada tarjeta de residente permanente, supuse que las dificultades habían terminado.
Imaginen mi sorpresa cuando la servicial mujer en el SAT me dijo que necesitaba una tarjeta nueva. Cierto es que mi tarjeta era tan vieja que la foto estaba laminada dentro de la tarjeta, las orillas estaban llenas de polvo diverso de mi bolso; sin embargo, lo importante era que el color de fondo de la tarjeta estaba en desuso.
De inmediato me puse en contacto con Mónica Sauza, pues todos saben que es una experta en traducciones y en cuestiones migratorias. Le expliqué el problema y ella me dio la buena noticia de que el costo de reposición la tarjeta era significativamente menor que obtener una nueva.  De inmediato dio seguimiento enviando una lista de documentos que ella requería para completar el papeleo.
Unos días después de enviar los documentos a Mónica recibí el correo electrónico más detallado que jamás había recibido, incluyendo una lista de documentos anexos y la cantidad de copias tal vez podría yo necesitar o que se me solicitarían. También incluyó consejos útiles: usa una blusa blanca para tus fotografías.
Yo había escuchado historias de horror de personas que habían intentado presentar sus propios trámites y las veces que los regresaron y que corrigieran algunos detalles mínimos; así que estaba encantada de tener un juego completo de los documentos pues sabía que era perfecto, na copia de todos los documentos e incluso algunos adicionales "por si acaso".
Por lo general evito las oficinas burocráticas y a las autoridades en general, pero no sentí la habitual inquietud asociada con este tipo de
situaciones. Llegué a las 9:30 am; había una persona antes de mí. Tenía un problema con su carta y su trámite no fue aceptado; y aunque me sentí mal por él no creí que me enfrentaría a una situación similar.
De hecho, mi trámite fue revisado, verificado y aceptado en menos de 15 minutos. Cuando llegué a casa ya había llegado un correo electrónico con el número de trámite con el cual podría verificar el estado de mi trámite en caso de que este tardara un lapso mayor al que me dijeron que tardaría.
En ocasiones cuando busco gangas o trato de realizar un proyecto "hazlo tu mismo", pero hay ciertas cosas que no dejo al azar como cortar mi propio cabello, un diagnóstico en línea o completar mi propio tramite migratorio
Si necesitan alguna traducción o cambios a su trámite migratorio, sin duda recomiendo a Mónica Sauza y sus servicios.
Mónica Sauza ha vivido en Cozumel desde 1981. Desde la segunda mitad de los 90s se ha dedicado tiempo completo a traducciones e interpretaciones, y ha ayudado a extranjeros y residentes de la Isla a establecer su residencia y sus negocios. Como Traductora cuenta con una amplia experiencia, es una ávida historiadora y una gran fuente de tradiciones y leyendas locales.
Latest posts by Laura Wilkinson
(see all)