Cozumel Weekly News in Photos
by Karina Carrion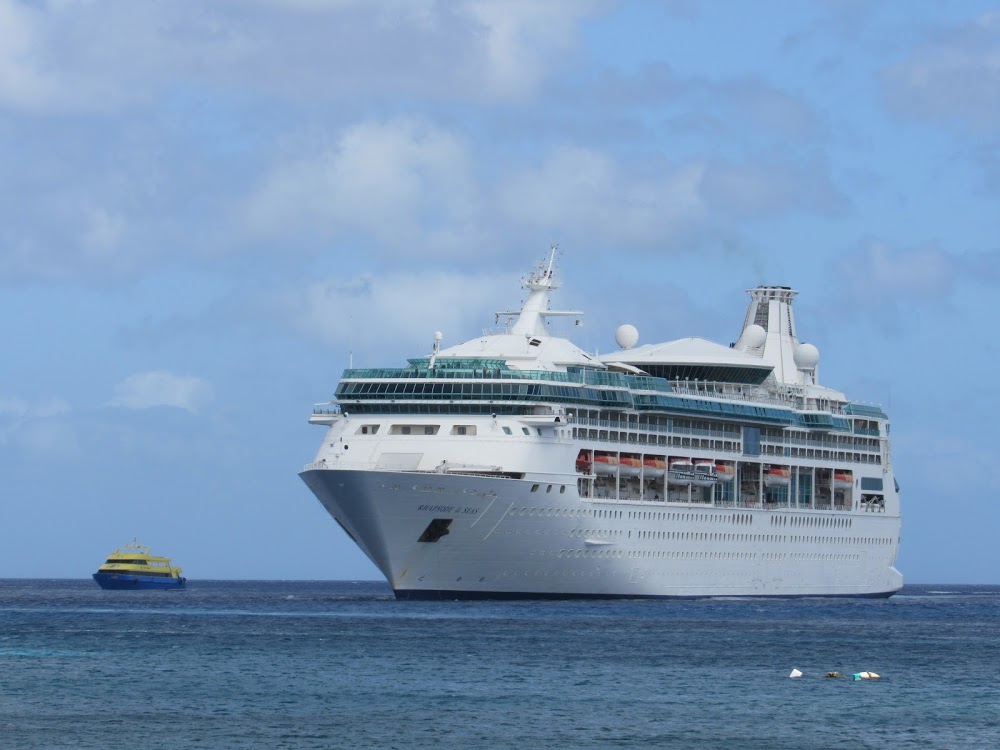 COZUMEL, July. – Puerta Maya cruise ship terminal will be welcoming for the first time, this Thursday, July 8th., the arrival of Carnival Cruise Line's "Carnival Vista", in addition to the fourth arrival of the "Adventure of the Seas". It is expected that each vessel will have a 30% increase in cruise ship passengers' traffic and that their arrival may bring more economic benefits to the Island.    
APIQROO'S (Integral Port Management of Quintana Roo) cruise ship arrival schedule anticipates that this Thursday will be the second consecutive week that two floating hotels will be arriving to the port of Cozumel which, according to tourism service providers such as David Altamirano, the benefits of their arrivals are still not reflected because, in addition to the reduced number of cruise passengers, those who disembark arrive with previously reserved services.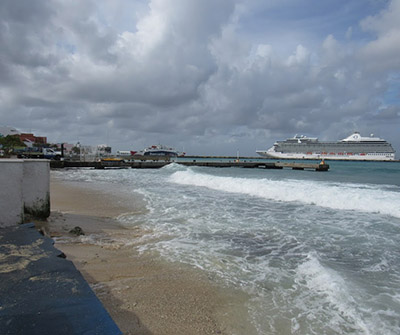 Hopes remain high because if arrivals continue a gradual integration by December the number of cruise ship passengers may improve and, hence, the economic benefits for different sectors, because the arrival of at least three thousand passengers is expected between both cruises this Thursday, in addition to crew members, although the latter are still unable to disembark at the ports.
In Galveston, Texas, on July 3rd., Christine Duffi, president of Carnival Cruise Lines; Andrea Catalani, captain of Carnival Vista, and others, held an inauguration ceremony to officially welcome guests as part of a celebration resuming Carnival Cruise Line's operations, specifying that "Carnival Vista" sailed this weekend for a one-week-tour including stops in Mahogany Bay (Roatan Island), Cozumel, Mexico and Belize City.
For that reason, this Thursday July 8th. two cruise ships will be arriving once again in Cozumel. The "Adventure of the Seas" will dock in the S.S.A. Mexico terminal while "Carnival Vista" will arrive at Puerta Maya terminal, thus the businesses at the plaza will be activated.
Gerandily Gutiérrez Poot appointed head of "Brigada Correcaminos"
José Enrique Xequeb García was appointed local deputy of the federal Bienestar (welfare) programs, while Gerandily Gutierrez was designated head of Brigada Correcaminos (Roadrunner Brigade) in Cozumel.
Arturo Abreu Marin, state deputy in Quintana Roo for the Bienestar federal programs indicated that due to certain modifications in the offices, the change was made in Cozumel for Gutierrez Poot to continue as liaison for the community's vaccination program.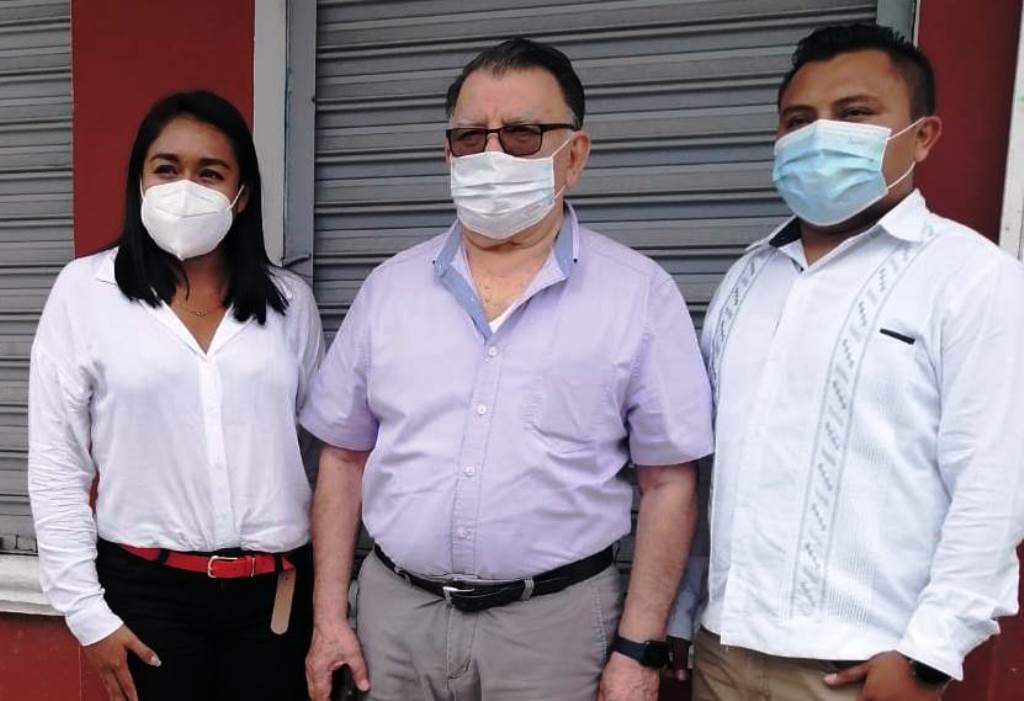 For that reason, this Thursday July 8th. two cruise ships will be arriving once again in Cozumel. The "Adventure of the Seas" will dock in the S.S.A. Mexico terminal while "Carnival Vista" will arrive at Puerta Maya terminal, thus the businesses at the plaza will be activated.
Abreu Marin pointed out that we are awaiting the delivery of another batch of vaccines for Quintana Roo, of which some will be allocated to Cozumel for those who are waiting for their second jab or, in other cases, the first one, hence furthering the Vaccination Plan of the Ministry of Health.
As for the appointment of a new deputy in Cozumel for the Bienestar program, the official explained that the existing programs will have a follow up, although an implementation program for businesspeople who seek to take a loan of up to 20 thousand pesos with low interest rate is being considered which, Abreu Martin believes could benefit the community.
He went on to explain that Xequeb García was serving as deputy in Felipe Carrillo Puerto but due to staff rotation he was reassigned to the municipality of Cozumel so that Gutierrez Poot may be able to focus on the vaccination programs and the progress that sought in the following months to immunize as many people as possible against Covid-19.
He also mentioned and concluded that the newly appointed Xequeb García has experience because he had also been in other municipalities southeast of Quintana Roo which allowed him to cover a larger number of staff and programs similar to those in Cozumel but with less demand.
COLLAGE INFORMATIVO
Por Karina Carrión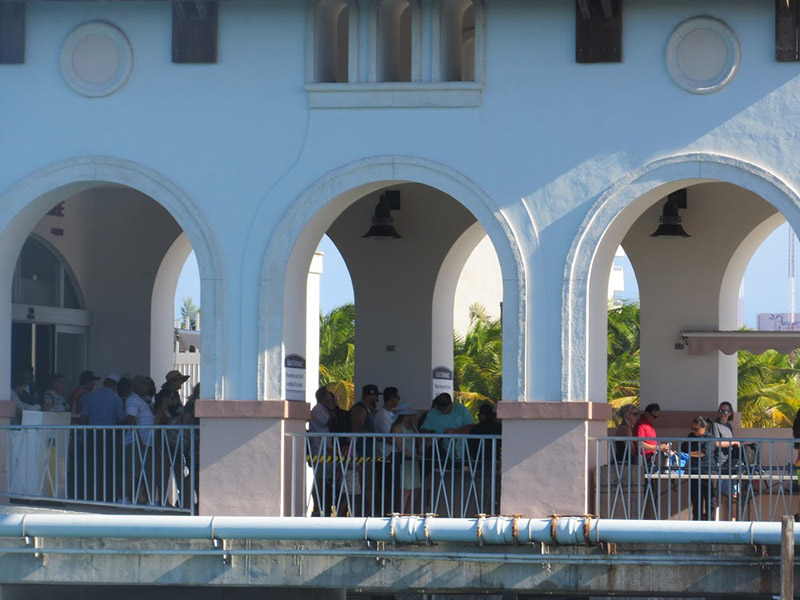 COZUMEL, julio.- Este jueves ocho de julio se registraría por vez primera la llegada a la terminal de Puerta Maya el crucero de la Carnival Cruise Line con su navío "Carnival Vista", además del cuarto arribo del "Adventure Of The Seas", previéndose que la movilización de cruceristas continúe incrementándose sobre el 30 por ciento de cada embarcación y que con esto pueda generarse mucha más derrama económica en el destino.
De acuerdo a la programación de arribo de cruceros de la Administración Portuaria Integral de Quintana Roo (Apiqroo), se prevé que este jueves será cuando por segunda semana consecutiva se registre el arribo de dos hoteles flotantes en el puerto de Cozumel, lo que a decir de prestadores de servicios turísticos como el caso de David Altamirano, todavía no se refleja un beneficio significativo porque además de que es reducido el número de cruceristas que viajan, los que desembarcan ya cuentan con servicios reservados.
Sin embargo, las expectativas se mantienen altas porque de continuar los arribos integrándose paulatinamente, se prevé que en diciembre pueda mejorar el número de los cruceristas y con esto, la derrama económica para los diferentes sectores, porque para este jueves se contempla la llegada de por lo menos tres mil pasajeros entre las dos navieras, además del número de los tripulantes, pero éstos todavía sin poder desembarcar en los puertos.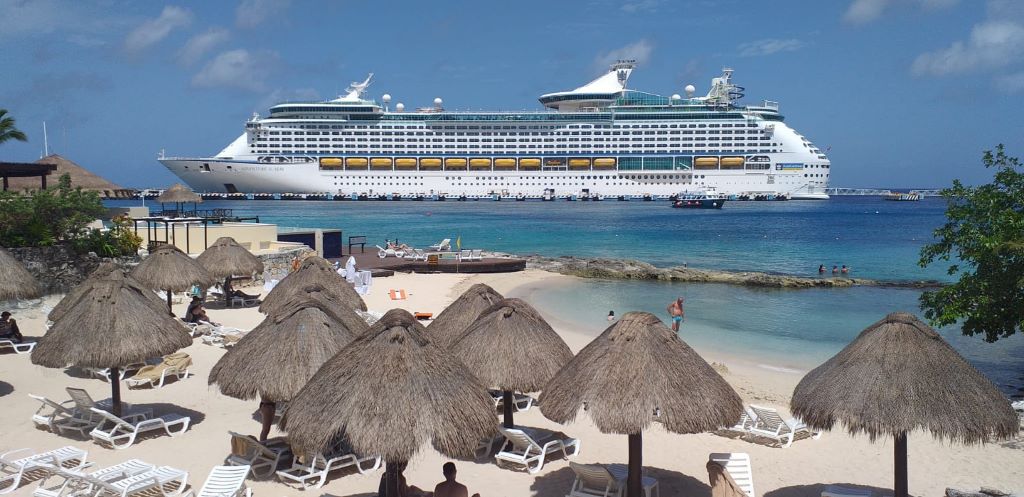 El pasado tres de julio, en el puerto de Galvestón, Texas; Christine Duffi, presidenta de Carnival; Andrea Catalani, capitana de Carnival Vista entre otros, llevó a cabo una ceremonia de inauguración para dar la bienvenida oficialmente a los huéspedes como parte de la celebración de la reanudación de Carnival Cruise Line, detallándose que el crucero "Carnival Vista" zarpó este fin de semana para su recorrido de una semana, contemplando sus paradas en Mahogany Bay (Isla Roatán), Cozumel, México y Ciudad de Belice.
Por ello este jueves ocho de julio se estará registrando nuevamente el arribo de dos cruceros para Cozumel, siendo el "Adventure Of the Seas" el primero en tocar puerto en la terminal marítima del S.S.A. México, seguido del "Carnival Vista" que hará su arribo a la terminal de Puerta Maya, activándose los negocios de dicha plaza.
Gerandily Gutiérrez Poot, fue designada encargada de "Brigadas de Correcaminos"
José Enrique Xequeb García, fue designado como delegado local de los programas Federales de Bienestar; mientras que mientras que Gerandily Gutiérrez Poot, fue nombrada como encargada de la Brigada de los Correcaminos en Cozumel.
Así lo refirió Arturo Abreu Marín, delegado estatal en Quintana Roo de los programas del Gobierno Federal a través del programa del Bienestar, quien indicó que debido a ciertas modificaciones en las representaciones, se realizó el cambio en Cozumel, a fin de que Gutiérrez Poot continúe de lleno como enlace del programa de vacunación para la comunidad.
El entrevistado señaló que todavía se está en espera del arribo de un lote de vacunas para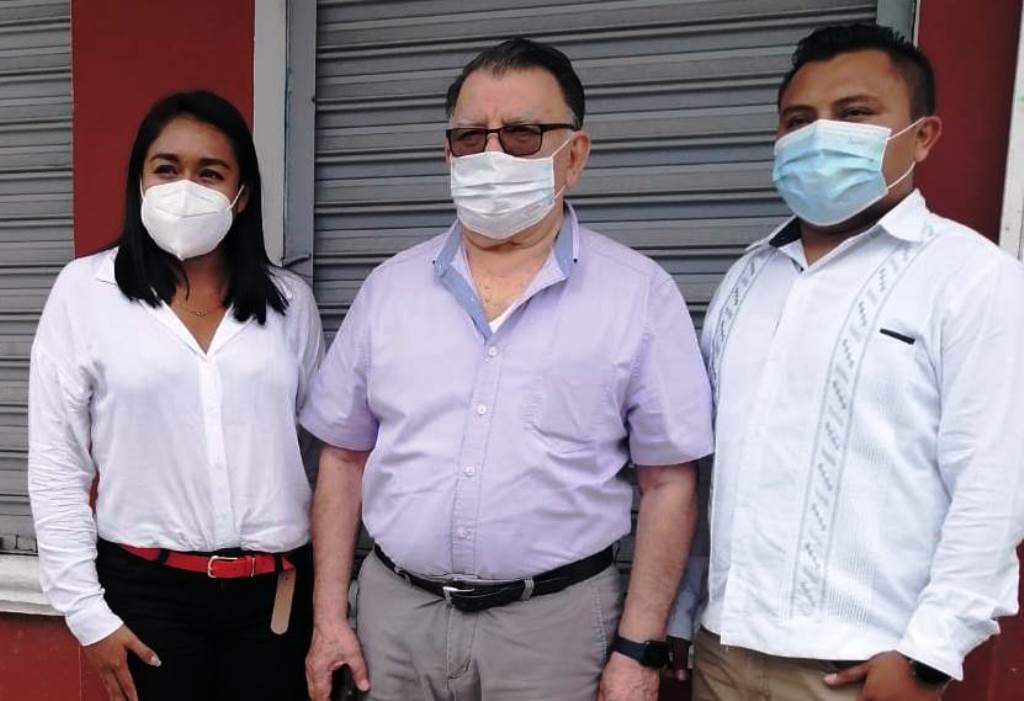 Quintana Roo de las cuales se podrá asignar una cantidad para Cozumel donde se dará continuidad a cada una de las personas que están en espera de su segunda dosis o en otros casos, de la primera, toda vez que se busca seguir avanzando de acuerdo al Plan de Vacunación emitido por la Secretaría de Salud, dijo.
Respecto a la designación del nuevo delegado de los programas de Bienestar en Cozumel, el funcionario indicó que se dará seguimiento a cada uno de los ya existentes, aunque se contempla la implementación de una capacitación para los emprendedores que están en busca de adquirir un préstamo de hasta 20 mil pesos con una baja tasa de intereses, lo que consideró, podrá ser benéfico para la comunidad.
Explicó que Xequeb García estaba fungiendo como delegado en Felipe Carrillo Puerto, pero debido a rotaciones, fue reasignado al municipio de Cozumel para que Gutiérez Poot pueda continuar enfocada al tema de la vacunación y los avances que se busca poder tener en los siguientes meses en busca de blindar a mayor cantidad posible con la inoculación contra el Covid-19.
Asimismo, dijo que el recién nombrado Xequeb García, cuenta con la experiencia porque además estuvo en diversos municipios del sureste de Quintana Roo, lo que le permitió abarcar una gran cantidad de personal y de los programas que son similares a los de la localidad pero con menor demanda, concluyó.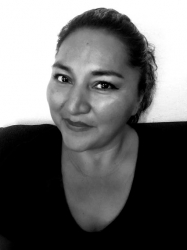 Latest posts by Kary Carrión
(see all)