Cozumel News of the Week in Photos
Por Karina Carrión
NO FLIGHTS TO AND FROM CANADA
COZUMEL, February 6 – Jorge Campos Romero, Administrator of Cozumel International Airport (AIC), confirmed that from of January 31st. through April30, flights to and from Canada have been cancelled from and to Mexico and the Caribbean. He also revealed that Volaris reported one less flight from Mexico City.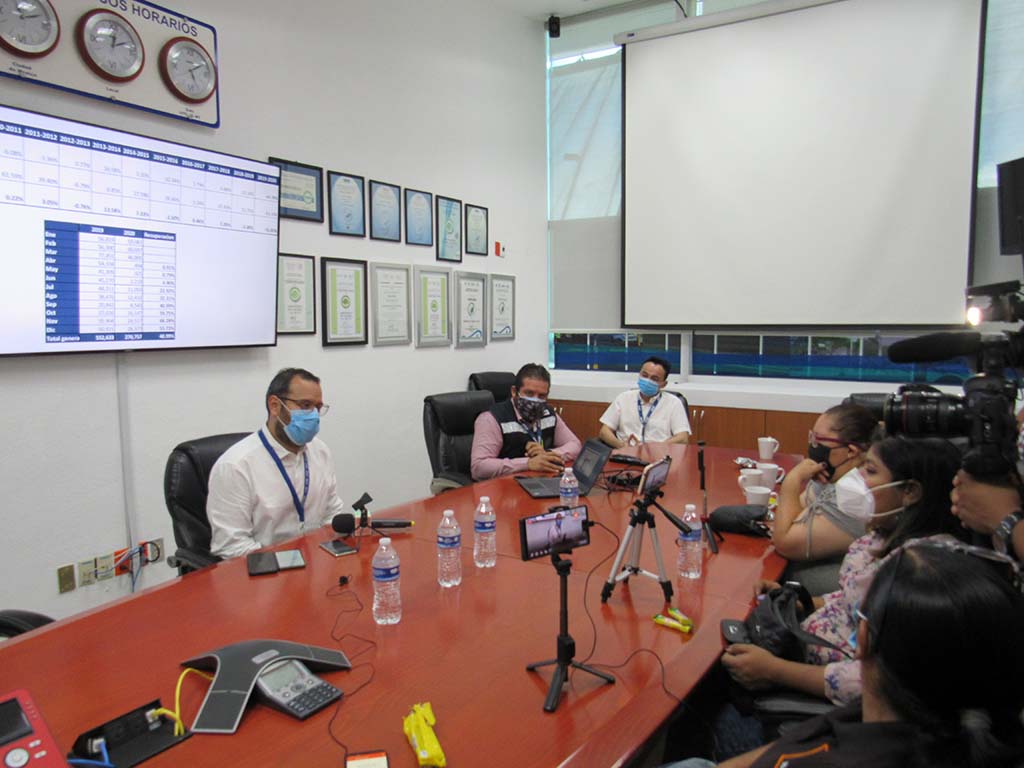 Through a press conference, the interviewee recalled that the numbers in 2020 passenger traffic were not similar to the former year. However, in spite of the pandemic overall numbers held a 48.99% recovery. This is less than 51.01% of the number of passengers transported in 2019.
As the international media reported, Canada's Minister Justin Trudeau made it known that from January 31st. to April 30th usual flights by Air Canada, WestJet, Sunwing and Air Transat are cancelled. As confirmed by the Island's airport Administrator, Cozumel flights arriving from Toronto and Montreal have been cancelled until the aforesaid date.
Campos Romero, Administrator of the local airport, confirmed that the aforementioned airlines arrived at Cozumel's airport terminal, but due to the health measures applied by that emerging market were the reason for these cancellations.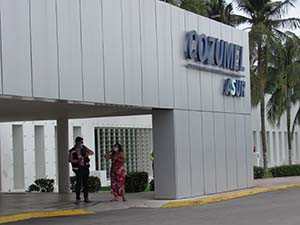 A similar situation ensued by Volaris' cancelling flights to and from Mexico City – Cozumel. The airline had kept its schedule since November to date but notified that by the last week of January one flight will be cancelled and two more on the first couple of weeks in February.
He also mentioned that despite the pandemic which paralyzed all international air activities from April to June 2020, passenger traffic figures remained at 65% compared to the previous year, as 32,634 international passengers arrived and departed in 2019, while 2020 saw 18,868 users.
As for the domestic passengers' traffic at the airport, there were 18,287 on 2019, and 9,509 during the same period on 2020.
In other words, 2019 saw 50,921 passengers' traffic while the general market on 2020 was 28,377; and recently, in December, the record shows 44% less than 2019.
COVID-19 AIRPORT TESTING STATION
Last week, at the Cozumel International airport and in order to enable testing, COSTAMED's staff set up a station for passengers who for some reason were unable to get the PCR or antigen test done before boarding their flight.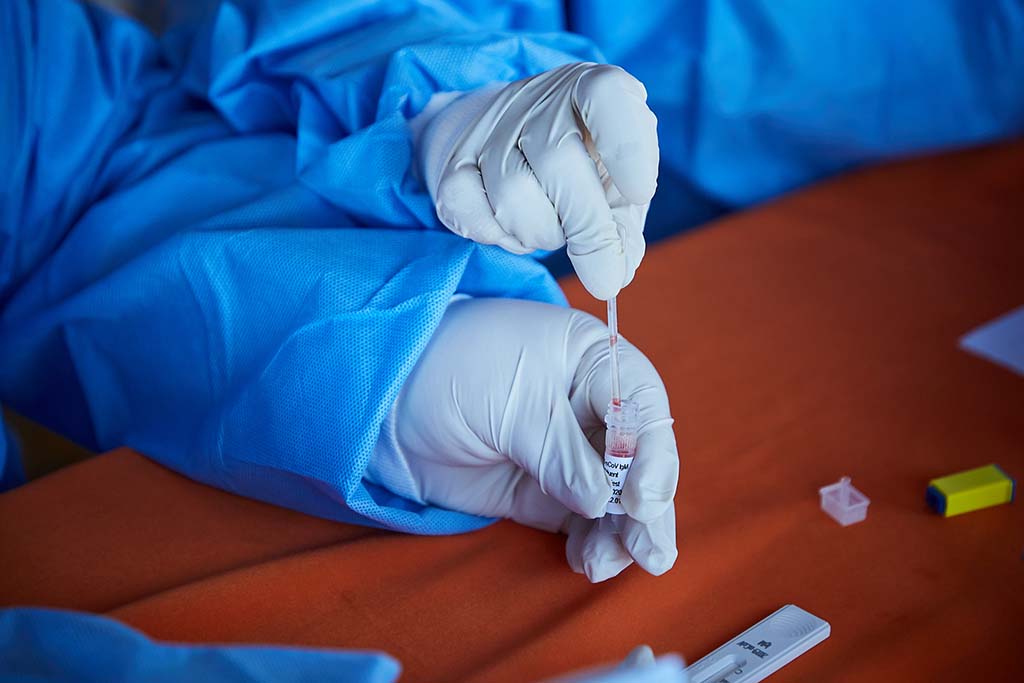 Any passenger who needs this service will be taken via a special vehicle to Costamed clinic, at close distance, only five to seven minutes from the airport.
As taking the sample and getting the results could take 30 to 40 minutes, passengers will be returned to the airport where people from the Clinic will provide the screening test certificate, with international backing and endorsement both from COFEPRIS as well as INDRE in Quintana Roo.
The cost of the test will be borne by each passenger and could be roughly around 50 to 70 dollars. For the time being, it is expected that the services will be undertaken by said logistics and will continue until the area where the lab tests by the private hospital is fitted within Cozumel's International Airport.
COLLAGE INFORMATIVO
Por Karina Carrión
SIN VUELOS DESDE Y HACIA CANADÁ.
COZUMEL, febrero.- A partir del 31 de enero hasta el 30 de abril, vuelos desde y hacia Canadá, quedaron suspendidos con México y el Caribe; confirmó el administrador del Aeropuerto Internacional de Cozumel (AIC), Jorge Campos Romero, quien también reconoció que se tendrá un vuelo menos con la Ciudad de México, ya que así lo informó la aerolínea Volaris.
El entrevistado recordó a través de una conferencia de prensa que los números del tráfico de pasajeros durante el 2020, no fueron similares al año anterior; sin embargo,  en números generales se mantuvo una recuperación del 48.99 por ciento pese a la pandemia, lo que derivó en que se quedaran con menos del 51.01 por ciento de alcanzar el número de pasajeros movilizados durante el año 2019.
Se detalló que durante el ejercicio fiscal 2020 se logró movilizar a 168 mil 963 turistas estadounidenses; mientras que del mercado nacional (mexicano) arribaron 72 mil 152 usuarios del recinto aéreo; sumándose 29 mil 534 canadienses, los cuales representaron el 10 por ciento de los 270 mil 756 usuarios de combinada nacionalidad en las instalaciones aeroportuarias; sin embargo, debido a la suspensión de los vuelos provenientes de Canadá con México y el Caribe, se estima una caída en el porcentaje proyectado para el año corriente
Como se ha informado en los medios internacionales, el ministro de Canadá, Justin Trudeu, dio a conocer la noticia de que a partir del 31 de enero hasta el 30 de abril se mantendrán canceladas dichas conexiones que realizan habitualmente las firmas: Air Canadá, WestJet, Sunwing y Air Transat, considerando que en el caso de Cozumel se mantenían las frecuencias provenientes desde Toronto y Montreal, mismas que se suspendieron hasta la fecha referida, confirmó el administrador aeroportuario en la isla.
Campos Romero, administrador del recinto aeroportuario local, confirmó que en el caso de la terminal aérea de Cozumel se realizaban las conexiones con las aerolíneas referidas; sin embargo la razón obedece a las medidas sanitarias de dicho mercado emergente.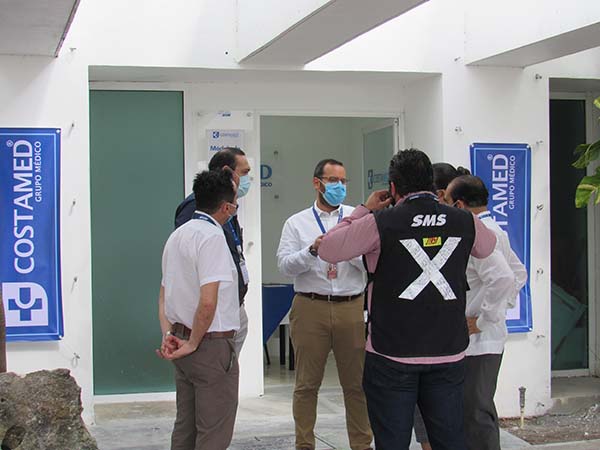 Con una situación similar se derivó la cancelación de la conexión desde y hacia la Ciudad de México a Cozumel a través de la firma Volaris, quien luego de haber mantenido sus vuelos desde noviembre pasado a la fecha, notificó de la cancelación de una frecuencia la última semana de enero y dos más para la primera quincena de febrero.
Asimismo, refirió que a pesar de la pandemia que paralizó toda actividad aérea internacional desde abril a junio del 2020, los números del tráfico de pasajeros se mantuvieron en un 65 por ciento en comparación con el año anterior, toda vez que el mercado internacional que ingresó y salió en el 2019 fue de 32 mil 634 pasajeros, mientras que en el 2020 fue de 18 mil 868 usuarios.
En el caso del mercado nacional el tráfico de usuarios en el recinto durante el ejercicio fiscal 2019 fue de 18 mil 287 pasajeros, pero en el mismo periodo pero del año 2020 fue de nueve mil 509 turistas.
Es decir que en todo el año 2019 se movilizaron 50 mil 921 usuarios y en el 2020 el mercado general fue de 28 mil 377 usuarios, permitiendo que tan solo en el mes de diciembre reciente registraran un 44 por ciento menos que en el 2019.
MODULO PRUEBAS COVID-19 AEROPUERTO
La semana pasada, empleados de la clínica COSTAMED, instaló en el Aeropuerto Internacional de Cozumel, un módulo de atención a usuarios que por algún motivo no pudieron realizarse la prueba de PCR o de antígeno antes de abordar su vuelo, a fin de poder facilitar la realización de ésta.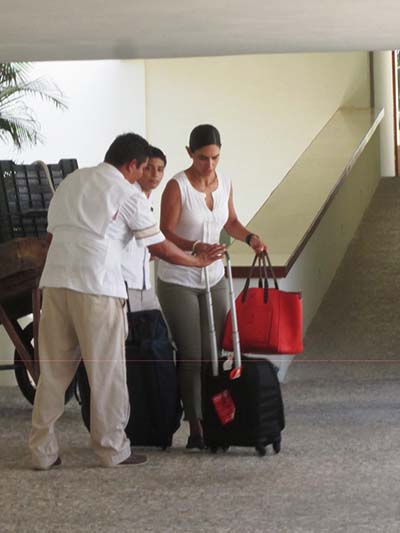 Todo aquel usuario que requiera de dicho servicio, será trasladado en un vehículo especial hacia las instalaciones de la clínica Costamed, la cual se encuentra a escasos metros del recinto aéreo, lo que podrá efectuarse en un tiempo de entre cinco a siete minutos el traslado desde la terminal aérea.
Considerando que el tiempo de la toma de muestra y el resultado pudiera ser de entre 30 a 40 minutos, los usuarios serán retornados al recinto aeroportuario donde los encargados de la clínica le entregarán el certificado de dicho examen de detección que contará con garantías y aval internacional tanto de la COFEPRIS como del INDRE en Quintana Roo.
El costo de la prueba será cubierto por cada pasajero y podría variar de entre 50 a 70 dólares o un aproximado, previéndose que por el momento será a través de dicha logística como se realizará el servicio en tanto se concluye la adecuación del área donde se habilitará el laboratorio para las pruebas por parte del hospital privado, siempre dentro del Aeropuerto Internacional de Cozumel.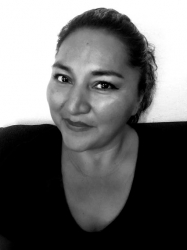 Latest posts by Kary Carrión
(see all)