Cozumel News Photos Karina Carrion
Cozumel Weekly News in Photos:
by Karina Carrion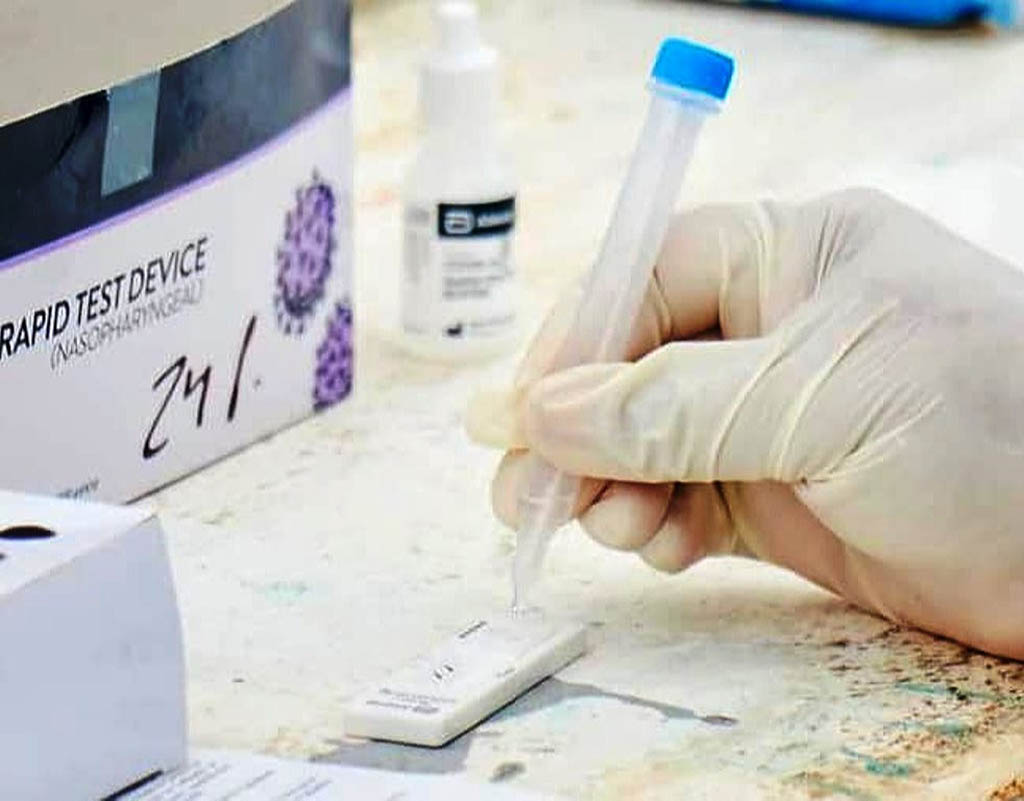 COZUMEL, February. –  From the 200 tests done every day during the first weeks in January, the demand for Covid-19 detection tests in the three booths in popular neighborhoods has decreased as much as 80 percent. Therefore, according to the laboratory staff. two of these tests' booths have been closed.
Cristian Jaen Gutiérrez, head of the "Marko Test Zone", said that as of last weekend two of the three booths of the company were closed as the demand of these services has significantly decreased. So, now it was the turn of the laboratory in San Gervasio neighborhood because the one in Emiliano Zapata was relocated to the Rancherías area for a week but later suspended due to the lack of response.
The number of patients dropped on the second half of January and so far in February. Until the first two weeks in January up to 200 tests were done daily in each booth, while on the second half of the month there were 100 to 150 tests every day. 
So far in February under 100 Covid-19 detection tests have been observed in booths that were set up for testing at San Gervasio neighborhood, Emiliano Zapata neighborhood and next to the Public Security office, in addition to several clinics where these same tests are done, both for locals as well as for visitors.
As the Island hosts an important number of foreigners, through workshops held with directors of the clinics, municipal health authorities made the commitment to keep this service active so that visitors would have no need to struggle in getting a document to be able to return to their country after their overnight stay in this vacation destination.
Meanwhile, "Marko Test Zone" lab staff affirmed that if reopening the booths is required, the authority will inform where. Hence, they will keep their 65th. Avenue and 11th and the one next to the City Hall open, highlighting that the cost of the test in the latter remains at 220 Mexican pesos.
COLLAGE INFORMATIVO
Por Karina Carrión
COZUMEL, febrero.-  Disminuye hasta un 80 por ciento la demanda de las pruebas de detección de Covid-19 en los tres módulos instalados en las colonias populares, de un estimado de 200 pruebas que se realizaban por día durante las primeras semanas de enero, por lo que se cerraron  dos de los puntos para éstas pruebas, informó personal de los laboratorios.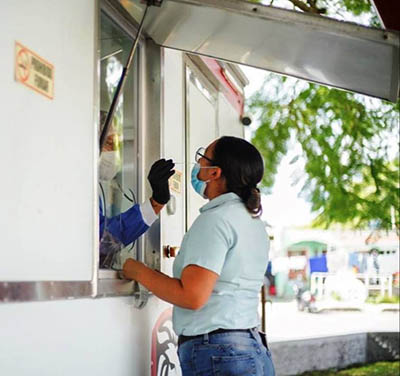 De acuerdo a Cristián Jaen Gutiérrez, responsable de los laboratorios "Marko Test Zone", a partir del pasado  fin de semana se deshabilitarán dos de los tres módulos de la empresa, debido a que ha reducido significativamente la demanda de estos servicios, por lo que en esta ocasión tocó el turno al laboratorio ubicado en la colonia San Gervasio, toda vez que el de la Emiliano Zapata se trasladó a la zona de rancherías durante una semana y se paralizó el servicio por la nula respuesta.  
Los números de pacientes fueron disminuyendo durante la segunda quincena de enero y lo que va de febrero, porque hasta las dos primeras semanas de enero se realizaban cerca de 200 pruebas en cada módulo, mientras que en la segunda quincena del mismo periodo se mantuvo entre 100 a 150 pruebas al día.  
En lo que va del mes de febrero se registró una inclinación por debajo de las 100 pruebas de detección del Covid-19 en los módulos qué como  se recordará, fueron habilitados para la realización de las pruebas en la colonia San Gervasio, Emiliano Zapata y a un costado de Seguridad Pública, además de las diversas clínicas donde se efectúan éstas mismas pruebas tanto para los locales como para los visitantes.  
Debido a que en la isla se concentra un número importante de extranjeros, autoridades municipales de salud, dejaron saber que, a través de las mesas de trabajo los directivos de las clínicas hospitalarias se comprometieron a mantener dicho servicio activo para evitar que algunos de los visitantes padezca de obtener un documento para poder regresar a su país después de su pernocta en este polo turístico.  
Mientras tanto, el personal del laboratorio "Marko Test Zone", aseguró que en caso de que sea requerida la reactivación de los módulos, la autoridad informará de los puntos para su activación, por lo que mantendrán  su módulo fijo activo en la 65 avenida con 11 y en el módulo a un costado del palacio municipal, resaltando que en este último el costo de la prueba se mantiene en 220 pesos mexicanos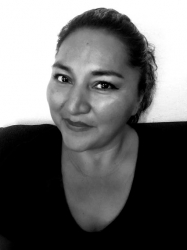 Latest posts by Kary Carrión
(see all)