Rain in Cozumel: Ways to Protect Yourself From Mosquito Bites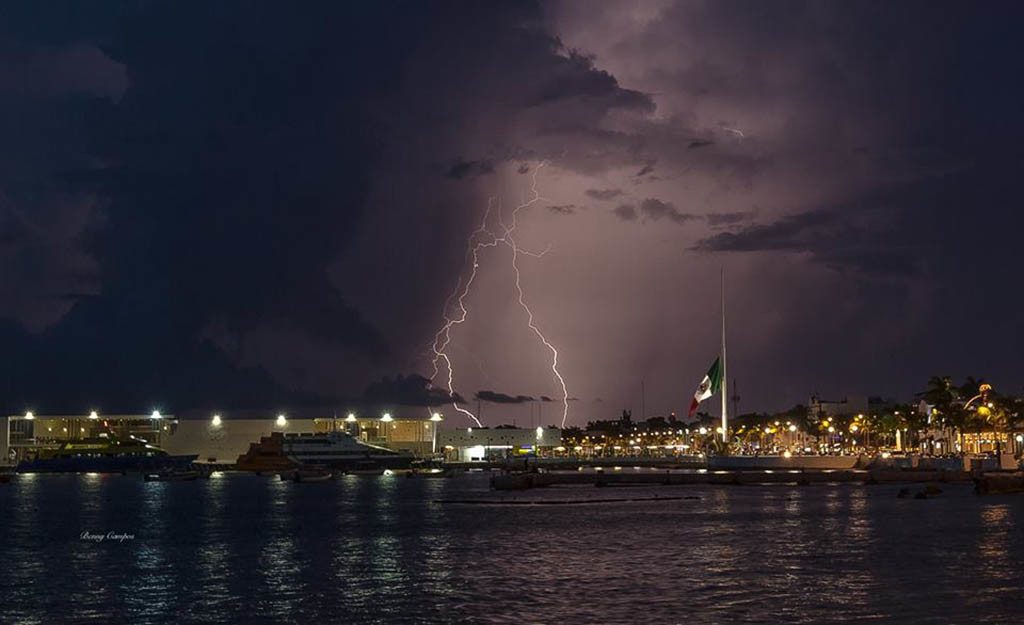 It's the rainy season here on island, and that means mosquitos. Visitors and residents alike are reporting a dramatic increase in the mosquito population. Back in June, Municipal authorities conducted street cleaning campaigns to rid Cozumel's five colonias of garbage, in an effort to remove standing water, where mosquitoes breed.
Mosquitoes have been known to carry diseases, and even serious ones – such as the Dengue Virus, Zika, and even the chikungunya Virus. Traditionally, Cozumel authorities have conducted a spraying fumigation campaign, however it's extremely important to take additional measures not only to protect your health but to avoid red, itchy bumps often associated with mosquito bites.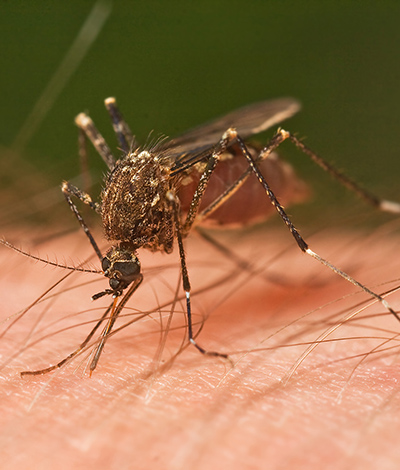 DEET or Natural Repellants
Choose insect repellent in either natural or DEET formulas, which is suitable for adults and children. Current recommendations for those choosing DEET is to select 30-50% DEET formula. Another good option is to spray your clothing before dressing. Natural mosquito repellants can contain citronella, lemon eucalyptus, or even cinnamon. Planting herbs such as rosemary and lavender have been also known to naturally repel mosquitos There are a wide variety of products and recipes on-line
It's also important to remember that, just like sunscreen, whatever repellant you choose needs to be reapplied every 2 hours.
Protect Your Area
It's also important to take a spin through your backyard and even your neighborhood and remove any thing that can catch water. Standing water is a great breeding area for the "Aides Aegypti" mosquito that carries the Dengue virus.
Pay particular attention to the peak biting times: several hours after daybreak and late afternoon.
More Dengue Information From a Legend
A few years back in preparation for the rainy season, the late and great Dr. Chey, an island family practitioner well versed in the Dengue virus was kind enough to allow us to re-print his 4 part series entitled "The ABCDs of Dengue" you can find his legacy here. http://cozumel4you.com/tag/dengue/
La lluvia en Cozumel. Algunas maneras para protegerse de las mordeduras de los mosquitos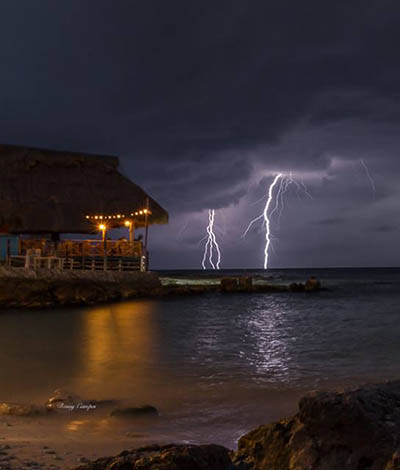 Llegó la temporada de lluvia en la Isla y ello implica la presencia de mosquitos. Tanto visitantes como habitantes han reportado un drástico aumento en la población de mosquitos. Durante Junio, las autoridades municipales realizaron campañas de limpieza de calles para retirar basura de las cinco colonias de Cozumel; ello en un esfuerzo para evitar el estancamiento de agua en lugares donde se reproduce la cría de los mosquitos.
Se sabe que los mosquitos son portadores de enfermedades, tales como las graves que son el virus del dengue, zika e incluso el virus de chikungunya. Por lo general las autoridades de Cozumel realizan una campaña de fumigación; sin embargo, es extremadamente importante tomar medidas adicionales no sólo para proteger su saludo sino también para evitar las ronchas que causan comezón y que a menudo se relacionan con las mordidas del mosquito.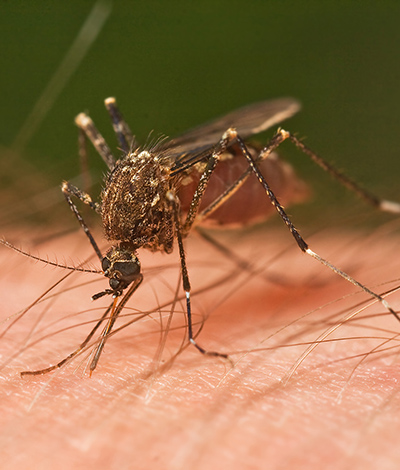 DEET o repelentes naturales.
Elija un repelente natural contra insectos o formulas DEET, adecuados tanto para adultos como para niños. De acuerdo con recomendaciones recientes para los que optan por usar DEET, deben elegir la fórmula 30-50% DEET. Otra buena opción es la de rociar la ropa antes de vestirse. Los repelentes naturales contra los mosquitos pueden contener citronela, limón-eucalipto o incluso canela. Se sabe que al sembrar hierbas tales como el romero o lavanda ayudan a repeler los mosquitos. Existe una gran variedad de productos y recetas en línea.
También es importante recordar que, al igual que el protector solar, sin importar el repelente que opte por usar es necesario aplicarlo nuevamente cada 2 horas.
Proteja su área.
Es importante también darse una vuelta por su jardín e incluso por su colonia y retirar todo aquello que pueda acumular agua. El agua estancada es un excelente medio para que se reproduzca el mosquito Aedes Aegypti, portador del virus del dengue.
Preste especial atención a las horas que existe mayor posibilidad de picaduras: unas horas antes del amanecer y al finalizar la tarde.
Más información sobre el dengue ofrecida por una leyenda.
Hace algunos años, preparándonos la para la llegada de la temporada de lluvias, el ahora difunto y gran Dr. Chey, médico familiar de la Isla y versado en el virus del dengue, tuvo la gentileza de permitirnos volver a publicar su serie de 4 partes titulada "Los ABCDs del Dengue". Aquí pueden encontrar su legado: http://cozumel4you.com/tag/dengue/
An ex-Connecticut Yankee who has called Cozumel home for over 18 years, Laura ran away to the Caribbean years ago, bumped around the islands teaching SCUBA diving, lost some time in Jamaica, and finally stopped in Cozumel for a 2 week vacation that hasn't ended yet. With a degree in Journalism from a fancy private college she convinced her parents to pay for, Laura writes, edits, and creates the weeklyCozumel 4 You news,social media, and promotional articles about the island, as well as moderates the Cozumel 4 You Facebook group, which currently has over 25,000 members. Her long suffering husband, Fabian, has long since resigned himself to having zero private life, as he's been involved in her various schemes and plots since his arrival. Proud parents to a variety of rescue dogs and cats, Laura continues to be the bane of her traditional Mexican mother-in-law's existence, as she muses her way through life in the Mexican Caribbean.
______________________________
Una ex yanqui de Connecticut quien llama hogar a Cozumel desde hace más de 15 años. Laura escapó al Caribe hace años, desplazándose de una isla a otra dando clases de BUCEO. Se dedicó a perder el tiempo en Jamaica y finalmente se detuvo en Cozumel para pasar unas vacaciones de 2 semanas que aún no terminan. Convenciendo a sus padres que pagaran una elegante universidad privada, obtuvo su título en Periodismo y Laura crea semanalmente Cozumel 4You, medios sociales y artículos promocionales sobre la Isla y también es moderadora en el grupo Cozumel 4 You en Facebook que actualmente cuenta con 25,000 miembros. Fabián, s umuy tolerante marido, desde hace mucho tiempo se resignó a no tener vida privada, pues se ha visto implicado en los diversos proyectos y planes que urde Laura. Son orgullosos padres de diversos perros y gatos rescatados. Mientras contempla su paso a través de la vida en el Caribe mexicano,Laura continúa siendo la pesadilla en la existencia de su muy tradicional suegra mexicana.
Latest posts by Laura Wilkinson (see all)