Celebrate Oktoberfest – Rotary Club Event – October 25 – 27, 2019
7th Annual Fundraiser with free admission …..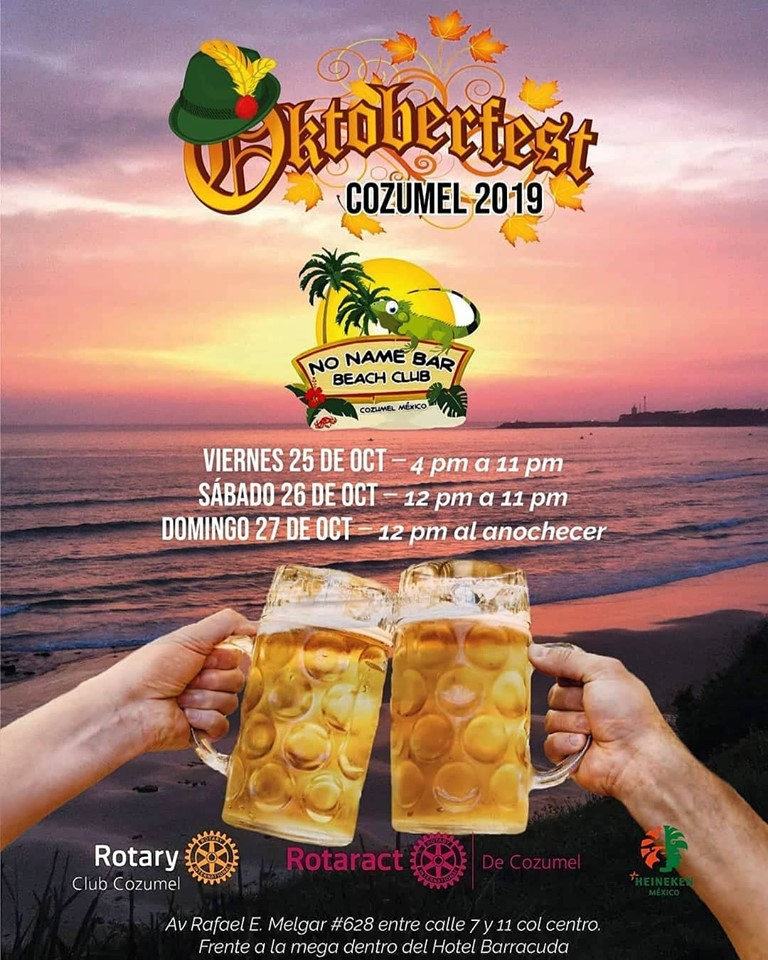 The Rotary Club of Cozumel is organizing their seventh annual Oktoberfest celebration, scheduled to take place next weekend – from October 25 27th – at the No Name Beach Club, which is located inside the Hotel Baracuda. The fun starts on Friday the 25th from 4 – 11 pm, the event will be from 2pm to 12am with cultural activities and authentic German food & beers will be available for sale. Admission is free.
The "Oktoberfest" festival will start on Saturday October 26th from 12:00 am to 11:00 pm and feature entertainment, all day long. Authentic German food, beers and desserts will be available for sale.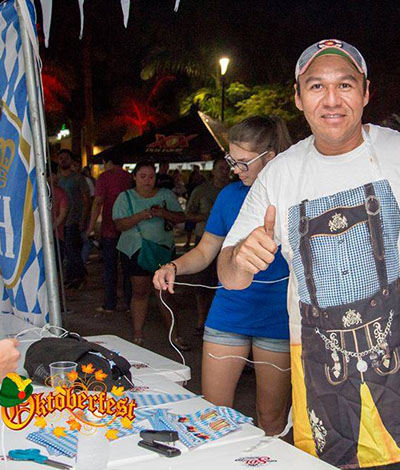 Sunday "Oktoberfest" will be celebrated from noon – sunset.
All proceeds from the 7th Annual Oktoberfest event will go to local and international Rotary programs. For more information on this event, or to get involved please contact Rotary Club Cozumel.
Celebre Oktoberfest, un evento del Club Rotarios del 25 al 27 de octubre, 2019
7ma. Recaudación de fondos, con entrada gratuita.
Club Rotario de Cozumel está organizando su séptima celebración Oktoberfest, la cual está programada para el siguiente fin de semana, del 25 al 27 de octubre, en el club No Name Beach ubicado en el hotel Barracuda.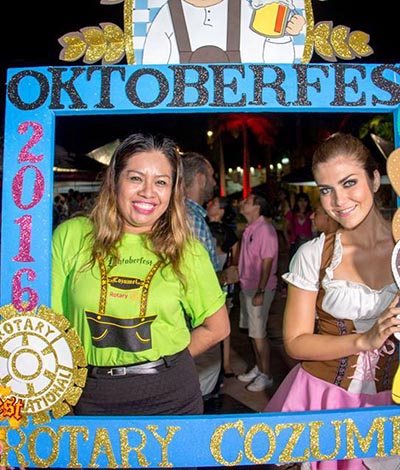 La diversión comienza el viernes 25, de 4 a 11 pm. De las 2 pm a las 12 am, el evento contará con actividades culturales y auténtica comida y cervezas alemanas. La entrada es gratuita.
El Festival Oktoberfest iniciará el sábado 26 de octubre de 12:00 am a 11 pm y todo el día habrá diversión. Estarán a la venta auténtica comida, cerveza y postres alemanes.
El domingo, la celebración del Oktoberfest tendrá lugar desde el medio día hasta el atardecer.
Todo lo recaudado a través del 7º Oktoberfest se destinará a programas internacionales de Rotarios. Para mayores detalles acerca de este evento o para participar, por favor pónganse en contacto con Club Rotarios Cozumel.
Latest posts by Laura Wilkinson
(see all)