State of Quintana Roo To Impose New Plastic Regulations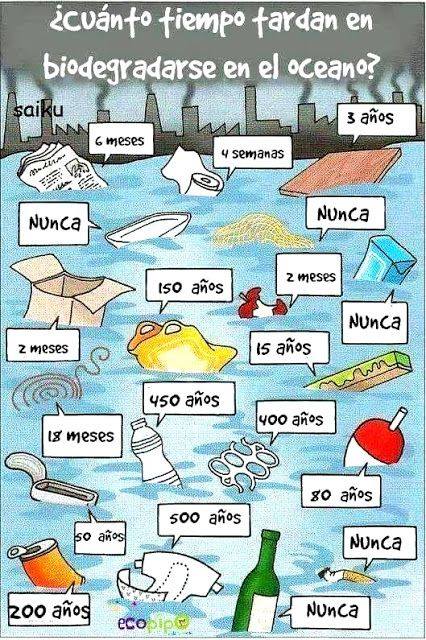 Recently the State of Quintana Roo has passed some great new regulations aimed at getting rid of single-use/non-recyclable plastics. Within the next 12 months these unnecessary and environmentally unfriendly will no longer be permitted to be used, and best of all, in sensitive coastal areas – such as Cozumel, Holbox and Isla Mujers, will take effect in just six months.
Called "Prevención, Gestión Integral y Economía Circular de los Residuos del Estado de Quintana Roo" the new law is specifically geared toward straws, single-use utensils, plates, cups, unicel products and disposable carrier shopping bags. There are exemptions to the regulations for plastics used in construction as well as the medical industry.
Take Your Own Reusable Carrier Bags Shopping Some popular supermarkets in the island have already stopped providing single use plastic bags, but sell reusuable ones. There are also reusable produce bags and even zip-lock style fridge bags available for purchase on line.
Don't want to shop on line? Here's a link how to take an old t-shirt and without even sewing anything turn it into a bag in about 10 minutes! https://mommypotamus.com/no-sew-t-shirt-tote-bag-tutorial/?crlt.pid=camp.qz75bkL6fsil
Se implementa nuevo reglamento para el uso de plásticos en el Estado de Quintana Roo
En fechas recientes en el Estado de Quintana Roo se aprobaron una serie de excelentes reglamentos orientados a eliminar los plásticos de un solo uso/no reciclables. Dentro de los siguientes 12 meses ya no se permitirá el uso de estos artículos innecesarios y perjudiciales para el medio ambiente; y, lo mejor de todo es que en zonas costeras sensibles como Cozumel, Holbox e Isla Mujeres esta disposición entrará en vigor en tan solo seis meses.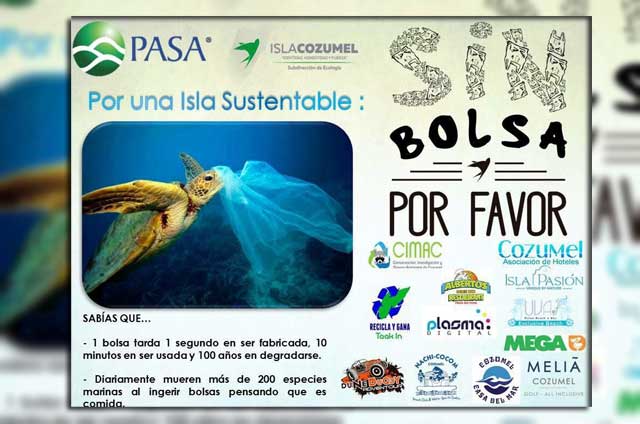 La nueva ley es conocida como Prevención, Gestión Integral y Economía Circular de Residuos del Estado de Quintana Roo y está expresamente encaminada hacia los popotes, utensilios de un solo uso, platos, vasos, productos de unicel y bolsas desechables. Hay excepciones a la regla para los plásticos usados en la industria de la construcción como en la de medicina.
Lleve su propia bolsa reutilizable al realizar compras. Algunos supermercados de la Isla ya han dejado de proporcionar bolsas desechables y venden las reutilizables. También hay bolsas reutilizables para las legumbres y frutas, e incluso puede comprar en línea bolsas como las que tienen cierre y que son para refrigerador.
¿No quiere comprar en línea? Aquí tiene un enlace donde se describe como usar una camiseta vieja sin siquiera costurarla, y en tan solo 10 minutos, ¡convertirla en una bolsa! ! https://mommypotamus.com/no-sew-t-shirt-tote-bag-tutorial/?crlt.pid=camp.qz75bkL6fsil
An ex-Connecticut Yankee who has called Cozumel home for over 18 years, Laura ran away to the Caribbean years ago, bumped around the islands teaching SCUBA diving, lost some time in Jamaica, and finally stopped in Cozumel for a 2 week vacation that hasn't ended yet. With a degree in Journalism from a fancy private college she convinced her parents to pay for, Laura writes, edits, and creates the weeklyCozumel 4 You news,social media, and promotional articles about the island, as well as moderates the Cozumel 4 You Facebook group, which currently has over 25,000 members. Her long suffering husband, Fabian, has long since resigned himself to having zero private life, as he's been involved in her various schemes and plots since his arrival. Proud parents to a variety of rescue dogs and cats, Laura continues to be the bane of her traditional Mexican mother-in-law's existence, as she muses her way through life in the Mexican Caribbean.
______________________________
Una ex yanqui de Connecticut quien llama hogar a Cozumel desde hace más de 15 años. Laura escapó al Caribe hace años, desplazándose de una isla a otra dando clases de BUCEO. Se dedicó a perder el tiempo en Jamaica y finalmente se detuvo en Cozumel para pasar unas vacaciones de 2 semanas que aún no terminan. Convenciendo a sus padres que pagaran una elegante universidad privada, obtuvo su título en Periodismo y Laura crea semanalmente Cozumel 4You, medios sociales y artículos promocionales sobre la Isla y también es moderadora en el grupo Cozumel 4 You en Facebook que actualmente cuenta con 25,000 miembros. Fabián, s umuy tolerante marido, desde hace mucho tiempo se resignó a no tener vida privada, pues se ha visto implicado en los diversos proyectos y planes que urde Laura. Son orgullosos padres de diversos perros y gatos rescatados. Mientras contempla su paso a través de la vida en el Caribe mexicano,Laura continúa siendo la pesadilla en la existencia de su muy tradicional suegra mexicana.
Latest posts by Laura Wilkinson (see all)