Cozumel Evaluated For A Possible Blood Bank
Local, Federal & State Authorities Meet to Consider a Blood Bank in Cozumel…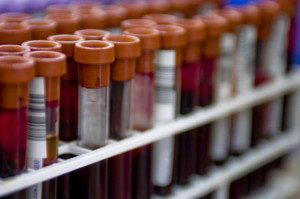 For the first time ever, local, Federal and State authorities gathered on island to seriously evaluate the creation of a blood bank here in Cozumel.  It was agreed during the meeting, which was also attended by representatives of the island medical community, that there is an imperative need to expand the current blood station here on the island, as well as training medical staff in transfusions and blood donation.
According to a recent article in Sipse, Cozumel has had a small sub-station blood bank since 2003, however needs, as well as the island population, has increased significantly since it's inception.
Currently in the State, there is a Regional blood bank in Cancun, and another one in the capitol of Chetumal, with smaller municipalities, such as Cozumel, hosting only small sub-stations.
The initial evaluation was positive, with the Director General of the National Center for Blood Transfusions of the Federal Health Secretariat, reporting that the new venture scored 7 points on a  scale of altruistic donations, well above the national level of 3.  The largest impediment for the expansion into a blood bank is a financial issue, since the projected costs are somewhere between 500,000 – 1M pesos, which could be secured through both public and private sectors.
Se evalúa la posibilidad de un banco de sangre en Cozumel
Se reúnen autoridades locales, federales y estatales con el fin de plantear la existencia de un banco de sangre en Cozumel. . . .
Por primera ocasión se reunieron las autoridades locales, federales y estatales con el objeto de examinar detenidamente la creación de un banco de sangre en Cozumel. En la reunión a la que acudieron representantes de la comunidad médica de Cozumel, se estableció que existe la necesidad imperativa de ampliar la base del banco de sangre en la Isla y además capacitar personal médico para la aplicación de transfusiones y donación de sangre.
Según un articulo publicado recientemente por Sipse, desde el año 2003 Cozumel ha contado con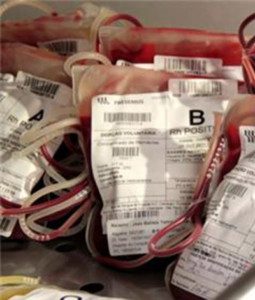 un pequeño banco de sangre; sin embargo tanto las necesidades como la población de la Isla, han aumentado considerablemente desde su creación.
El Estado en la actualidad cuenta en Cancún con un banco regional de sangre, y uno pequeño en la capital, Chetumal; siendo que en municipios pequeños, tales como Cozumel, sólo cuentan con pequeños bancos de sangre.
La evaluación inicial fue positiva en cuanto a que el Director General del Centro Nacional de Transfusiones de Sangre de la Secretaría de Salud reporta que en una escala de donaciones altruistas, la nueva iniciativa logró 7 puntos; muy por encima del rango nacional de 3. El mayor obstáculo para la expansión de un banco de sangre es la situación financiera, ya que los gastos estimados se encuentran entre los 500,000 y 1 millón de pesos, monto que puede garantizarse a través de los sectores públicos y privados.
An ex-Connecticut Yankee who has called Cozumel home for over 18 years, Laura ran away to the Caribbean years ago, bumped around the islands teaching SCUBA diving, lost some time in Jamaica, and finally stopped in Cozumel for a 2 week vacation that hasn't ended yet. With a degree in Journalism from a fancy private college she convinced her parents to pay for, Laura writes, edits, and creates the weeklyCozumel 4 You news,social media, and promotional articles about the island, as well as moderates the Cozumel 4 You Facebook group, which currently has over 25,000 members. Her long suffering husband, Fabian, has long since resigned himself to having zero private life, as he's been involved in her various schemes and plots since his arrival. Proud parents to a variety of rescue dogs and cats, Laura continues to be the bane of her traditional Mexican mother-in-law's existence, as she muses her way through life in the Mexican Caribbean.
______________________________
Una ex yanqui de Connecticut quien llama hogar a Cozumel desde hace más de 15 años. Laura escapó al Caribe hace años, desplazándose de una isla a otra dando clases de BUCEO. Se dedicó a perder el tiempo en Jamaica y finalmente se detuvo en Cozumel para pasar unas vacaciones de 2 semanas que aún no terminan. Convenciendo a sus padres que pagaran una elegante universidad privada, obtuvo su título en Periodismo y Laura crea semanalmente Cozumel 4You, medios sociales y artículos promocionales sobre la Isla y también es moderadora en el grupo Cozumel 4 You en Facebook que actualmente cuenta con 25,000 miembros. Fabián, s umuy tolerante marido, desde hace mucho tiempo se resignó a no tener vida privada, pues se ha visto implicado en los diversos proyectos y planes que urde Laura. Son orgullosos padres de diversos perros y gatos rescatados. Mientras contempla su paso a través de la vida en el Caribe mexicano,Laura continúa siendo la pesadilla en la existencia de su muy tradicional suegra mexicana.
Latest posts by Laura Wilkinson (see all)