Cozumel Informative News Collage
By Karina Carrión
COZUMEL, December 2020 –  The chair of the Employers' Confederation of the Mexican Republic (Coparmex) in Cozumel, María del Carmen Joaquín Hernández, regretted that the federal government is seeking to curtail the freedom of outsourcing as she deems it threatens the creation and preservation of formal jobs that provide a livelihood for Mexican families.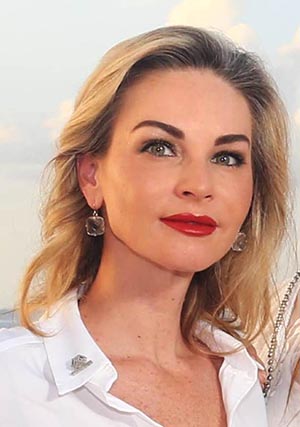 In the opinion of the interviewee, "the private sector has tried to do the impossible to keep one hundred percent of its employees; a situation that is becoming increasingly difficult due to the lack of programs or tax incentives for the business sector and added her disagreement with the attempt to stigmatize employers as the ones responsible for failing to comply with tax and labor obligations."
However, the outsourcing initiative in Mexico was postponed and will resume in February 2021, because in recent works, the businesswoman considered that "approval of the terms presented, would seriously damage  competitiveness of the country and lead to the closure of thousands of microenterprises, small and medium-size businesses."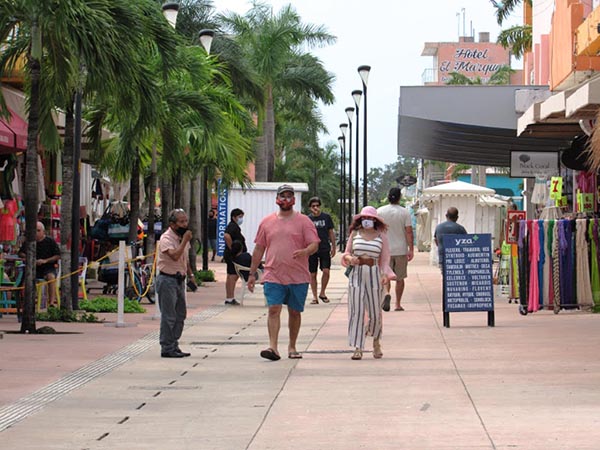 For this reason, she stated they decided to join Coparmex on a national level in order to sign the agreement proposed by the Federal Government on this initiative, as it holds the idea of substantially banning outsourcing, relegating it only to specialized outsourcing.
Joaquín Hernández made it clear that "we are in favor of legal practices that foster the creation of jobs and encourage investors with social dimension. We reiterate our willingness to keep and open and sincere dialogue with the Federal Executive Branch and, in due course, with the Senate and with the House of Representatives sot that a law can be passed prioritizing our position on this matter: Regulation, yes; banning, no", he added. Therefore, they hope they can be included in the analysis of that initiative in February next year.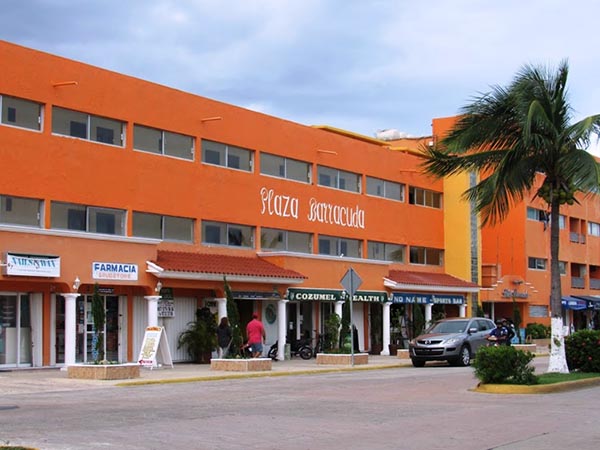 On another note, businesses in the Island are confident that this Thursday as well as next week season's sales will be better as they have not been able to reach last year's numbers when their businesses were overcrowded. The pandemic, unemployment, and lack out resources at home forced families to moderate their expenses this Christmas.
Salespeople in clothing stores, shoe stores and perfume stores, among others, mentioned that although there has been some activity in their businesses, sales have not been the best, so they believe that people do not have the budget as they did other years; and what little thy have, they have chosen to save it for any situation that may arise, especially because of the very unfavorable scenario presumed for 2021.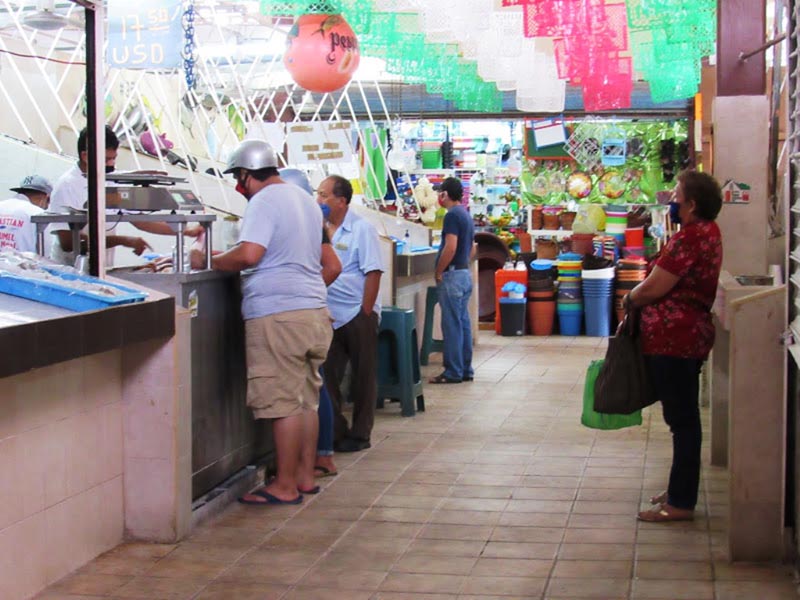 According to store managers at the Benito Juárez municipal market (Farmers' market), many families wait a few days before Christmas and even on December 24, to go shopping for clothes, gifts or Christmas Eve's dinner ingredients. There are cases where people only take advantage of certain bargains to change appliances at how; but they admitted this year was totally different.
Large store chains will take the opportunity of Cozumelenians low consumerism to have night sales. A situation which many parents will take advantage of, although in other cases they raised costs of highly demanded products such as Mattel dolls and other products of that same brand.
Businesses at the municipal market have been crowded with housewives who came on the weekend to buy part of the ingredients for Christmas dinner. Sales spiked this day, while hoping that also this Thursday and next week customers visit will be similar for sales on the end of the year.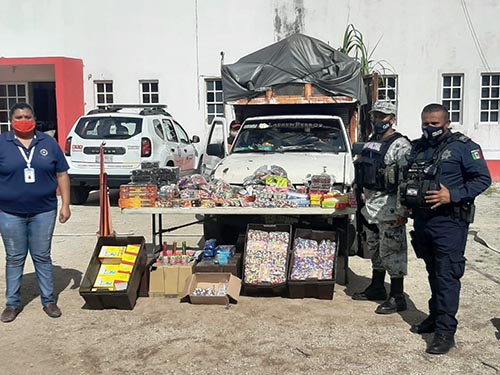 To conclude this week's information Collage, we share with you the actions undertaken by Civil Protection, The Quintana Roo Police Force and National Guard highlighting that over 200 kilograms of fireworks were seized in the Emiliano Zapata neighborhood.
Héctor Mac Marín, Director of Civil Protection, reported that as part of the fireworks detection operation, they stopped a vehicle with Quintana Roo plates traveling on 8th street between 65th and 65 bis avenues at Emiliano Zapata neighborhood, transporting 200 kilos of explosives for retail sale.
Likewise, Mac Marín indicated that the driver was placed at the disposal of the National Guard and will be later presented to the federal prosecuting authorities, given that sales of these products is a federal crime.
From the editorial staff of the Informative Collage, we wish you a happy holiday season!!!
Cozumel Collage Informativo
Por Karina Carrión
COZUMEL, diciembre 2020.- La presidenta de la Confederación Patronal de la República Mexicana (Coparmex) en Cozumel, María del Carmen Joaquín Hernández, lamentó  que se pretenda coartar la libertad de la subcontratación por parte del gobierno federal pues considera que atenta contra la creación y preservación de empleos formales que dan sustento a las  familias mexicanas.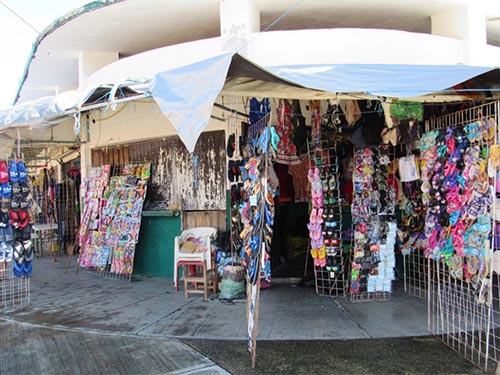 En opinión de la entrevistada, la iniciativa privada ha tratado de hacer lo imposible al mantener el cien por ciento la plantilla de sus empleados, situación que cada vez es más difícil por la falta de programas o estímulos fiscales para el empresariado a lo que suman su desacuerdo por que se pretenda estigmatizar a los patrones como los artífices del no cumplimiento de obligaciones fiscales y laborales, señaló.
Recientemente en el país mexicano se aplazó la iniciativa del outsourcing para retomarse en febrero del 2021, porque en recientes trabajos efectuados, la empresaria consideró que "la aprobación de los términos presentados, dañaría seriamente a la competitividad del país y llevaría al cierre de miles de micro, pequeñas y medianas empresas".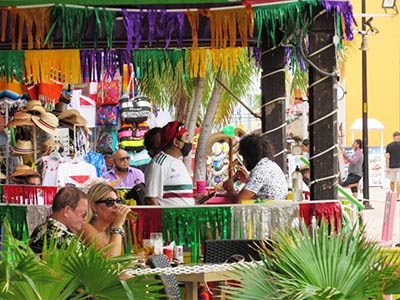 Por tal motivo aseguró que decidieron sumarse con la Coparmex a nivel nacional para no suscribir el acuerdo propuesto por el Gobierno Federal en referencia a esa iniciativa, dado que preserva la idea de prohibir de manera sustancial la actividad de la subcontratación, dejándola relegada sólo a la subcontratación especializada, aseveró.
Joaquín Hernández, dejó en claro que "estamos a favor de las practicas legales que favorecen la creación de empleo y promueven a inversionistas con dimensión social.
Reiteramos nuestra disposición de mantener el dialogo abierto y franco en el ámbito del Poder Ejecutivo Federal y, en su momento, con cada una de las Cámaras del Congreso de la Unión para lograr una ley que priorice nuestra posición en esta materia: Regulación sí, Prohibición no", agregó, por lo que esperan que en febrero del año próximo puedan ser incluidos al análisis de dicha iniciativa.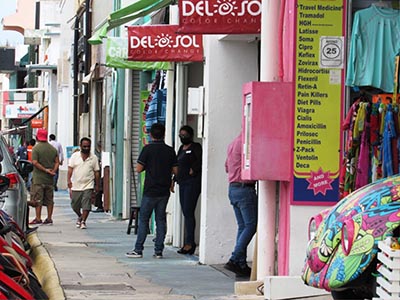 En otro orden de ideas, comerciantes de la ínsula confían en que este jueves, así como la próxima semana, logren registrar más ventas con motivo de las fiestas, porque no han logrado tener los porcentajes del año pasado cuando sus negocios lucían abarrotados, y es que la pandemia, el desempleo y la falta de recursos en los hogares obligó a las familias a ser más moderados en sus gastos para esta navidad.
Vendedores de tiendas de ropa, zapaterías, perfumerías, entre otros, refirieron que a pesar del movimiento que se ha registrado en los negocios, las ventas no han sido las mejores, por lo que consideran que la gente no tiene la economía de otros años y lo poco que tienen, han optado por  guardarlo para cualquier situación que pudiera presentarse, sobre todo por el panorama nada favorable que se presume, pudiera resultar el 2021.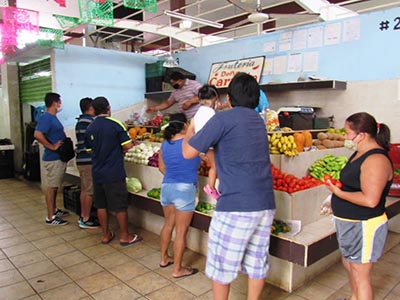 De acuerdo a encargados de las comercios en el mercado municipal Benito Juárez, muchas familias esperan unos días antes de la navidad e incluso el mismo 24 de diciembre, para salir a realizar sus compras de ropa, regalos o ingredientes para la elaboración de los platillos que se consumirán por la noche buena, incluyendo en otros casos a personas que solamente aprovechan algunas promociones para hacer cambios de artículos de línea blanca en sus viviendas; sin embargo este año reconocieron que fue totalmente diferente.
Las grandes cadenas comerciales aprovecharan el poco consumismo de los cozumeleños para realizar ventas nocturnas, situación que aprovecharon algunos padres de familia para adquirir los regalos, aunque en otros casos elevaron los costos de los productos de mayor demanda como las muñecas de moda de la línea de Mattel, así como los muñecos de la misma marca.
En el caso de los comercios en el mercado municipal, éstos han lucido concurridos por la presencia de amas de casas que adelantaron el fin de semana para acudir a comprar parte de los ingredientes con los que elaborarán la cena de navidad, lo que permitió que las ventas fueran repuntando éste día, esperando los comerciantes que este jueves, así como la próxima semana, la presencia de clientes sean similares por las ventas del fin de año.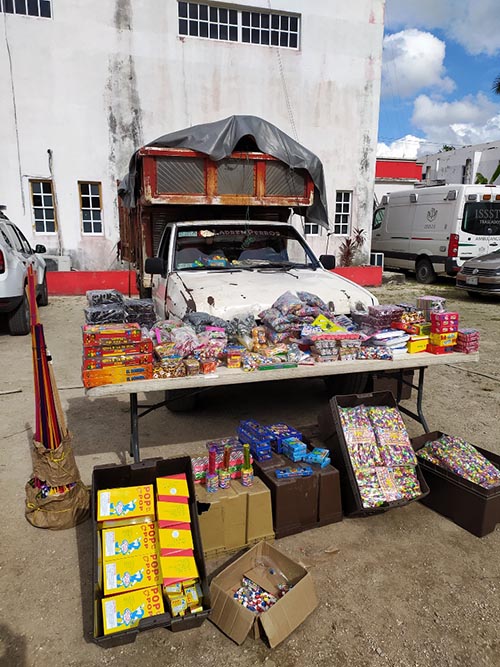 Para concluir el Collage Informativo de la semana, les compartimos de las acciones que realizó el personal de Protección Civil, Policía Quintana Roo y la Guardia Nacional, destacándose el decomiso de más de 200 kilogramos de pirotecnia en la colonia Emiliano Zapata.
El Director de Protección Civil, Héctor Mac Marín, informó que en como parte de los operativos de detección de pirotecnia, lograron la detención de un vehículo, con placas de Quintana Roo, que transitaba sobre la calle 8 entre 65 y 65 bis, de la colonia Emiliano Zapata y que en su interior transportaba cerca de 200 kilos de explosivos para su venta al menudeo.
Asimismo, Mac Marín, indicó que el conductor del vehículo fue puesto a disposición de la Guardia Nacional y posteriormente será presentado ante las autoridades ministeriales federales, pues la comercialización de estos productos es un delito federal.
¡Desde la redacción de Collage Informativo les deseamos felices fiestas!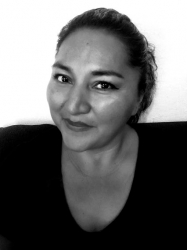 Latest posts by Kary Carrión
(see all)