Cozumel Artists Affected by the Pandemic: Carlos Pacheco Polanco A Series By Greg Dietrich, Owner Galeria Azul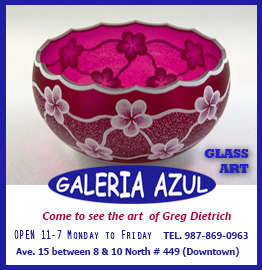 In March of 2020, the world as we know it changed. As with many occupations, the results were economically devastating for artists. I am asking the artists of Cozumel to write a little something about how they have dealt with the crisis and to share some photos of their new work. Their stories will be shared with everyone, one at a time, over the next couple months. If you have been contemplating purchasing someone's art, now would be a great time to do so.
Hope you enjoy the stories,
Greg Dietrich – Owner – Galeria Azul
About Carlos Pacheco Planco: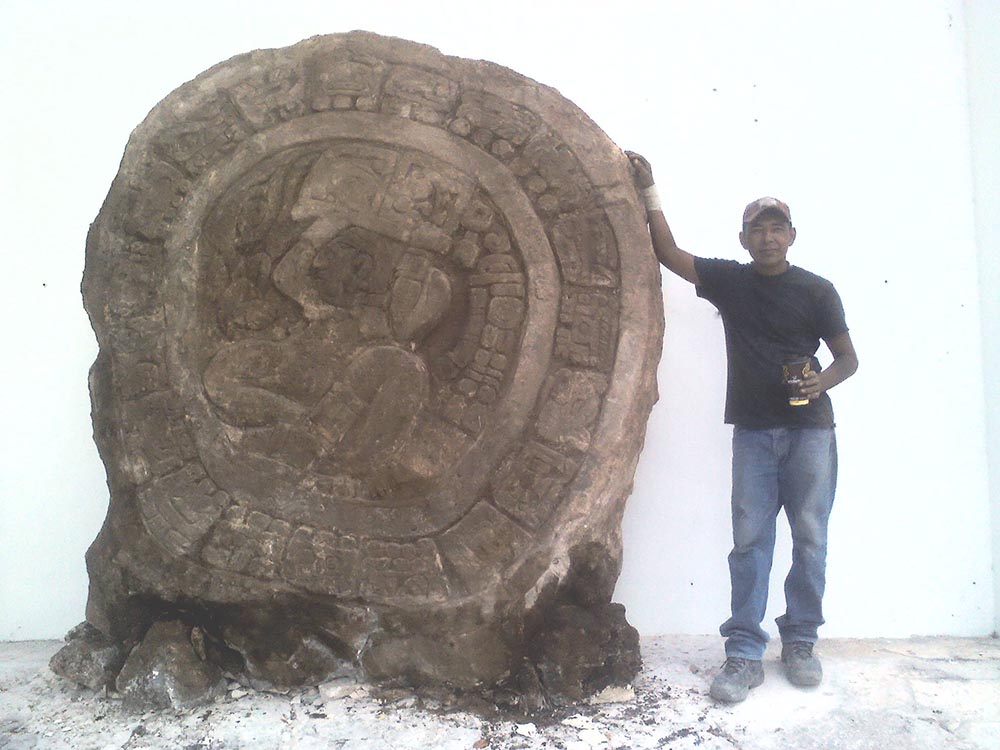 Carlos Pacheco Polanco was born in Pisté, Yucatán. A direct descendant of the Maya, Carlos has tried to keep the Mayan culture alive by making limestone and slab sculptures, as well as of stucco in bas- and haut-relief, and he also does restorations. To increase the Cultural Heritage of the Island, he has donated some of his sculptures to the Museum of the Island of Cozumel, the DIF, the Planetarium and Plaza del Sol, and thus keep the Mayan heritage alive. He has participated in Craft Competitions winning several awards as well as several municipal and state awards, including Craftsman of the Year, holding many Diplomas and Recognitions. For those who are interested in his work, you can contact him calling 987 108 5221 or at Mayan Bee ranch on kilometer 10 on the Intersecting Road.
Carlos writes:
This pandemic has truly and greatly affected us since it has not only limited me and my family in the most essential aspects of our livelihood; I mean work and consequently have food, because without work and without income there is no way to bring food to the family.
It has been A WORLDWIDE UNPLEASANT EXPERIENCE, DIRE FOR THOSE OF US WHO LIVE ON A DAY-TO-DAY BASIS, for the poorest people it is even more gloomy and painful as their needs have increased and, therefore, their pain and desperation. For me, it has been difficult and despairing as my income dropped completely in these 10 months, thanks to clients who requested some work, I was able to save some money, even if only to have a little respite. I received some groceries which helped although my current situation is still very difficult  I do not lose faith in God. I have hope that this pandemic will soon be over in order to start again from scratch. This pandemic has served us a lot as many families have united and we have seen who our true friends are. Those of us who believe, have come closer to God, because by believing in God and in His Beloved Son and in the Divine Spirit of God He has granted us the protection of His Angels and we still enjoy good health.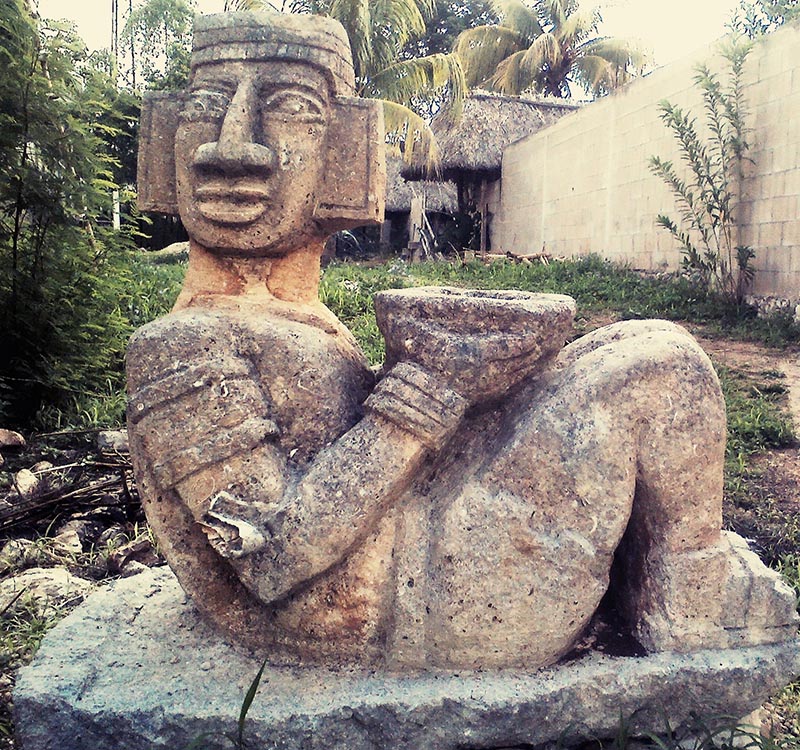 The loss of many human beings, relatives and friends must be regretted; many of them were highly appreciated and loved. We should take advantage of this pandemic to look for other options of work, life, coexistence with our neighbors and friends, and strengthen our families. I wish this pandemic to end now; that we can go back to work and carry out our projects to improve our economy as families, as a society. I wish that this Christmas, love and peace reign in all homes so that hearts may enjoy happiness. May hatred, resentment, envy, ambition and greed disappear so that we can live in peace with ourselves and with our fellow men. May people come closer to God; may they open their hearts so Divine Blessings reach all homes, and may rich people soften their hearts and pockets to give some of the wealth they have as there are many poor people in our Island as well as in the world. May God bless you all always, as well as all your families.
Indeed, this pandemic has greatly affected all households in the State of Quintana Roo as well as others who live mostly from tourism. The dependence on cruise ships and the lack of tourism in general, has greatly affected the Island of Cozumel and other surrounding municipalities. That is why now more than ever we must be more united than ever, seek and carry out other projects that will allow us to have other options and attractions to offer visiting tourists.
Artistas e Cozumel afectados por la pandemia: Carlos Pacheco Polanco. Una serie de Greg Dietrich, propietario de Galería Azul
El mundo tal y como lo conocemos cambio en Marzo 2020. Al igual que sucedió con muchas otras labores, los resultados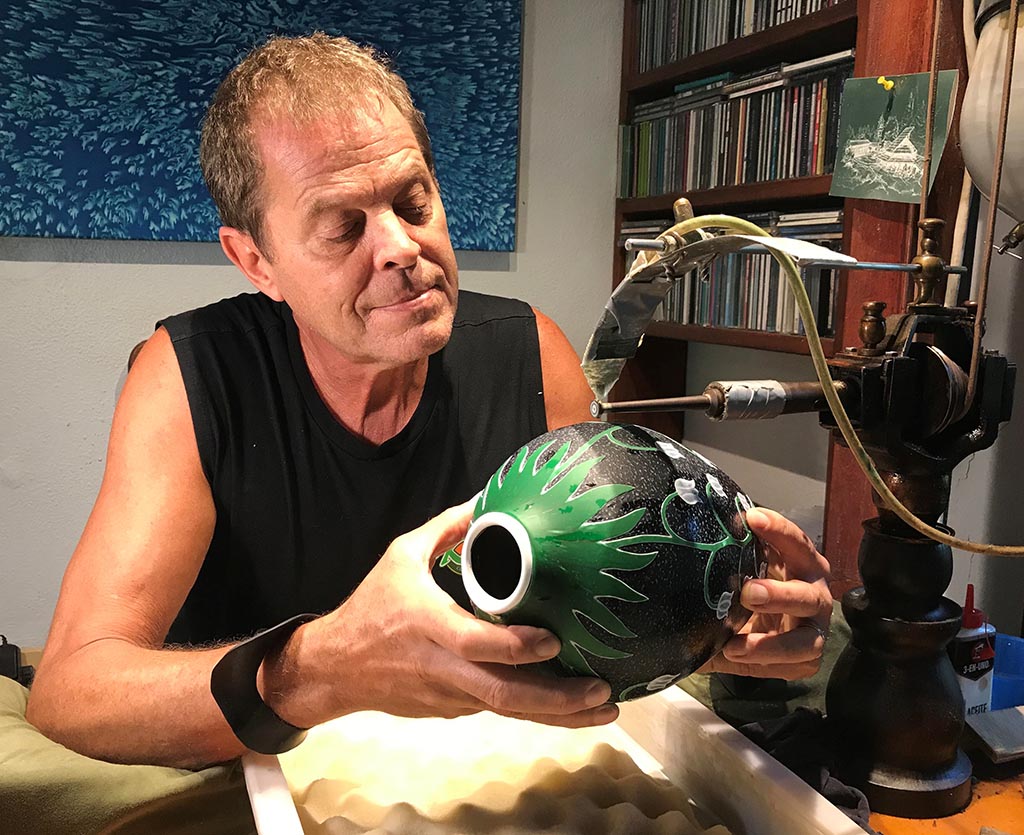 fueron económicamente devastadores para los artistas. Pedí a los artistas que escribieran algo sobre cómo han enfrentado la crisis, y que compartieran algunas de las fotografías de sus nuevas obras. Durante los próximos dos meses, compartirán sus historias con ustedes, una a la vez. Si está considerando adquirir alguna pieza de arte de algún artista, ahora es el mejor momento para hacerlo
Espero que disfruten las historias.
Greg Dietrich- Propietario – Galeria Azul
Sobre el Carlos Pacheco Polanco:
Carlos Pacheco Polanco, originario de Pisté, Yucatán. Descendente directo de los Mayas, ha tratado de mantener viva la Cultura Maya realizando esculturas en piedra caliza y laja, así como también en estucado en bajo y alto relieve, así también realiza restauraciones. Ha Donado algunas de sus Esculturas al Museo de la Isla de Cozumel, al DIF, en el Planetario y Plaza del Sol para que crezca el Acervo Cultural en la isla de Cozumel y mantener viva la herencia Maya. Ha participado en Concursos Artesanales ganando diversos Premios e incluso Galardones Municipales y Estatales, así como el Artesano del Año, con lo que cuenta con muchos Diplomas y Reconocimientos. Para los interesados que quieran algún trabajo lo pueden contactar al CEL 987 108 5221 o en el Rancho Mayan Bee que se encuentra en el kilómetro 10 en la carretera Transversal.
Carlos escribe:
Efectivamente está pandemia nos afectó en gran magnitud ya que no solo a mí y a mi familia nos limitó en lo más esencial para subsistir, me refiero al trabajo y por consecuencia, los alimentos, ya que sin trabajo y sin Ingresos no hay como llevar de comer a la familia.
Es una EXPERIENCIA NON GRATA A NIVEL MUNDIAL, DESESPERANTE PARA LOS QUE VIVIMOS AL DIA, para la gente más humilde y pobre es aún más triste y doloroso ya que acrecentó más sus múltiples necesidades y por ende, su dolor y desesperación. Para mí es algo difícil y desesperante ya que mis ingresos bajaron totalmente ya que, en estos 10 meses, gracias a unos clientes que me pidieron algún trabajo es como pude tener algún ingreso, aunque sea solo para medio respirar, la ayuda que recibí con algunas despensas en algo me ayudó, aunque mi situación actual es aún muy difícil, no pierdo la Fe en Dios, guardo la esperanza de que esta pandemia termine pronto para volver a empezar de cero. Esta pandemia nos ha servido mucho ya que nos ha unido a muchas familias y ver quiénes son nuestros verdaderos amigos, nos ha acercado más a Dios a quienes creemos en Él, pues al creer en Dios y en su hijo Amado y en el Espíritu Divino de Dios nos ha concedido la protección de sus Ángeles y aún gozamos de buena salud.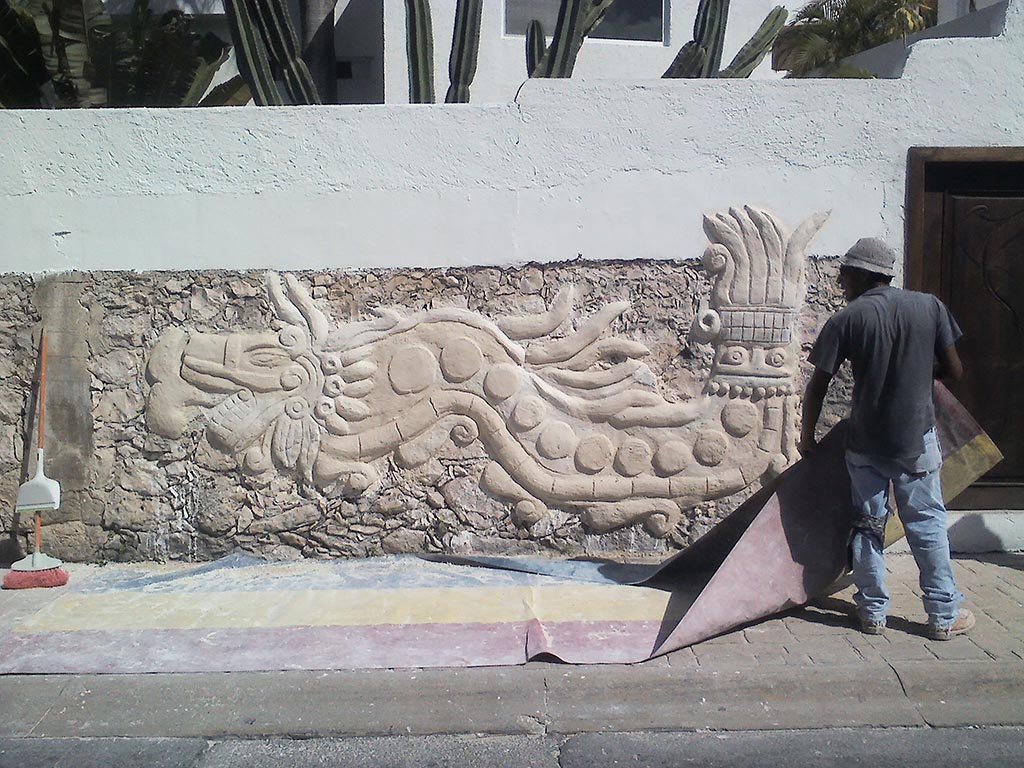 Es de lamentar la pérdida de muchos seres humanos, familiares y amigos, muchos de ellos, muy apreciados y queridos. Esta pandemia la debiéramos de aprovechar para buscar otras opciones de trabajo, de vida, de convivencia con nuestros vecinos y amigos, fortalecer las familias. Deseo que esta pandemia acabe ya, que podamos volver a trabajar y llevar a cabo nuestros proyectos para mejorar nuestra economía como familias, como sociedad. Deseo que esta Navidad, el amor y la paz reinen en todos los hogares para que los corazones gocen de felicidad. Que los odios, rencores, envidias, la ambición y la avaricia desaparezcan para poder vivir en paz con nosotros mismos y con nuestros semejantes, que la gente se acerque más a Dios, que abran sus corazones para que las Bendiciones Divinas lleguen a todos los hogares y que si la gente rica pueda ablandar sus corazones y sus bolsillos para dar algo de lo mucho que tienen ya que hay muchos pobres en nuestra isla, así como en el mundo. Que Dios les bendiga siempre a todos, así como a todas sus familias.
Efectivamente, esta pandemia afectó mucho a todos los hogares en el estado de Quintana Roo y otros que en su mayoría viven del turismo, nosotros mismos que confiábamos de los cruceros y la falta del turismo en general ha afectado grandemente a la Isla de Cozumel y otros municipios circunvecinos. Por eso ahora más que nunca debemos estar más unidos que nunca, buscar y realizar otros proyectos que nos permitan tener otras opciones y atractivos para ofrecer al turismo que nos visite.

Latest posts by Greg Dietrich
(see all)