Cozumel Weekly News in Photos
by Karina Carrion

COZUMEL, April. – The 2021 electoral campaigns are taking place in Cozumel just like in the rest of the State of Quintana Roo. The process is for the election of members for the 11 city councils as well as federal congress representatives for Quintana Roo.
This will be the second week since the campaigns began. Within this period every candidate to the seat of mayor has been submitting work proposals so citizens may choose which candidate they want to represent them for the next three years as Cozumel's mayor.
The municipality of Cozumel has been known for its passion in three activities: "Carnaval", the traditional feast of El Cedral as well as the elections, which even paralyzes or lessens relevance to other issues during election times.
These past two weeks of campaigns, meetings, conferences, caravan parades and walks have been held where each candidate has showcased creativity and political grounds on the proposed government course.
Dur to the health restrictions, some candidates have opted to make visits to stall holders at the local farmer's market, such as Ariadne Santín Coral who served as councilwomen in Perla Tun Pech's administration.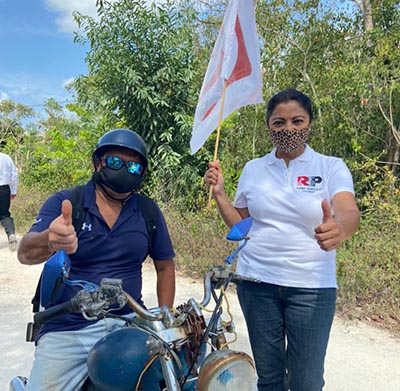 The Fuerza por México (FxM; Force for Mexico) party is led by Rubí Guadalupe Pacheco Gamboa, currently on leave from the Cozumel city council given she was councilwoman for the current administrator. The candidate for the mayor's office has visited different neighborhoods in the Island sharing her proposals.
Gabriela Angulo Sauri, candidate for Redes Sociales Progresistas (RSP; Progressive Social Networks) has walked from one house to the next presenting her proposals for better education and safety for the people in the Island.
Likewise, Juana Alonso Marrufo, candidate for Juntos Haremos Historia (We Will Make History Together) of the Movimiento Regeneración Nacional (MORENA; National Regeneration Movement), Partido Ecologista de México (PVEM; Mexico's Green Ecologist Party) and Partido del Trabajo (PT; Labor Party), began her activities walking along Cozumel's waterfront avenue where she greeted cab drivers and storekeepers in the City's first blocks, observing the distance as well as health protocols. She later walked in popular neighborhoods, laying down her government proposals: a more efficient government, social development, economic development, environmental development, and equality.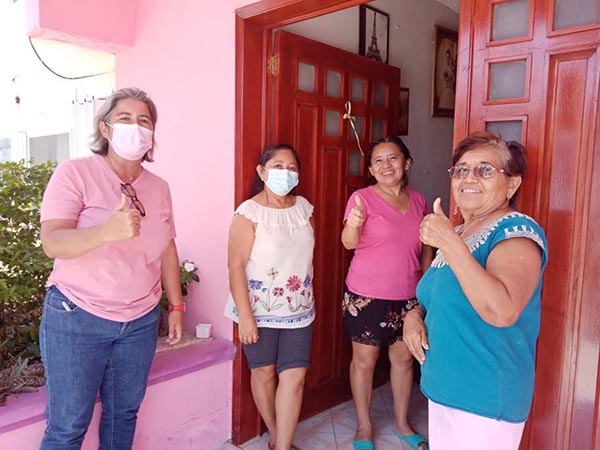 Pedro Joaquín Delbouis, of the political coalition "Va por México" (This is for Mexico) of the Partido Revolucionario Institucional (PRI; Institutional Revolutionary Party), the Partido Accion Nacional (PAN; National Action Party) and Partido de la Revolución Democrática (PRD; Democratic Revolution party), has had one of the most innovative campaigns because of the constant virtual broadcasting of the campaign's actions.
Worth to mention is that this candidate is seeking reelection for Cozumel's mayor's office, as he is currently on leave to visit voters to whom he has been presenting the grounds to continue consolidating Cozumel through economic reactivation; wellbeing and safety; development for all and social government, thus enabling him to give continuity to his current administration.
Another local candidate is Francisco Javier Aguilar Sierra leading Movimiento Ciudadano party, assuring he seeks a true change in the community by having people of the community integrating his staff.
The seventh and last candidate for the mayor's office is Carlos Enrique Canto Martín of Partido Encuentro Solidario (PES). Although he made a pause in his campaign due to an accident while engaged on sports activities bicycling, which -for the time being- will prevent him from walking, he expressed he will look for mechanisms by which his political proposals will reach citizens, hoping votes will be in his favor.
It must be noted that the people in the Island will have until June 6th to vote on who will be their mayor.
COLLAGE INFORMATIVO
Por Karina Carrión
COZUMEL, ABRIL DEL 2021.- En Cozumel, así como en el resto del Estado de Quintana Roo, se está llevando a cabo el proceso electoral 2021en el cual se deberán de elegir a los miembros de los 11 Ayuntamientos, así como a los diputados federales por Quintana Roo.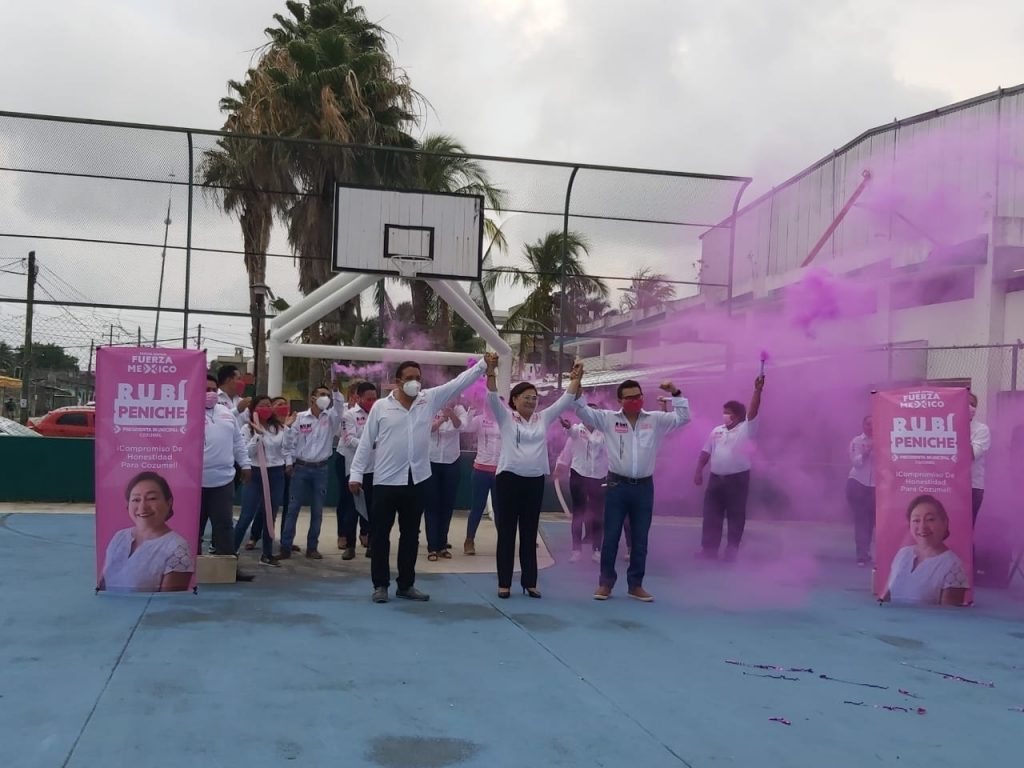 Es por ello que se está contabilizando la segunda semana desde que iniciaron las campañas electorales, periodo en el que cada uno de los y las aspirantes a la silla presidencial, han estado presentando sus propuestas de trabajo a la ciudadanía para que éstos puedan definir por qué candidato emitirán su voto para que los represente en el siguiente trienio al frente de la alcaldía cozumeleña.
El municipio de Cozumel se ha distinguido por su apasionamiento por tres actividades: las fiestas del Carnaval, las tradiciones de El Cedral, así como las elecciones, lo que incluso paraliza o resta relevancia de otros temas en tiempos electorales.
En estas dos semanas que han transcurrido de campaña se han realizado reuniones, conferencias, caravanas y caminatas, en la que cada uno de los candidatos ha demostrado su creatividad y bases políticas para la formulación de cada eje de gobierno propuesto.
Debido a las restricciones sanitarias, algunos aspirantes han optado por realizar actividades como visitas a locatarios del mercado municipal como el caso de Ariadne Santín Coral, candidata Independiente para la presidencia en Cozumel, quien fungió como regidora en la administración de Perla Tun Pech.
El partido Fuerza por México (FxM) es abanderado por Rubí Guadalupe Pacheco Gamboa, quien actualmente pidió licencia en el Ayuntamiento de Cozumel, debido a que fungía como regidora de la administración actual. La candidata a la presidencia ha visitado las diferentes colonias de la isla para llevar sus propuestas.
Gabriela Angulo Sauri, candidata por el partido Redes Sociales Progresista (RSP), ha caminado de casa en casa presentando sus propuestas por una mejor educación y seguridad para los isleños.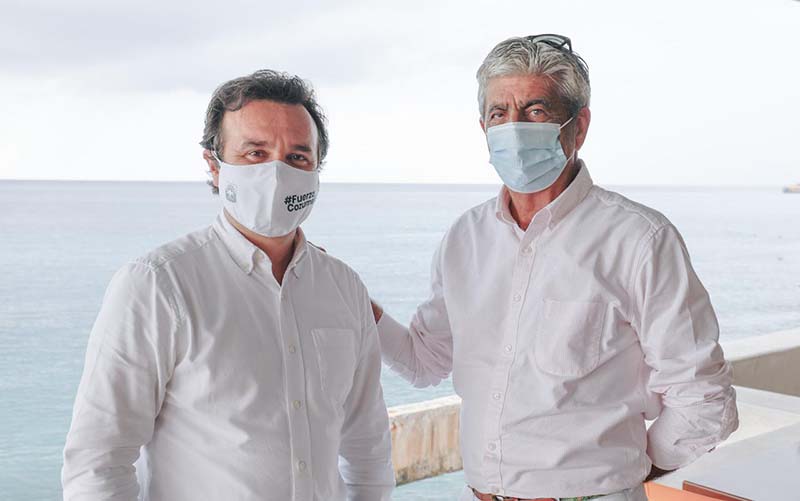 De igual manera Juana Alonso Marrufo, candidata de la coalición "Juntos Haremos Historia" de la alianza del partido del Movimiento Regeneración Nacional (MORENA), Partido Verde Ecologista de México (PVEM) y del Partido del Trabajo (PT), inició sus actividades con una caminata por el malecón de Cozumel donde saludó a taxistas y comerciantes del primer cuadro de la ciudad, manteniendo tanto la distancia como los protocolos sanitarios. Posteriormente ha estado caminando en las colonias populares donde ha presentado el tema de sus ejes de gobierno apostándole a: un Gobierno Eficiente, el Desarrollo Social, el Desarrollo Económico, el Desarrollo Ambiental y la Igualdad.
Pedro Joaquín Delbouis, de la coalición "Va por México", del Partido Revolucionario Institucional (PRI), del Partido Acción Nacional (PAN), y del Partido de la Revolución Democrática (PRD), ha sido de los más innovadores con su campaña en la que diariamente están bombardeando en modo virtual las acciones de su campaña.
Cabe hacer mención que el candidato está buscando la reelección de la presidencia municipal por Cozumel, toda vez que actualmente está en licencia para poder visitar a los votantes a quienes les está exponiendo cuatro ejes rectores de su plan para seguir consolidando a Cozumel a través de éstos: Reactivación Económica; Bienestar y Seguridad; Desarrollo para Todos y Gobierno Social, invitando así a permitirle la continuidad de la administración actual.
Otro de los candidatos en la localidad es Francisco Javier Aguilar Sierra, quien encabeza el partido del Movimiento Ciudadano, por lo que aseguró que busca poder ofrecer un cambio verdadero a la comunidad al ser gente del pueblo la que integre su planilla.
El séptimo y último candidato a la presidencia municipal es Carlos Enrique Canto Martín, del Partido Encuentro Solidario (PES), aunque este último pausó su campaña electoral por un accidente que sufrió mientras realizaba las actividades deportivas en bicicleta, lo que le impedirá por el momento realizar caminatas, pero aseguró que buscará los mecanismos para poder llevar sus propuestas políticas a la ciudadanía en espera de verse favorecido con el voto.
Es de mencionarse que los isleños tendrán hasta el seis de junio próximo para definir quién será su gobernante.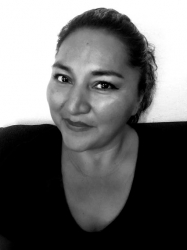 Latest posts by Kary Carrión
(see all)