Cozumel Parks Holiday Hours 2021
All FPMC Locations Open On Sundays For 2021 Holiday Season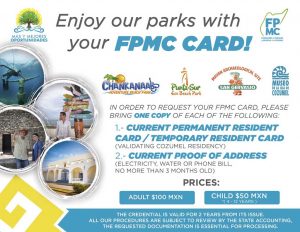 For the 2021 holiday season, all Foundation of Parks and Museums of Cozumel (FPMC) facilities will be open on Sundays.  December 26  and January 02 island residents and visitors alike can enjoy Punta Sur Eco Park and  Chankanaab Natural Park.  Also included is San Gervasio archeological site, as well as the recently remodeled downtown "Museo de la Isla."
Representatives from the FPCM stressed the importance of allowing families additional opportunities to enjoy Cozumel's natural resources, and historically significant areas during this holiday period.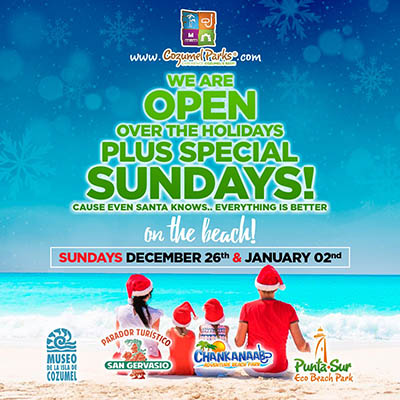 The FPMC has two permanent discount programs:  one is  for all residents of Cozumel where residents obtain a credential that allows free access to the parks, at a cost of only $100 pesos.  The card is valid for 2 years.
The other discount program is the "Peninsular Plan"  while the residents of the states of Campeche, Yucatan and of course the rest of Quintana Roo, are offered special discounted prices.
Todas las instalaciones de la FPMC abrirán los días domingo durante temporada navideña 2021
Para la temporada navideña 2021, todas las instalaciones de la Fundación de Parques y Museos de Cozumel (FPMC) estarán abiertas los días domingo.  El 26 de diciembre y el 02 de enero los habitantes y visitantes de la Isla podrán disfrutar del Ecoparque Punta Sur y del Parque Natural Chankanaab, incluyendo la zona arqueológica de San Gervasio, así como el recién remodelado Museo de la Isla.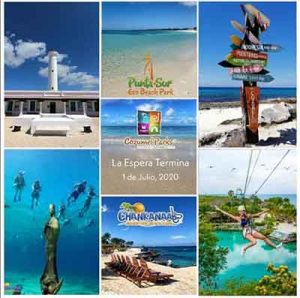 Representantes de la FPCM destacaron la importancia de permitir que durante este período de vacaciones las familias tengan una oportunidad adicional para disfrutar de los recursos naturales de Cozumel y las áreas históricamente importantes.
La FPMC cuenta con dos programas permanentes de descuentos: uno es para todos los habitantes de Cozumel donde, a través de una credencial, se les permite acceso libre a los parques por sólo $100 pesos.  La tarjeta es válida por 2 años.
El otro programa de descuentos es el "Plan Peninsular", donde los habitantes de Campeche, Yucatán y, por supuesto, el resto de Quintana Roo, cuentan con precios especiales de descuento.
Latest posts by Laura Wilkinson
(see all)