Cozumel Water
Cozumel Island's Water Supply Augmentation Project Nearly Completed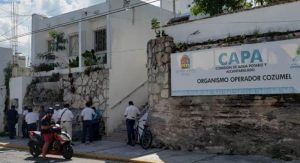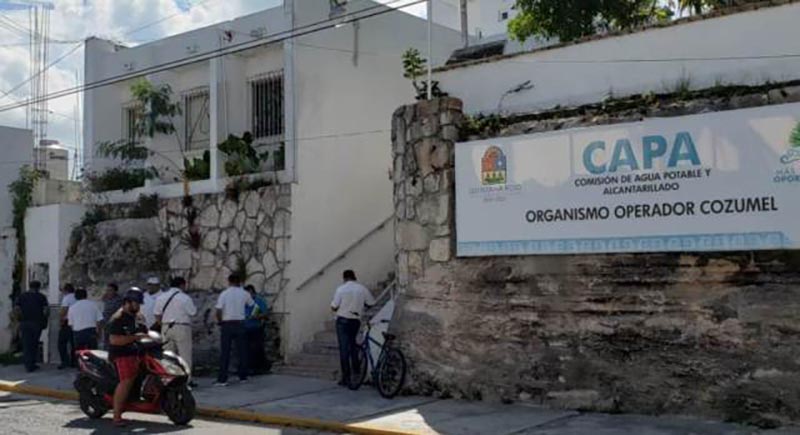 Due to a growing population of the island Cozumel has always had a bit of an infrastructure issue.  Recently officials from CAPA, announced that the new water tank project was over 75% complete, which will provide the island's 100,000 residents with not only more water consistently, but perhaps even more water pressure.
A new pump station, Base 4, is nearly ready to be added to the island's water system.   The 1,000 cubic meter capacity tank is being constructed in a joint project by the state government and the Potable Water and Sewerage Commission (CAPA).
The cost of this new pump project is $26.9 million pesos, with  funding contributed by the State and Federal governments through the Drinking Water, Drainage and Sanitation Program (Proagua 2021) of the National Water Commission (Conagua).
The new Base 4 station and will also consist of special facilities including a pump house, mechanical and electromechanical equipment, suction and discharge plumbing, automation, control and interconnections for the operation and start-up of the tank.
Está por concluir el proyecto de ampliación para el suministro de agua de la Isla de Cozumel
En virtud de la creciente población en la Isla, Cozumel siempre ha tenido un poco de problemas en cuanto a la infraestructura. En fechas
recientes, funcionarios de CAPA informaron que se ha concluido 75% del proyecto del nuevo tanque de agua. Esto dotará a los 100,000 habitantes de la Isla no sólo de más agua en forma constante, sino que quizás incluso habrá mayor presión.
Base 4, la nueva estación de bombeo está casi lista para ser añadida al sistema de agua de la Isla. La construcción del depósito con una capacidad de 1,000 metros cúbicos es un proyecto conjunto del gobierno estatal y la Comisión de Agua potable y Alcantarillado (CAPA).
El financiamiento de este nuevo proyecto de bombeo de $26.9 millones de pesos fue aportado por los gobiernos federal y estatal a través del Programa de Agua Potable, Drenaje y Saneamiento de Agua (Proagua 2021) de la Comisión Nacional de Agua (Conagua).
La nueva estación Base 4 también contará con instalaciones especiales que incluyen una caseta de bombeo, equipo mecánico y electromecánico, tubería de succión y descarga, automatización, control e interconexiones para la operación y puesta en marcha del tanque.
Latest posts by Laura Wilkinson
(see all)