New Cozumel Island Trash Collection Schedule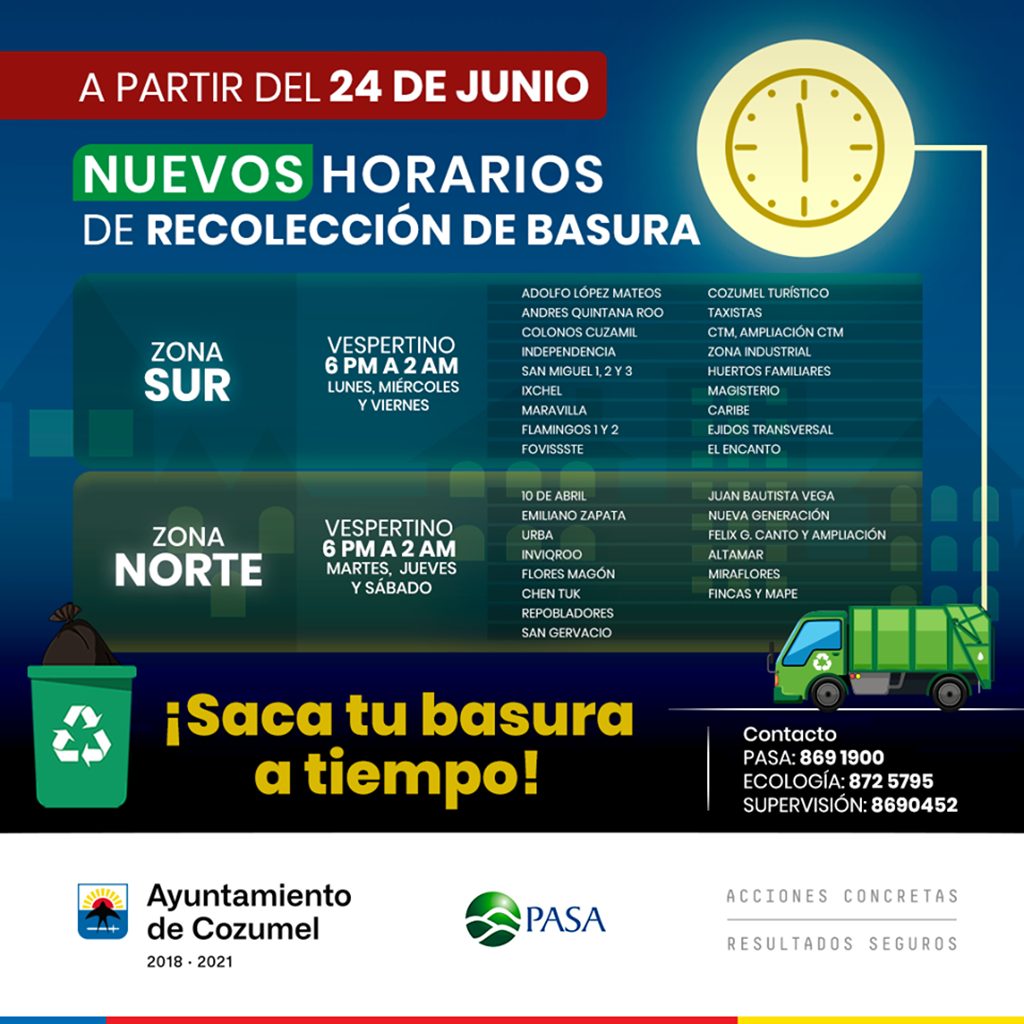 Starting June 24, Cozumel Island residents will have a new trash collection schedule. The Cozumel municipality will be collecting trash 6 times a week during the hours of 6 pm – 2 am. On Monday, Wednesday and Friday, the "colonias" in the southern zone will have trash collection, and on Tuesday, Thursday and Saturday, the northern zone "colonias" will have their chance.
Wondering when your turn will be? Please check out this handy graphic from the Cozumel municipality. One quick item of note, for residents in "Centro" their refuse collection will not change.
Nuevo programa de recoja de basura en la Isla de Cozumel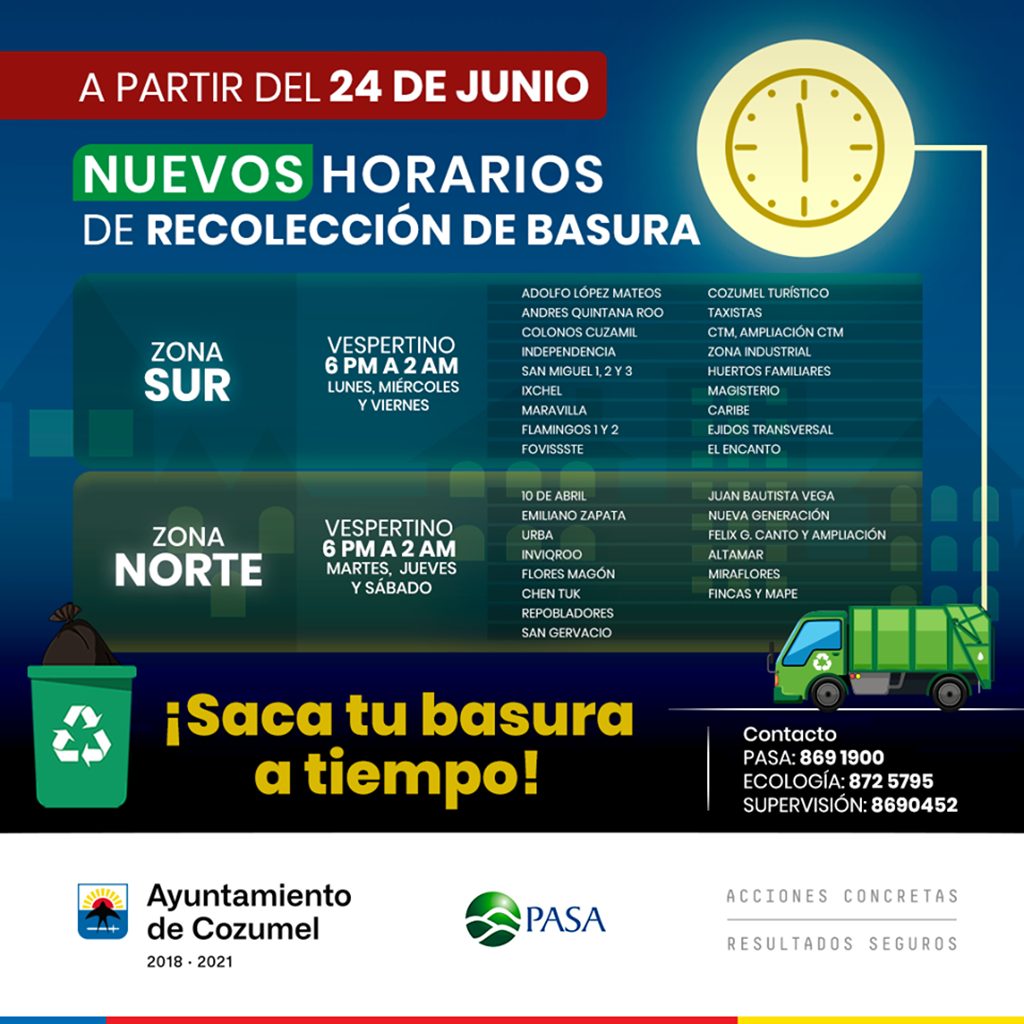 A partir del 24 de junio se aplicará un nuevo programa de recoja de basura para Cozumel. El municipio de Cozumel pasará por la basura 6 ocasiones en el transcurso de la semana entre las 6 pm y 2 am. El programa se aplicará a las colonias de la zona sur los lunes, miércoles y viernes; y, los martes, jueves y sábado a las colonias de la zona norte.
¿Se pregunta qué día le corresponde? Por favor eche un vistazo a esta práctica imagen elaborada por el municipio de Cozumel. Cabe señalar rápidamente que la recoja de basura para los habitantes del Centro no cambiará.
Latest posts by Laura Wilkinson
(see all)