Cozumel News Photos Karina Carrion
Cozumel Weekly News in Photos:
Moderna for Education
by Karina Carrion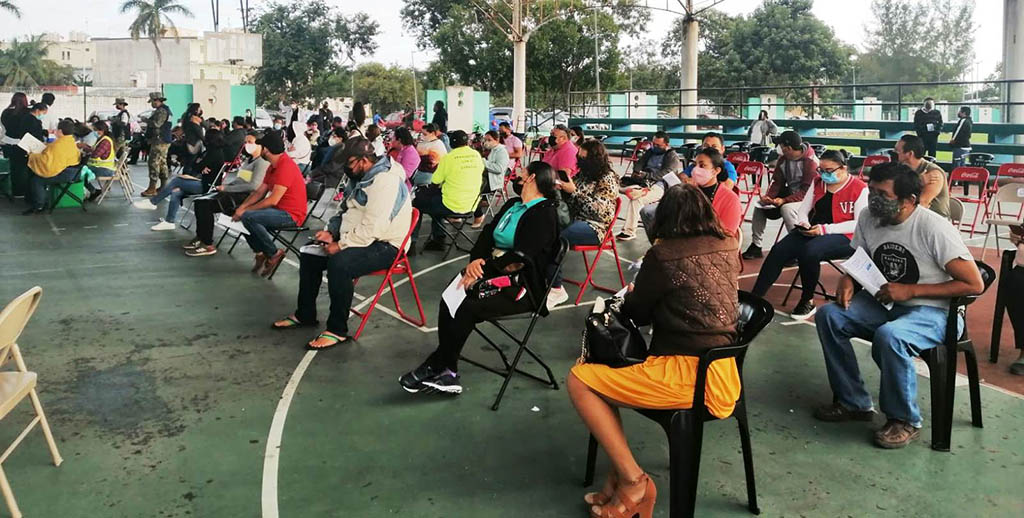 COZUMEL, JANUARY. – One thousand 232 citizens including teachers and school support staff in Cozumel, received a "Moderna" booster, hence reaching the vaccination goal of 1,050 workers of the National Union of Education Workers (SNTE).
It may be recalled that in May 2021 the teachers received their first dose of "Cansino Bio"; and by mid-January they received the "Moderna" booster dose, and the participation was similar to last year's which included instructors from the municipal National Defense Ministry (SEDENA) Diving Sub-center (Sedena)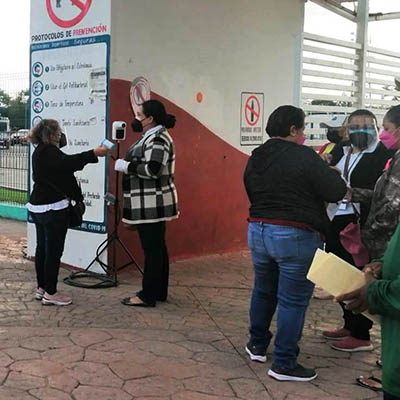 Miguel Ángel Medina Cortazar, Vaccination Coordinator explained that a batch of 1,700 "Moderna" jabs were received at the headquarters and applied in a single day. However, they were only able to apply 1,232 doses, with a difference of 468 vaccines as it been considered that said number would not come due to different reasons, highlighting that several hundred are senior adults who already had their booster jabs or, in other cases, others are waiting for their age range vaccines.
In this regard, Edgar Reyes Loría, Union Coordinator of Organización 5, Sección 25, explained that teachers had been called to enroll through the Ministry of Education of Quintana Roo (SEQ) platform. They were asked to arrive in groups of 80 people at a time, this allowed expediting the organized event on Monday.
When questioned about teachers who tested positive for Covid-19 in the current period, he said that the Ministry of Health assured the application of the vaccine in accordance with the age range, taking into consideration that this is a booster, since in Cozumel there is a basic register under the concept 58 that ranges between 900 to 1050 public education workers, therefore he considered that it was possible to reach that number in the municipality.
COLLAGE INFORMATIVO
Moderna para Educacion
Por Karina Carrión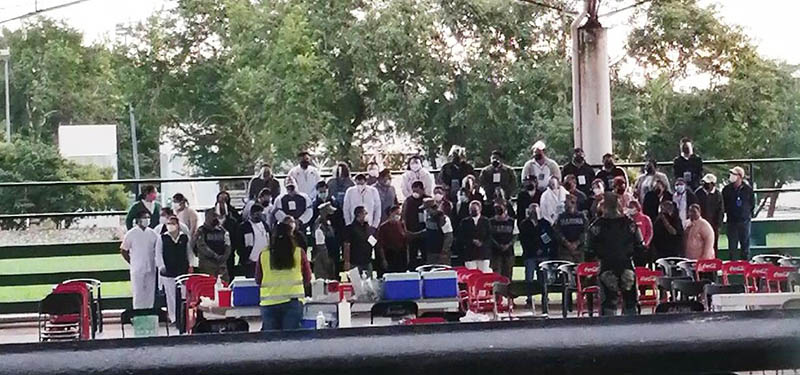 COZUMEL, ENERO.- Mil 232 ciudadanos entre docentes y personal de apoyo educativo en Cozumel, recibieron la dosis de refuerzo de la farmacéutica "Moderna", logrando alcanzarse la meta de mil 50 trabajadores del Sindicato Nacional de Trabajadores para la Educación (SNTE) en la localidad.  
Como se recordará, en mayo del 2021 los docentes recibieron su primera dosis  de la farmacéutica "Cansino Bio", siendo la segunda quincena de enero cuando se asignó la dosis de refuerzo con la farmacéutica "Moderna", con la cual, la participación se mantuvo similar a la del año pasado, incluyéndose instructores del Subcentro de Buceo de la Secretaría de la Defensa Nacional (Sedena) en el municipio.  
Así lo explicó Miguel Ángel Medina Cortazar, Coordinador de Vacunación en la sede para la cual se gestionó un lote de mil 700 dosis de la farmacéutica "Moderna" para aplicar en un solo día; sin embargo solo se lograron aplicar mil 232 dosis, quedando una diferencia de 468 vacunas, mismo número que se consideraba, no se presentaría por diversos motivos entre los que se destacó, varios centenares son adultos de edad avanzada y ya recibieron su vacuna de refuerzo o en otros casos, esperarán el rango de su edad para que sean vacunados.  
Al respecto, Edgar Reyes Loría, Coordinador Sindical de la Organización 5, Sección 25,  explicó que se fueron convocando a los docentes para realizar el registro a la plataforma de la Secretaría de Educación en Quintana Roo (SEQ), para luego irlos convocando a asistir en grupos de 80 personas por cada determinado tiempo, lo que permitió la agilización y organización de la jornada efectuada este lunes en Cozumel.  
Al cuestionarle sobre los docentes que dieron positivo a Covid-19 en el periodo actual, dijo que se garantizó a través de la Secretaría de Salud, la aplicación de su vacuna para cuando corresponda el rango de edad, considerando que la vacuna es de refuerzo, toda vez que en el caso de Cozumel, se cuenta con un padrón de base bajo concepto 58 que oscila entre los 900 a mil 50 servidores públicos de la educación, por lo que consideró, se logró alcanzar dicho número correspondiente al municipio.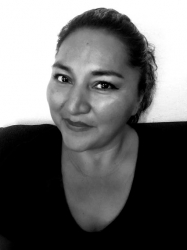 Latest posts by Kary Carrión
(see all)