Cozumel Parks Open on Sundays During April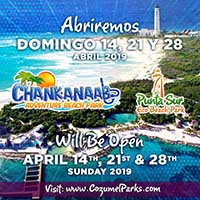 .

The Foundation of Parks and Museums of Cozumel (FPMC) recently announced that during the month of April both Chankanaab National Park and Punta Sur Eco-Park will be open to the public on Sundays. Meaning that everyone can enjoy the parks on April 14, 21 and 28th.

Generally speaking, regular park hours are Monday to Saturday from 8 am to 4 pm, however, during the Easter holiday period the FPMC expands activities to include Sunday, so that vacationers, island residents and families can all enjoy the natural wonders of Cozumel.

Please also keep in mind that the Plan Peninsular – in which residents of the States of Quintana Roo, Yucatan and Campeche are offered special discounted prices – will also be in effect. Residents of these areas need only to present their INE cards and they will pay a discounted rate of $236 pesos ($136 children) to enter Chankanaab Park and $186 pesos ($136 children) for Punta Sur.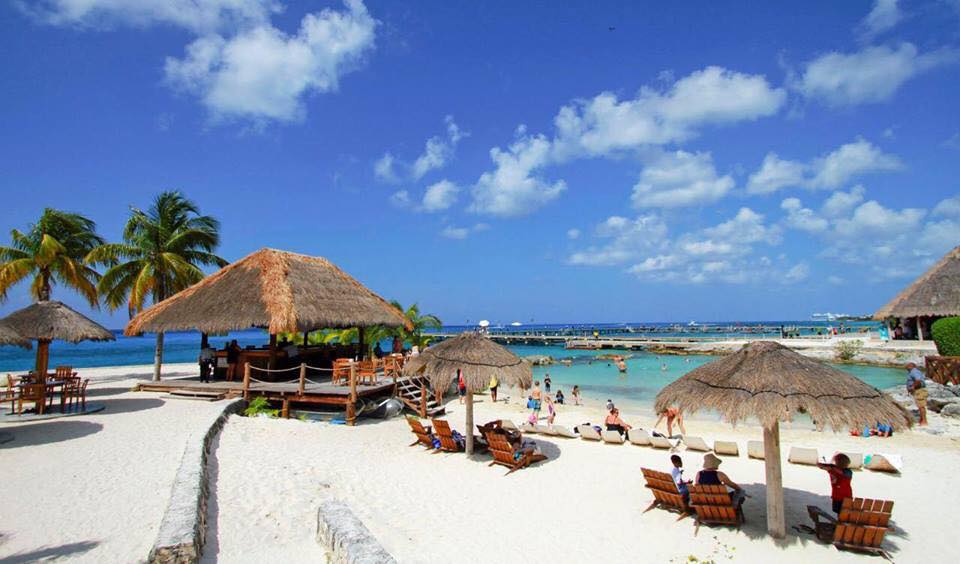 Island residents with an official Parks card can enter either facility free of charge.  The credential allows free access to the parks, and costs only $100 pesos.  The card is valid for 2 years.
Los parques de Cozumel estarán abiertos los días domingo de abril
En fechas recientes la Fundación de Parques y Museos de Cozumel (FPMC) anunció que durante el mes de Abril tanto el Parque Nacional Chankanaab como el Ecoparque Punta Sur permanecerán abiertos al público los días domingo. Ello significa que todos pueden disfrutar los parques los días 14, 21 y 18 de abril.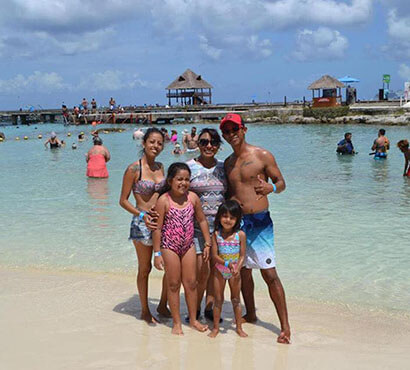 En términos generales, las horas normales de servicio del parque son lunes a sábado de 8 am a 4 p,. Sin embargo, durante el periodo de vacaciones de Pascua, la FPMC amplía sus actividades incluyendo el domingo de manera que los vacacionistas, los habitantes de la Isla y las familias puedan disfrutar las maravillas naturales de Cozumel.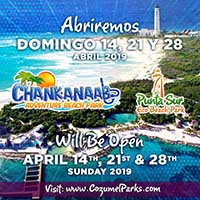 Por favor tomen en cuenta que estará vigente el Plan Peninsular ofreciendo descuentos especiales a los habitantes de los Estados de Quintana Roo, de Yucatán y de Campeche. Los residentes de esas zonas sólo necesitan presentar sus credenciales del INE y pagarán el precio con descuento de $236 pesos ($136, niño) para entrar al Parque de Chankanaab y $186 pesos ($136, niños) para el acceso a Punta Sur.
Quienes viven en la Isla pueden ingresar a cualquier de los Parques sin costo alguno. La credencial, que tiene un costo de $100 pesos, permite la entrada libre a los Parques. La credencial tiene una validez de 2 años.
Latest posts by Laura Wilkinson
(see all)