Upcoming Cozumel Blood Drive at Costamed Cozumel
Upcoming Cozumel Blood Drive at Costamed Cozumel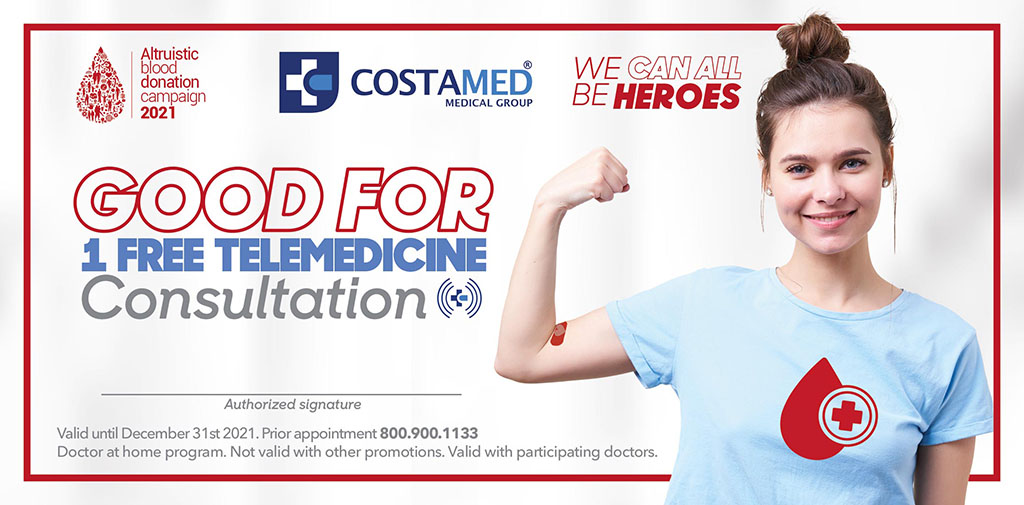 Costamed is pleased to announce their upcoming blood donation drive! The blood drive will be held on site at Costamed Hospital, Cozumel Mexico in collaboration with the Ministry of Health of Quintana Roo (SESA).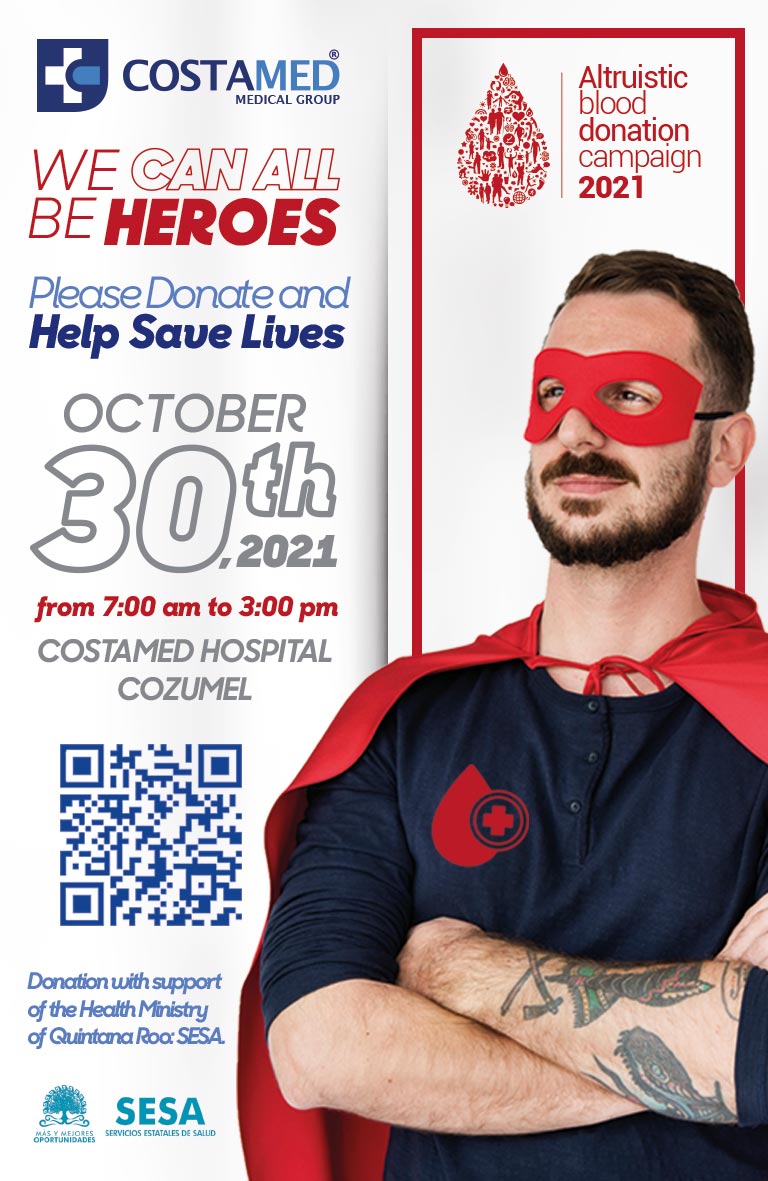 There are many benefits to becoming a blood donor.
Number 1: Sharing life & even possibly saving a life
Number 2: Having priority access to SESA blood banks throughout the Quintana Roo State!
Number 3: Costamed is so determined that this blood drive is a resounding success they're offering give aways and a free consultation via telemedicine (Medico en tu hogar) for every donor.
Number 4: Boost overall blood bank availability for all public and private hospitals.
Save the date: Oct 30, 2021
You can choose to come between 7am – 11am  & 11am – 3pm.
The guidelines to donate are on the electronic flyers attached to this announcement. An easy way to register in advance is by scanning the QR code. We look forward to your participation!
For more information you can email: donacion@costamed.com.mx
Próxima campaña de donación de sangre en Costamed Cozumel
Costamed se complace en anunciar su próxima campaña de donación de sangre. La campaña se realizará en e hospital Costamed de Cozumel, México en colaboración con la Secretaría de Salud de Quintana Roo (SESA).
Hay muchos beneficios al convertirse en donador de sangre.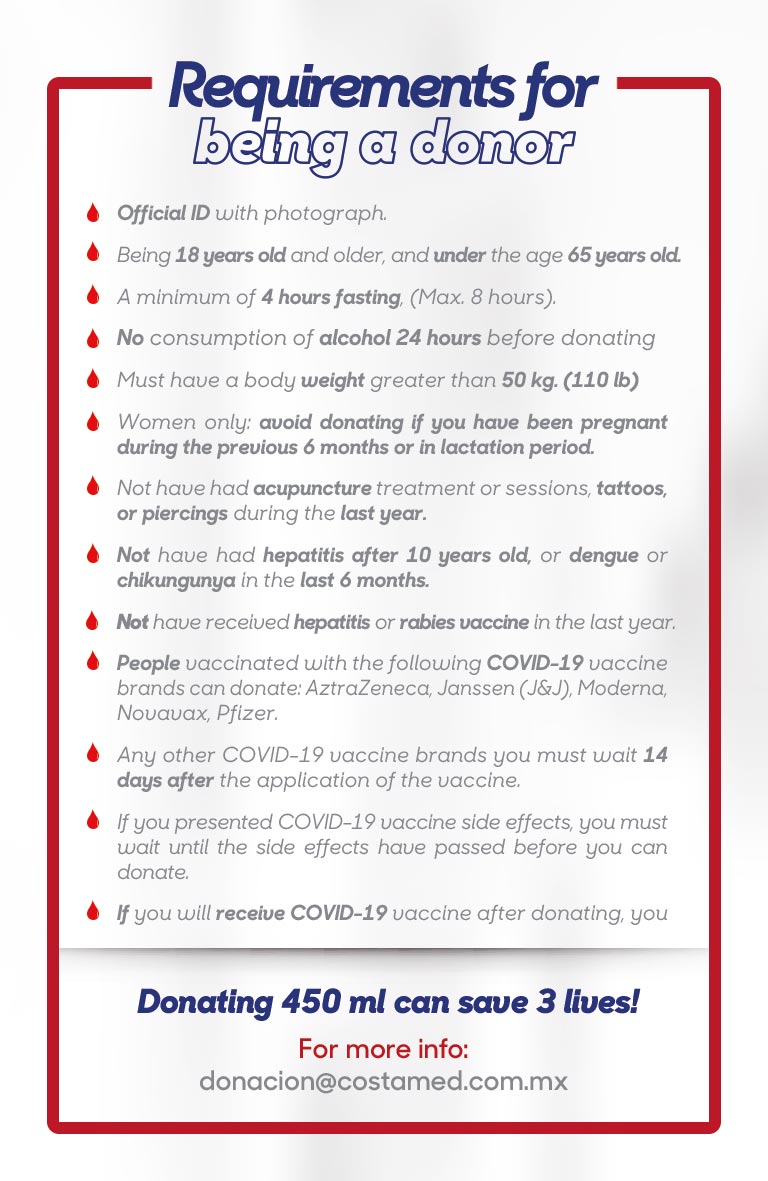 Número 1: Compartir vida e incluso posiblemente salvar una vida.
Número 2: ¡Tener acceso prioritario a los bancos de sangre de SESA en todo el Estado de Quintana Roo!
Número 3. Costamed está tan empeñado en que esta campaña de donación de sangre tenga un éxito rotundo, que está ofreciendo regalos y consulta de telemedicina (médico en tu hogar= a cada donador.
Número 4: Aumentar la disponibilidad general del banco de sangre para todos los hospitales públicos y privados.
Tome nota de la fecha: 30 de octubre, 2021
Puede elegir venir entre las 7:00 y 11:00 hrs, y las 11:00 y 15:00 hrs.
Las indicaciones para la donación aparecen en los folletos electrónicos que se adjuntan a este anuncio. Una forma sencilla para inscribirse por adelantado es escaneando el código QR. ¡Esperamos contar con su participación!
Para obtener más información, envíe un correo electrónico a: donacion@costamed.com.mx
Latest posts by Laura Wilkinson
(see all)