Cozumel News Photos
Cozumel Weekly News in Photos
by Karina Carrion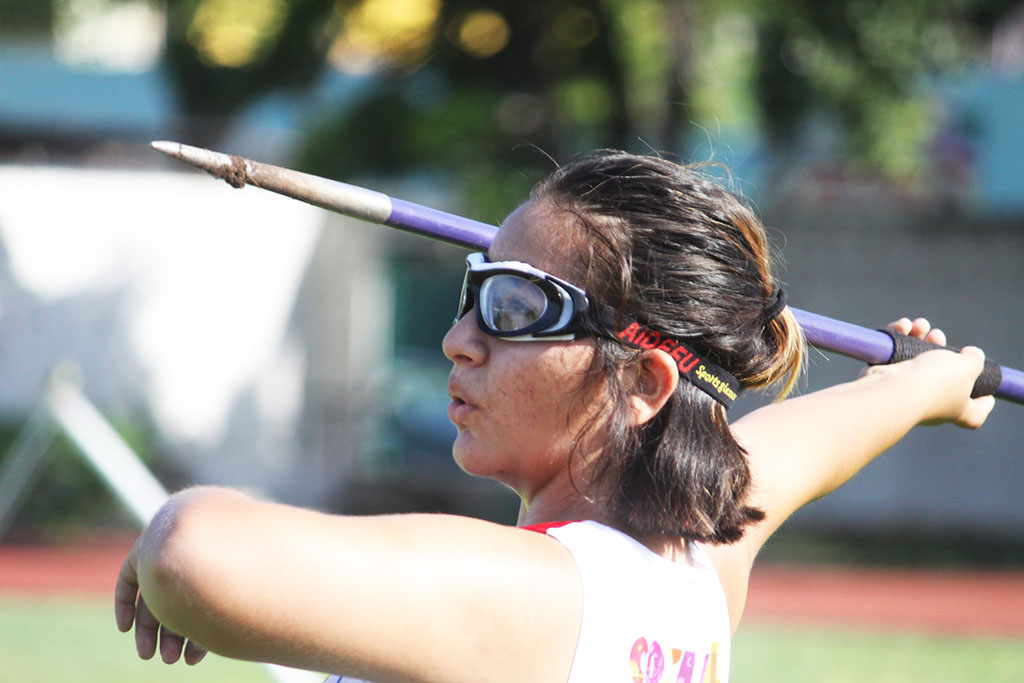 COZUMEL, October. – There are four athletes from Cozumel who will represent Quintana Roo in CONADE's para-national competitions. This edition will be held in the city of Cancun, where they will have a chance to show their greatness despite the disability each of the young athletes have.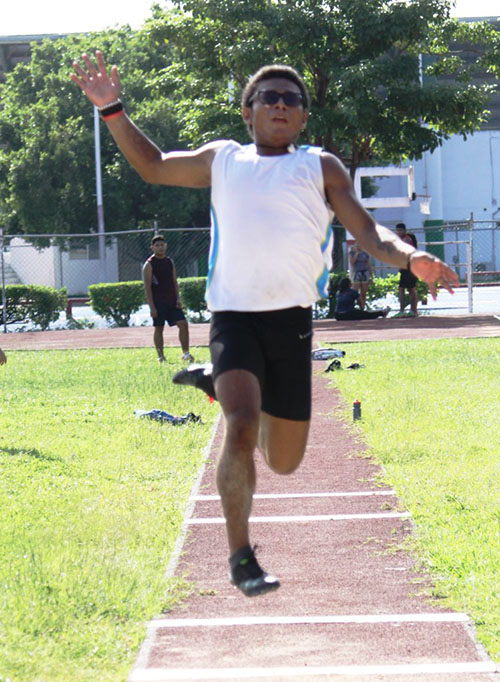 This is the last week for Manuel Pacheco Alamilla, Natalia Noemí Pérez Canul, Guillermo Pisté Mis and Michel Guadalupe Pech Chí to prepare under the supervision of coaches José Montes de Oca and Rusty Rodríguez Tec, who are looking to have the athletes repeat the results of other editions where they got several victories for the State.
With different stories, each athlete represents an example of strength proving  that regardless of their disability, they can move forward and become an example to those who know them; be an inspiration of courage and strength by not giving up despite the adversities each has experienced.
On a national level, among the strong cards is Manuel Pacheco Alamilla, who suffers visual impairment and has had outstandingly participated in international competitions, besides being triple champion in the National Olympics with gold medals in long jump, as well as 100 and 200 meters flat in 2019.
Meanwhile, Guillermo Piste Mis, also visually impaired, won gold medals in the long jump and 400 meters, in addition to winning a silver medal in the 400 meters in 2019, so it is expected he can achieve a significant participation.
As for the women, Natalia Pérez Canul, who suffered from cerebral palsy, will participate in javelin, shot put and discus, disciplines in which -in discus- she was crowned champion and won a silver medal in javelin two years ago, so this time she is firmly convinced she'll win three gold medals.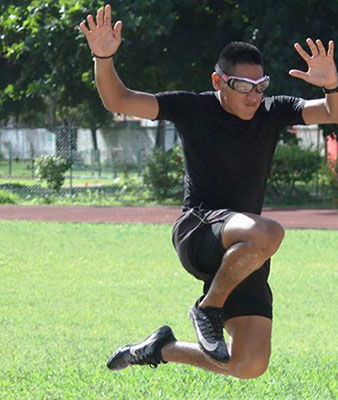 Finally, Michel Guadalupe Pech Chí, who suffers from intellectual disability, ranked fourth in the long jump in 2019 and this time has redoubled efforts to climb the podium in search of a medal. These are the four Cozumel aces who will not only put the name of Cozumel on high, but of the entire State.
COLLAGE INFORMATIVO
Por Karina Carrión
COZUMEL, octubre.- Cozumel cuenta con cuatro atletas que representarán a Quintana Roo en las competencias Para Nacionales CONADE que en esta edición se llevarán a cabo en la Ciudad de Cancún, municipio donde irán a demostrar su grandeza pese a la discapacidad que padece cada uno de los jóvenes.  
Manuel Pacheco Alamilla, Natalia Noemí Pérez Canul, Guillermo Pisté Mis y Michel  Guadalupe Pech Chí, están llevando a cabo la última semana de preparación bajo la supervisión de los entrenadores, José Montes de Oca y Rusty Rodríguez Tec, quienes buscan que los atletas puedan repetir los resultados de otras ediciones donde lograron obtener diversas preseas para el Estado.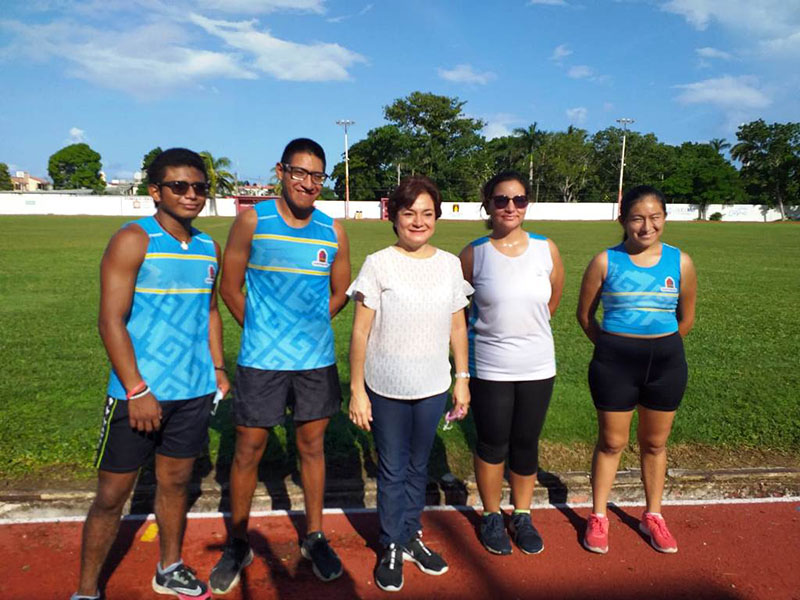 Con historias diferentes, cada uno de los atletas representa un ejemplo de fortaleza para demostrar que sin importar la discapacidad, pueden salir adelante y ser ejemplo para quienes les conocen, siendo inspiración de coraje y fuerza para no dejarse vencer a pesar de las adversidades que ha vivido cada uno de ellos.   Entre las cartas fuertes del deporte adaptado a nivel nacional, se encuentra Manuel Pacheco Alamilla, quien padece debilidad visual y que ha tenido destacadas participaciones en certámenes internacionales, además de ser triple campeón en la Para Olimpíada Nacional con medallas de oro en salto de longitud, así como 100 y 200 metros planos en 2019.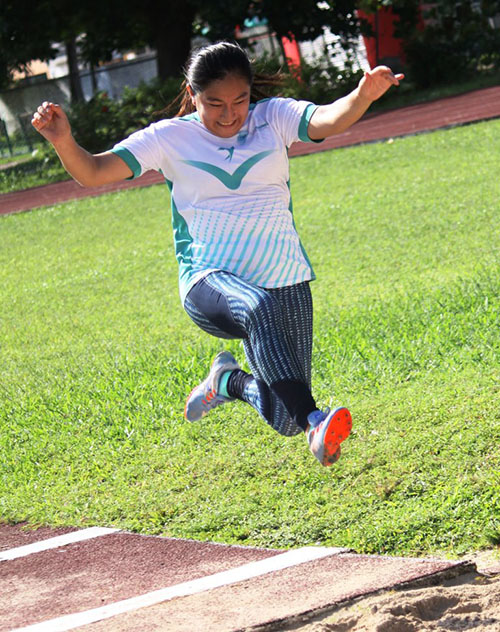 En tanto que Guillermo Piste Mis, quien también es débil visual, se colgó medallas de oro en salto de longitud y en 400 metros planos, además de conquistar una presea de plata en los 400 metros en 2019, por lo que se espera que pueda lograr una participación significativa.   En el caso de las féminas, Natalia Pérez Canul, quien sufrió parálisis cerebral,  participará en lanzamiento de jabalina, bala y disco, disciplinas en las que se consagró campeona en lanzamiento de disco y conquistó medalla de plata en jabalina hace dos años, por lo que en esta ocasión va con la firme convicción de cosechar tres preseas áureas.  
Finalmente, Michel Guadalupe Pech Chí, quien padece discapacidad intelectual, ocupó el cuarto lugar en salto de longitud en 2019 y en esta ocasión ha redoblado esfuerzos para subir al pódium en busca de una medalla, sumándose así los cuatro ases cozumeleños que no solo pondrán en alto el nombre de Cozumel, sino que de todo el Estado.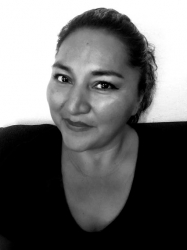 Latest posts by Kary Carrión
(see all)