La Esperanza Refuge: How You Can Help the Cozumel Community
Tammy Cervantes explains how you can help this great organization……
 La Esperanza is a halfway house in Cozumel for alcoholics and addicts who wish to get clean and sober.  It is a 9-month program, in which the temporary residents are abstinent from all mind-altering substances. All occupants work together in the everyday chores, maintenance and the construction of the center.
La Esperanza exists solely by donation, and everything from the land it is on to the furnishings and food are donated.  The halfway house, in its present location in the Las Fincas neighborhood began with one small building that was only partially roofed. There is no sewage and the residents built a septic tank in order to have a proper toilet. The cooking is done mostly over a fire, and a donated microwave. The property now has a 12 ft.  wall around it.  This time last year a generous group of individuals donated the material to finish the cement floor and part of the unfinished roof, as well as approximately 20 of them did the actual work together with the residents.  Another donation of land was made last year, with another two room structure.
The Center now houses a maximum of 14. A generous donation was made by a construction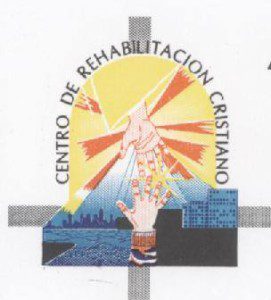 company of architectural plans for a large project That would house over 50, with a cafetería, small medical office, a conference area and a basketball court. The center recently received a donation of cinder blocks for further construction, but all other materials and labor are needed to proceed with building.
La Esperanza always needs the basics: food, basic hygiene products for men and clothing. Anyone who wishes to donate to this great cause, please contact me, Tammy Cervantes at poweryogacozumel@gmail.com
El refugio La Esperanza: Cómo puede apoyar a la comunidad cozumeleña 
Tammy Cervantes explica la forma como usted puede ayudar a esta gran organización . . . .
La Esperanza es un centro de rehabilitación para alcohólicos y adictos que desean estar limpios y sobrios. Es un programa con una duración de 9 meses durante los cuales los residentes se abstienen de toda substancia psicoactiva. Todos los ocupantes trabajan juntos en las tareas diarias, en el mantenimiento y construcción del centro.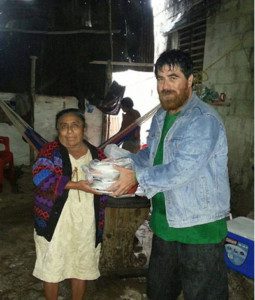 La Esperanza existe gracias a donativos; desde el terreno donde se encuentra hasta el mobiliario han sido donados. En su actual ubicación en la colonia Las Fincas, el centro de rehabilitación comenzó en una pequeña construcción parcialmente techada. No contaban con drenaje y los residentes construyeron una fosa séptica para tener un sanitario adecuado. Cocinan prácticamente sobre una fogata y un microondas donado. El inmueble ahora cuenta con una barca de 12 pues. El año pasado, durante esta época, un generoso grupo de personas donaron material para que se terminara el piso de cemento y la parte faltante del techo, y casi 20 de éstos realizaron la labor junto con los residentes. El año pasado también se recibió otro terreno donado, con una estructura de dos habitaciones.
En la actualidad el Centro aloja a un máximo de 14 personas. Una empresa dedicada a la construcción generosamente dono los planos para un amplio proyecto. Este proyecto contará con alojamiento para 50 personas, una cafetería, un pequeño consultorio, un área para conferencias y una cancha de basquetbol. En fechas recientes se recibió un donativo de bloques de cemento para continuar con la construcción, sin embargo se requieren los demás materiales y la obra de mano para continuar con la edificación.
La Esperanza siempre necesita productos básicos: alimentos, productos básicos para hombres la higiene  y ropa. Toda persona que desee donar a esta gran causa puede ponerse en contacto conmigo, Tammy Cervantes a traves de poweryogacozumel@gmail.com
Tammy Cervantes is one of the pioneers of yoga in Cozumel, Mexico.With over 15 years' experience teaching, and her fluency in the Spanish language she has taught in diverse venues and communities both in the U.S. and Mexico. Her students have included professional athletes, performance artists, the physically and mentally challenged, and she has especially enjoyed giving back to the community by making classes available to people who might otherwise not be able to participate. She is especially committed to her work with people in recovery from addictions, and has been blessed in assisting in the organization of the Yoga + Meditation For Recovery Conference at Esalen Institute for 5 years. She delights in offering yoga teacher trainings, and leading a vast array of retreats and workshops. Tammy's teaching is inspired by her deep desire to assist others in cultivating present-moment awareness: she leads by living the principles of facing life bravely, by acknowledging, honoring and integrating our experiences both joyful and painful. Tammy believes that sharing this with others is her most challenging, courageous and meaningful work in life.
Latest posts by Tammy Cervantes (see all)