Helping  Cozumel
Ways to Assist the Island of Cozumel:  UPDATED
As everyone is aware, the island of Cozumel is essentially shut down and has zero-tourism. Coming on the apex of our high-season it's caused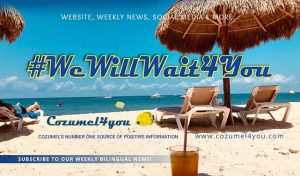 a significant amount of hardship to many island families who use high season as a way to save money for the rest of the year.
Island businesses, and specifically restaurants and water-sports operators have been very hard hit, since many of their employees rely upon their tips. If you've got a strong connection to the island, or have a special relationship with any of it's residents we URGE you to support these efforts any way you can.
Ways to Help Island Businesses & Their Employees
Many restaurants and watersports operators have "virtual tip jars" or GoFundMe accounts, that are a great way to provide direct help to friends.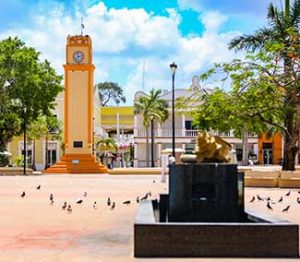 Gift cards, from Sam's, Soriana, or other services are a great option, in addition to the norm of PayPal or Xoom.
Several businesses are offering a pay-it-forward gift certificate, where you can purchase services now to be used for a future island visit.
The options to provide direct help are so numerous – it's really too large to list – however, we urge you to get in touch with your friends here on island and see what you can do to provide help
Organizations to Help the Island
Caritas Food Bank
Two weeks ago Cozumel 4 You was lucky enough to run a story by Rhonda Penzell regarding the food bank that Carita's has set up. You can
find the link (and more information) here. http://www.cozumel4you.com/cozumel-people/cozumel-food-bank/
Cozumel's food bank is currently feeding 7000 families a month.
PM Rhonda Penzell for PayPal info and food drop off. Caritas will even pick up so you can continue social distancing if on the island.
Rotary Club of Cozumel
The Rotary Club of Cozumel will begin collecting funds for a food drive beginning this Saturday, April 4th. We will be partnering with
Fundación Cozumel to provide much needed relief to those who are directly affected by this global crisis. Non-perishable goods will be purchased and distributed by volunteers from the civil organizations and members of the Rotary Club.
#UnionYFuerzaCozumel/OSC, a non profit which focuses on the lower income community, will provide the logistics of distribution based on their ongoing studies of the population.
Please find it in your hearts to donate.
No amount is too small.
If you are interested in supporting this fundraising effort please make a PayPal donation to:
https://www.paypal.me/FundacionCozumel
When making your donation on PayPal please note the funds are for the Rotary food bank project.
Make sure you set the donation to be sent in dollars.
If you would like more information or you would like to join in the efforts of helping Cozumel through Rotary International contact Ernesto Alvarez @ 9871405809
COPARMEX
Here at Coparmex we have already secured a few hundred  food kits, or basic dispensaries for a home, their cost is 179.90 (approximately 8 usd) they include 26 items.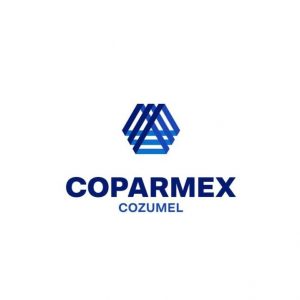 Since we know that it is very important to make this effort as transparent as possible, you may deposit or transfer the amount to the Union's Account through a Local or International Bank, you can also be Invoiced if needed. Cash donations are also accepted (we can have someone pick them up, so you do not need to leave your house).
Unfortunately, it is quite unpractical to use a PayPal Account currently due to high commissions and the long time they take to reimburse.
You can trust our Organization to hand them out to people who are in desperate need of them, as we already have in place the logistics and safety protocol to do it, in order to ensure that we have the less people out on the streets as possible.
But there is always the option the option for you to either pick them up and deliver them yourselves to your personnel or the selected Goodwill organization of your choice.
You may contact us to join our efforts through the following channels or ask for our account information or more details of our program.
Email: cecozumel@gmail.com
Direct Message our Facebook Page:
Coparmex Cozumel
We thank you in advance for your kindness and generosity and encourage you to continue supporting local businesses, for they need you more than ever.
God Bless You and Please STAY SAFE!!!
DIF
DIF – Desarrollo Integral de la Familia – is a program that is funded by both the municipal level as well as the state level.  They focus on helping families in need, including children at risk, with their Casa Filtro program, low-cost or zero cost healthcare for some of the most vulnerable members of our island community.
Various Real Estate agencies on the island have banded together to support the efforts of DIF, and have created a video below:
—> WE THANK YOU FOR YOUR SUPPORT!! 💕—> GRACIAS POR SU APOYO!! 💕DIF Cozumel's Bank Account:BENEFICIARY: Sistema para el desarrollo Integral de la Familia del Municipio de Cozumel 🙏-Bank: HSBC-Account Number: 4057415432-CLABE INTERBANCARIA: 021692040574154321-RFC: SDI050729AWA-Responsable email: ninoga@hotmail.com

Posted by C.E.O Real Estate on Monday, May 4, 2020
You can find the account information in which to donate at the end of the video.
Among many DIF needs here in Cozumel, I am focused on a project: to remodel "Casa Filtro." This home is used to protect women and children from dangerous situations. It provides temporary shelter and food for women and children in crisic.   Meals, a place to sleep, clothing, laundry, and even school supplies are also provided  for school-age children. Psychological treatment is also provided for those children and women who have been abused. Casa Filtro needs to be a place where one feels at home, safe, where they feel there is a better world full of love and opportunities.
Casa Filtro needs lots of work.  Additionally, baby formula (NAN), diapers, toothbrushes, fresh fruit and vegetables are required on daily basis.
Art Power – Casa De Creatividad
Art Power – the no-cost creativity studio for local kids –  is taking $$ donations and doing despensas to the families that attend Casa de la Creatividad. Yesterday we distributed to 22 families with 45+ kids, we will do another 10-15 families Friday, then again in 3 weeks; each 3 weeks continuing until ?? I am getting contacted by more of our families every day. Donation link is PayPal.me/artpower
We are a USA 501c3 non profit.
Friends of Cozumel
We are an informal group of locals and visitors that want to continually give back to the community with various projects including our annual distribution of school supplies to 500+ students. We have a history of working with various families on the island and we know these families quite well and their unique situations. During this COVID-19 pandemic we have been purchasing and providing dispensaries to
families that typically fit one of the following criteria:
1) Single mothers that have a difficult time keeping their children fed;
2) New mothers with babies that frequently have a hard time producing enough milk (poor nutrition). We also provide them formula and baby food along with ecological, reusable diapers and baby wipes;
3) Elderly citizens that have no children or relatives to assist with food
4) Families with special needs children
We maintain contact with these families and provide despensas on an "as needed" basis. With the recent government distribution, we have checked to ensure that they have received a package from the government and then will follow up with despensas when those run out. We also provide basic cleaning products (cloro, dish soap, hand sanitizer and antibacterial soap).
We welcome donations which we can receive via private check to an address in the United States or via Paypal. We also have local donors that purchase products after we've provided them a list of items we need to fill our standard despensa package as well as special needs (i.e. NAN1 formula, baby wipes, etc.) You can see some of our blog postings and recent photos on our website www.friendsofcozumel.com or our Facebook page "Friends of Cozumel".
We do have the situation of donors who want to "Sponsor" specific families so we accept their donations and provide them a description of the family . . . sometimes share photos IF the family agrees to it or they are families we know well. We don't "advertise" or promote what we do as we prefer to do it as a low key kind of effort and our goal is not to be self-promoting or publicly recognize donors for their contributions. We tend to have long-term relationships with these families but our goal is to help them become self-sufficient . . . not depend on donations over time. Some of thee families have medical needs, especially now, to help them pay for medications or with transportation if they have special conditions that require they go to the mainland to see specialists. We aren't set up to support hundreds or thousands of families but target to help those with the greatest needs.
Cuenta Conmigo Cozumel
"Cuenta Conmigo Cozumel" (Count On Me Cozumel) that brings together more than 50 young volunteers who will be working from their homes to concentrate, organize and promote information that helps our island during the contingency. Right now we are helping Fundación Cozumel and Red de OSC de Isla Cozumel to promote a fundraising campaign.
You can like our Facebook page by clicking on this link:👇🏼
https://www.facebook.com/Cuenta-Conmigo-Cozumel-100148701660474/
You can read about the fundraising campaign here.👇🏼
More than +20K families depend on tourism, which represents a total of 90% of our entire population. Many have lost their single source of income or have lost their jobs entirely.
During this dire situation there is an obvious need to fulfill their means of subsistence, including food and medicine. Here's how you can help! 👇
💙 With the campaign #EnCozumelUnidosComemosTodos, Red de OSC de Isla Cozumel and Fundación Cozumel are raising funds to provide food aid for 1,500 families of our Cozumel community.
From this moment on, donations to the campaign #EnCozumelUnidosComemosTodos are available.
Donate through:
1. https://donadora.org/unidoscomemostodos
2. Tax-deductible donations by deposit or bank transfer to account: Fundación Comunitaria Cozumel IAP RFC: FCC910123HH7 Bank: Scotiabank Inverlat SA Account number: 22200002658 Interbank CLABE: 0446922220026582
SWIFT: MBCOMXMM
3. paypal.me/FundacionCozumel
Notes must specify UnidosComemos Todos. Join in! It's time to show support to our people. Your contribution is very important.
🙏 No amount is too small. Please help us spread the word!
#CountOnMeCozumel #CuentaConmigoCozumel
The Humane Society of Cozumel Island
As most of you already know the cruise industry has suspended all cruise ships in the Caribbean and travel is continuing to be restricted around the globe. With people staying in place and no visitors coming to the island we are very concerned for the dogs and cats of Cozumel.
Donations for our day to day operations will be cut by more than 50%. In order to keep on our staff of 12 full time dedicated employees, care for our 30 (and growing) dogs and cats, continue our permanent free spay & neuter project and receive the many many dogs that will inevitably be abandoned during these difficult times we will need your help.
On top of everything… we are currently struggling with a bad distemper outbreak on the island 🙁 a lot of pets need our help right now!
We need your help to get through this! Please make a donation that will go directly to our daily expenses, food for our cats and dogs, vaccines, tests, and all the medical supplies we need in order to attend all those helpless and abandoned cats and dogs that need us.
Please help us!
Donate through PayPal (tax deductible in the US)
Please make a donation via PayPal :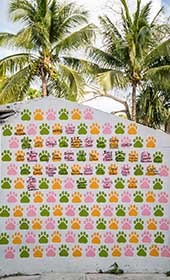 Tax deductible    friendshsci@gmail.com
You can also mail a check to :
Friends of the Cozumel Humane Society (tax deductible)
Or Humane Society of Cozumel Island
2169 Winding Creek Dr S
Grapevine Texas 76051
Formas para ayudar a la Isla de Cozumel – Actualizado
Banco de Alimentos Cáritas
Hace un par de semanas, Cozumel 4 You tuvo la fortuna de publicar una historia escrita por Rhonda Penzell acerca del banco de alimentos que Cáritas ha instalado. Aquí pueden encontrar el enlace (y más información) http://www.cozumel4you.com/cozumel-people/cozumel-food-bank/
En la actualidad el banco de alimentos de Cozumel mensualmente provee alimentos a 7000 familias.
Envíen un mensaje privado a Rhonda Penzell para obtener información sobre PayPal y entrega de alimentos. Si usted se encuentra en la Isla, Cáritas incluso pasará a recoger su colaboración para que usted continúe conservando la distancia social.
Club Rotario de Cozumel
A partir del sábado 4 de abril, el Club Rotario de Cozumel recauda fondos para una colecta de alimentos. Colaboraremos con Fundación Cozumel para proveer la ayuda que tanto necesitan quienes se han visto directamente afectados por esta crisis mundial. Voluntarios de las organizaciones civiles y miembros del Club Rotario comprarán y distribuirán los productos no perecederos.
#UnionYFuerzaCozumel/CSO, una organización sin fines de lucro que se enfoca a la comunidad de bajos ingresos, con base en los continuos estudios que realiza de la población proveerá la logística de distribución.
Por favor, donen de todo corazón.
Ninguna cantidad es pequeña.
Si están interesados en dar su apoyo a este esfuerzo de recaudación de fondos, por favor envíen su donativo a través de PayPal a: https://www.paypal.me/FundacionCozumel
Cuando haga su donativo en PayPal, por favor tome en cuenta que los fondos son para el proyecto del banco de alimentos Rotary.
Cerciórese en establecer que el donativo se envíe en dólares.
Si desean más información o quieren unirse a los esfuerzos para ayudar a Cozumel a través de Rotary International, pónganse en contacto con Ernesto Álvarez al número 9871405809.
COPARMEX
En Coparmex hemos adquirido algunos cientos de paquetes de alimentos o despensas para un hogar. El costo de éstos es 179.90 (alrededor de 8 dólares estadounidenses) e incluyen 26 artículos.
Ya que sabemos que es sumamente importante que este esfuerzo sea lo más transparente posible, pueden realizar un depósito o transferencia por la cantidad indicada a la cuenta de la agrupación por medio de un banco local o internacional; de ser necesario, también se puede emitir factura. También se aceptan donativos en efectivo (para que no salga de su casa, podemos enviar a alguien para que recoja los donativos).
En la actualidad, lamentablemente no es muy práctico usar una cuenta de PayPal debido a las comisiones elevadas y el largo tiempo que tardan en hacer el reembolso.
Puede tener la certeza que nuestra Organización entregará los donativos a las personas que de manera apremiante los necesitan, puesto que contamos con el protocolo logístico y de seguridad para hacerlo; de esta manera es posible garantizar que habrá la menor cantidad posible de gente rondando en la calle.
Sin embargo, siempre existe la opción de que ustedes los recojan y entreguen personalmente a su personal o a la beneficencia de su elección.
Para unirse a nuestros esfuerzos, puede ponerse en contacto con nosotros a través de los siguientes medios o solicitar la información de nuestra cuenta o más detalles sobre nuestro programa.
Correo electrónico: cecozumel@gmail.com
Envíe un mensaje directo a nuestra página en Facebook: Coparmex Cozumel
De antemano agradecemos su amabilidad y generosidad, y los animamos a seguir apoyando a los comercios locales ya que necesitan de su apoyo hoy más que nunca.
Dios los bendiga y, ¡por favor CUÍDENSE!
DIF
El Desarrollo Integral de la Familia, DIF, es un programa financiado tanto a nivel municipal como estatal. Se enfocan en ayudar a familias necesitadas, incluyendo niños en situación de riesgo a través de su programa Casa Filtro, así como cuidados médicos a muy bajo costo o sin costo alguno para algunos de los miembros más vulnerables de la comunidad isleña.
Diversas agencias inmobiliarias en la Isla se han unido dando apoyo a los esfuerzos realizados por el DIF, y crearon el siguiente video:
—> WE THANK YOU FOR YOUR SUPPORT!! 💕—> GRACIAS POR SU APOYO!! 💕DIF Cozumel's Bank Account:BENEFICIARY: Sistema para el desarrollo Integral de la Familia del Municipio de Cozumel 🙏-Bank: HSBC-Account Number: 4057415432-CLABE INTERBANCARIA: 021692040574154321-RFC: SDI050729AWA-Responsable email: ninoga@hotmail.com

Posted by C.E.O Real Estate on Monday, May 4, 2020
Al final del video pueden encontrar la información de la cuenta en la cual pueden realizar los donativos.
Entre las muchas necesidades del DIF en Cozumel, me concentro en un proyecto: remodelar la "Casa Filtro". Este hogar sirve para proteger a mujeres y niños de situaciones peligrosas. Ofrece un refugio temporal y comida a mujeres y niños en crisis. Alimentos, un lugar para dormir, ropa, lavandería e incluso material escolar que también se proporciona a niños en edad escolar. De igual manera se brinda tratamiento psicológico a los niños y mueres que han sufrido abusos. La Casa Filtro necesita ser un sitio donde uno se sienta en casa, seguro, donde sientan que existe un mundo mejor, lleno de amor y oportunidades.
"Casa Filtro" necesita de mucho trabajo.
Además, todos los días se necesitan fórmula para bebés (NAN), pañales, cepillos de dientes, fruta y verdura frescos.
Friends of Cozumel (Amigos de Cozumel)
Somos un grupo informal de habitantes locales y de visitantes que constantemente deseamos retribuir a la comunidad con diversos proyectos que incluyen nuestro reparto anual de material escolar a más de 500 estudiantes. Durante algún tiempo hemos trabajado con diversas familias de la Isla y las conocemos bastante bien al igual que sus situaciones particulares. Durante esta pandemia de COVID-19, hemos estado comprando y proveyendo despensas a las familias que normalmente cumplen alguno de los siguientes criterios:
Madres solteras que tienen dificultades para alimentar a sus hijos;
Madres primerizas que tienen problemas para producir suficiente leche (mala nutrición). A ellas también proporcionamos fórmula y comida para bebés además de pañales ecológicos, reutilizables, y toallitas húmedas;
A las personas de tercera edad que no tienen hijos o parientes que les ayuden con la comida;
Familias con niños con necesidades especiales.
Mantenemos contacto con estas familias y les llevamos despensas según sea necesario. En virtud del reciente reparto de despensas por parte del gobierno, hemos verificado que hayan recibido la despensa de parte del gobierno y, posteriormente, daremos seguimiento con las despensas cuando éstas se agoten. También les proporcionamos productos básicos para la limpieza (cloro, jabón para lavar platos, desinfectante para manos y jabón antibacterial).
Agradecemos toda donación que recibamos a través de un cheque privado a un domicilio de los Estados Unidos o por medio de PayPal. También contamos con donadores locales que adquieren productos después de recibir de nuestra parte una lista de artículos que necesitamos para llenar la despensa básica, así como los requerimientos especiales (es decir, fórmula NAN1, toallitas húmedas para bebé, etc.). Pueden ver algunas de vuestras publicaciones en el blog y fotografías recientes en nuestro sitio web www.friendsofcozumel.com o en nuestra página en Facebook, "Friends of Cozumel".
Existe la situación de quienes desean "patrocinar" familias específicas por lo que aceptamos sus donativos y damos una descripción de la familia; en ocasiones compartimos fotografías, SI ES QUE la familia está de acuerdo o en el caso de familias que conocemos bien. No "anunciamos" ni promovemos lo que hacemos pues preferimos hacerlo como un esfuerzo de bajo perfil ya que nuestro objetivo no es auto promocionarnos ni reconocer públicamente a los donadores por sus aportaciones. Preferimos mantener relaciones a largo plazo con estas familias, pues nuestra meta es ayudarles a ser autosuficientes, que con el paso del tiempo no dependan de donativos. Algunas de estas familias requieren medicamentos; particularmente ahora; ayudamos a que paguen los medicamentos o el transporte, en caso de condiciones especiales, para ir a tierra firme a ver especialistas. No estamos estructurados para soportar cientos o miles de familias, sino que nuestro objetivo es ayudar a quienes tengan mayores necesidades.
Cuenta Conmigo Cozumel
"Cuenta Conmigo Cozumel" reúne a más de 50 jóvenes voluntarios que trabajarán desde casa para concentrar, organizar y promover información que ayude a nuestra Isla durante la contingencia. En este momento ayudamos a Fundación Cozumel y Red de OSC de la Isla de Cozumel a promover una campaña de recaudación de fondos.
Pueden dar "Me Gusta" en nuestra página en Facebook en el siguiente enlace:
https://www.facebook.com/Cuenta-Conmigo-Cozumel-100148701660474
Aquí pueden leer acerca de la campaña de recaudación de fondos.
Más de 20,000 familias dependen del turismo; ello representa un total de 90% de toda nuestra población. Muchos han perdido su única fuente de ingresos o han perdido por completo sus trabajos.
Durante esta extrema situación existe una obvia necesidad de satisfacer sus medios de subsistencia, incluyendo alimentos y medicinas. ¡Aquí está cómo ayudar! 👇
💙 Con la campaña #EnCozumelUnidosComemosTodos, la Red de OSC de la Isla de Cozumel y Fundación Cozumel están reuniendo fondos para ayudar a 1,500 familias de Cozumel.
A partir de este momento, los donativos para la campaña #EnCozumelUnidosComemosTodos, están disponibles.
Realice sus donativos a través de:
Donativos deducibles de impuestos vía depósito o transferencia bancaria a la cuenta: Fundación Comunitaria Cozumel IAP RFC: FCC910123HH7 Bank: Scotiabank Inverlat SA Account number: 22200002658 Interbank CLABE: 0446922220026582
SWIFT: MBCOMXMM
me/FundacionCozumel
Las anotaciones deben especificar UnidosComemosTodos. ¿Únanse! Es hora de demostrar apoyo a nuestra gente. Sus aportaciones son muy importantes.
🙏 Ninguna cantidad es demasiado pequeña. ¡Por favor ayúdennos a correr la voz!
#CountOnMeCozumel #CuentaConmigoCozumel
Art Power – Casa de la Creatividad
Art Power, el estudio de creatividad gratuito para niños locales está aceptando donativos y se está dedicando a armar despensas para familias que asisten a Casa de la Creatividad. El día de ayer hicimos el reparto a22 familias con más de 45 niños. El viernes lo haremos con otras 10 a 15 familias; y de nuevo en 3 semanas. Así lo haremos hasta ¿?.  Cada día me contactan más de nuestras familias. El enlace para el donativo es PayPal.me/artpower.
Somos una organización 501c3 estadounidense sin fines le lucro.
Sociedad Humanitaria de la Isla de Cozumel
Tal como es del conocimiento de la mayoría de ustedes, la industria de los buques turísticos en el Caribe y las travesías continúan restringidas en todo el mundo. Con la gente quedándose en sus sitios de origen y sin tener visitantes en la Isla, estamos muy preocupados por los perros y gatos de Cozumel.
Los donativos para nuestras operaciones diarias se reducirán más de 50%. Con el fin de mantener a nuestro equipo de 12 empleados dedicados tiempo completo a cuidar de nuestros 30 perros y gatos (cifra que continúa creciendo), para continuar con el proyecto permanente de esterilización gratuita y poder recibir a los múltiples perros que inevitablemente serán abandonados durante estos tiempos difíciles, es que necesitamos su ayuda.
Además, actualmente estamos luchando contra el brote de moquillo en la Isla   , ¡muchas mascotas necesitan de nuestra ayuda ahora mismo!
¡Necesitamos de su apoyo para superar esto! Por favor haga un donativo que se canalizará directamente a nuestros gastos diarios, comida para nuestros gatos y perros, vacunas, exámenes y todos los suministros médicos necesarios para brindar atención a todos esos gatos y perros indefensos y abandonados que nos necesitan.
¡Por favor ayúdennos!
An ex-Connecticut Yankee who has called Cozumel home for over 18 years, Laura ran away to the Caribbean years ago, bumped around the islands teaching SCUBA diving, lost some time in Jamaica, and finally stopped in Cozumel for a 2 week vacation that hasn't ended yet. With a degree in Journalism from a fancy private college she convinced her parents to pay for, Laura writes, edits, and creates the weeklyCozumel 4 You news,social media, and promotional articles about the island, as well as moderates the Cozumel 4 You Facebook group, which currently has over 25,000 members. Her long suffering husband, Fabian, has long since resigned himself to having zero private life, as he's been involved in her various schemes and plots since his arrival. Proud parents to a variety of rescue dogs and cats, Laura continues to be the bane of her traditional Mexican mother-in-law's existence, as she muses her way through life in the Mexican Caribbean.
______________________________
Una ex yanqui de Connecticut quien llama hogar a Cozumel desde hace más de 15 años. Laura escapó al Caribe hace años, desplazándose de una isla a otra dando clases de BUCEO. Se dedicó a perder el tiempo en Jamaica y finalmente se detuvo en Cozumel para pasar unas vacaciones de 2 semanas que aún no terminan. Convenciendo a sus padres que pagaran una elegante universidad privada, obtuvo su título en Periodismo y Laura crea semanalmente Cozumel 4You, medios sociales y artículos promocionales sobre la Isla y también es moderadora en el grupo Cozumel 4 You en Facebook que actualmente cuenta con 25,000 miembros. Fabián, s umuy tolerante marido, desde hace mucho tiempo se resignó a no tener vida privada, pues se ha visto implicado en los diversos proyectos y planes que urde Laura. Son orgullosos padres de diversos perros y gatos rescatados. Mientras contempla su paso a través de la vida en el Caribe mexicano,Laura continúa siendo la pesadilla en la existencia de su muy tradicional suegra mexicana.
Latest posts by Laura Wilkinson (see all)