Hibiscus
Hibiscus: Locally Found and Good For You
Could this be the New Cozumel Superfood….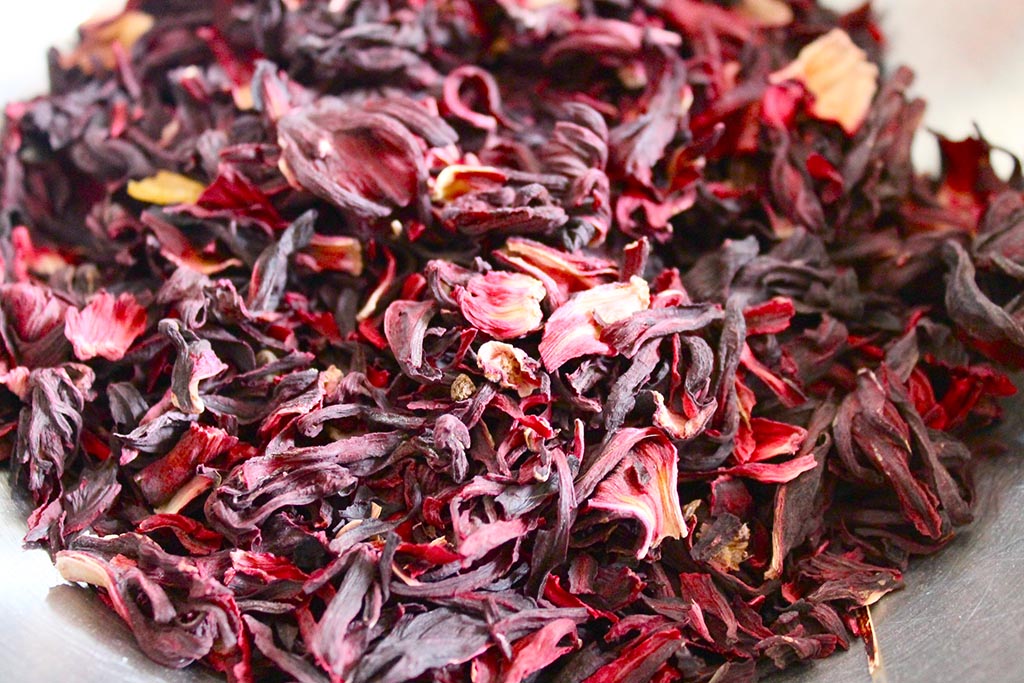 The hibiscus plant is a flowering member of the mallow family and found throughout temperate, tropical and sub-tropical regions worldwide, including here in Cozumel.  The flowers, from these plants, are known as hibiscus, sorrel or flor de Jamaica.    The tea made from the flowers is drunk both hot and cold, is rich in vitamin C and other minerals and is a natural diuretic.  A USDA study results showed that consuming 3 cups of hibiscus tea lowered blood pressure an average drop of 8.1 points.
The flowers are also edible, and here in Mexico, where they are considered a delicacy and can often be found candied or as a garnish.  You can find fresh dried flor de Jamaica in local mercados as well as produce sections in most of the major supermarkets.
La flor de Jamaica se encuentra localmente y es buena para su salud
¿Podría esta ser el nuevo súper alimento de Cozumel?  . . .
La planta de la flor de Jamaica es un miembro floral de la familia de las malváceas y se le encuentra mundialmente a lo largo de regiones templadas, tropicales y subtropicales, incluyendo a Cozumel. Las flores de estas plantas se
conocen como hibisco, rosa de abisinia o flor de Jamaica. El te elaborado que se elabora de las flores puede ingerirse caliente o frío, es rico en vitamina C y otros minerales, y es un diurético natural. Un estudio del Departamento de Agricultura de los EUA (USDA, por sus siglas en inglés) arroja que el consumo de 3 tazas de te de flor de Jamaica reduce la presión arterial un promedio de 8.1 puntos.
Las flores también son comestibles, y aquí en México, donde son consideradas un manjar, con frecuencia se les puede ver caramelizadas o como guarnición. Usted puede encontrar flor fresca y seca de Jamaica en los mercados locales y en la mayoría de los supermercados, en las secciones de perecederos.
Latest posts by Laura Wilkinson
(see all)