"Cozumel Good Citizen" Contest
Nominees Announced for Fly Cozumel Tall Ships Contest
"Cozumel Good Citizen" Contest Nominees…..
The nominations are in for the "Cozumel Good Citizen"  competition.   There are people who deserve to be rewarded for their work in our island community, people whose work helps change lives, improve lives, help others and Cozumel as a whole.
Starting Friday August 10 – Wednesday 15, you'll have the opportunity to vote (by clicking "like") for your favorite candidate.    The contest will be pinned in the announcement section of the Cozumel 4 You Facebook group.
Winner of the contest will have a FREE seat on a brand-new 2018 Cessna 206.  To have a bird's eye view of  the EIGHT Tall Ships arriving August 21 – 23rd.
The Nominees are:
Kent Avery –  For taking over the Trashy Little Group– which organizes monthly beach clean-ups
Nancy Murray – Who works with DIF on special projects
Jan Barnett  –  Who dedicates much of her time –  and her wallet –  to dog Rescue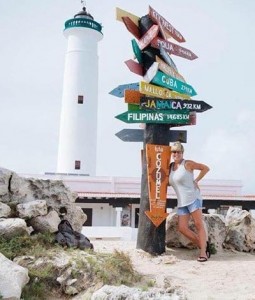 Nancy Beeman –  For her work with the English Speaking Church
Gena Meyer – For her social projects including making sure underprivileged island families receive Christmas Baskets
Sally Amatista – For her work with the Chrysalis Group – which donates school supplies to children
Andrea Sekula –  Who works as an Animal Rescuer & Medical Advocate
Cyndi Seale-Phillips has jumped in with both feet organizing events at the Humane Society.
Arturo Aguilar- For founding  "HazloHoy"  a recycling group here on the island
Imagine seeing the "Velas Latino América 2018 series" from the air-conditioned comfort of a new plane.  The Cessna 206 – Tall Number XA-LEO – is fully equipped with state of the art instruments and navigation including a Garmin 1000.  The leather interior resembles a SUV and even has airbags in the seatbelts.  Due to the sleek design each passenger will have a window seat for the duration of the flight.
Interested in taking a tall-ship tour of your own?  Fly Cozumel is offering a 30 minute flight over the Tall Ships is 99usd per person plus airport tax (12usd). Maximum 4 persons per flight and everyone will have a window seat. We will fly close to the Sailing Ships, you will have the best view of the event! Bring your camera. We will Fly you in our brand new 2018 Cessna (air conditioned, state of the art instruments and navigation, leather interior).  Imagine seeing the "Velas Latino América 2018 series" from the air-conditioned comfort of a new plane.  Check out the Fly Cozumel blog for more details.
Se dan a conocer los candidatos del concurso de Fly Cozumel para ver los Grandes Veleros
Candidatos del concurso  "Buen Ciudadano de Cozumel". . .
Ya se tienen las nominaciones para la competencia del "Buen Ciudadano de Cozumel". Son personas que merecen ser
premiadas por su labor en la comunidad de la Isla; personas cuya labor ayuda a cambiar vidas, mejorar vidas, ayudar a otros y a Cozumel como un todo.
A partir del viernes 10 de agosto al miércoles 15, tendrán la oportunidad de votar por su candidato favorito (al dar clic a "Me Gusta").  El concurso se fijará en la sección de anuncios del grupo Cozumel 4 You en Facebook.
El ganador del concurso obtendrá un asiento GRATIS a bordo del nuevo Cessna 206  2018 para echar un vistazo desde el aire de los OCHO Grandes Veleros que arribarán de Agosto 21 al 23.
Los nominados son:
Kent Avery, por tomar el control del grupo Trashy Little Group que se encarga de organizar limpiezas mensua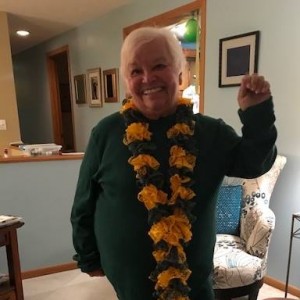 les de las playas.
Nancy Murray, quien trabaja en proyectos especiales con el DIF.
Jan Barnett, que dedica la mayor parte de su tiempo –  y su cartera – para el rescate de perros.
Nancy Beeman, por su trabajo con la iglesia de hala inglesa.
Gena Meyer, por sus proyectos sociales que incluyen  asegurar que niños desfavorecidos de la Isla reciban canastas navideñas.
Sally Amatista, por su labor con el grupo Chrysalis  dedicado a la donación de útiles escolares.
Andrea Sekula, quien trabaja como rescatista de animales y promotora médica.
Cyndi Seale-Phillips, quien se lanzó de lleno a la organización de eventos para la Sociedad Humanitaria.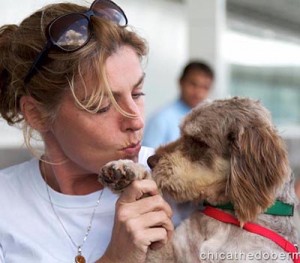 Arturo Aguilar, por fundar "Hazlo Hoy", un grupo dedicado al reciclaje en la Isla.
¡Imagine ver la serie "Veleros Latino América 2018 " desde la comodidad del avión nuevo con aire acondicionado! El Cessna 206, matrícula XA-LEO, se encuentra totalmente equipado con instrumentos y navegación Garmin 1000 de última generación. El interior recubierto de piel semeja un vehículo todo terreno, e incluso cuenta con bolsas de aire y cinturones de seguridad. Debido a su estilizado diseño, durante el vuelo cada pasajero tendrá un asiento junto a la ventana.
¿Le interesaría una excursión por su cuenta a un gran velero?  Fly Cozumel está ofreciendo un vuelo con una duración de 30 minutos sobre los Grandes Veleros por 99 dólares estadounidenses más impuesto de aeropuerto (12 dólares estadunidenses).  La capacidad máxima son 4 pasajeros por vuelo y todos tienen asiento junto a la ventana. Sobrevolaremos cerca de los Grandes Veleros. Usted tendrá la mejor vista del evento. Traiga su cámara. Volará en nuestro nuevo Cessna 2018 (con aire acondicionado, instrumentos y navegación de última generación, interior de piel). Imagine ver la serie "Velas Latinoamerica 2018" desde la comodidad de un avión nuevo y con aire acondicionado. Para mayores detalles, eche un vistazo al blog Fly Cozumel .
An ex-Connecticut Yankee who has called Cozumel home for over 18 years, Laura ran away to the Caribbean years ago, bumped around the islands teaching SCUBA diving, lost some time in Jamaica, and finally stopped in Cozumel for a 2 week vacation that hasn't ended yet. With a degree in Journalism from a fancy private college she convinced her parents to pay for, Laura writes, edits, and creates the weeklyCozumel 4 You news,social media, and promotional articles about the island, as well as moderates the Cozumel 4 You Facebook group, which currently has over 25,000 members. Her long suffering husband, Fabian, has long since resigned himself to having zero private life, as he's been involved in her various schemes and plots since his arrival. Proud parents to a variety of rescue dogs and cats, Laura continues to be the bane of her traditional Mexican mother-in-law's existence, as she muses her way through life in the Mexican Caribbean.
______________________________
Una ex yanqui de Connecticut quien llama hogar a Cozumel desde hace más de 15 años. Laura escapó al Caribe hace años, desplazándose de una isla a otra dando clases de BUCEO. Se dedicó a perder el tiempo en Jamaica y finalmente se detuvo en Cozumel para pasar unas vacaciones de 2 semanas que aún no terminan. Convenciendo a sus padres que pagaran una elegante universidad privada, obtuvo su título en Periodismo y Laura crea semanalmente Cozumel 4You, medios sociales y artículos promocionales sobre la Isla y también es moderadora en el grupo Cozumel 4 You en Facebook que actualmente cuenta con 25,000 miembros. Fabián, s umuy tolerante marido, desde hace mucho tiempo se resignó a no tener vida privada, pues se ha visto implicado en los diversos proyectos y planes que urde Laura. Son orgullosos padres de diversos perros y gatos rescatados. Mientras contempla su paso a través de la vida en el Caribe mexicano,Laura continúa siendo la pesadilla en la existencia de su muy tradicional suegra mexicana.
Latest posts by Laura Wilkinson (see all)