Cozumel Strong Man Contest
Cozumel To Host Strong Man Contest
November 9 & 10th….….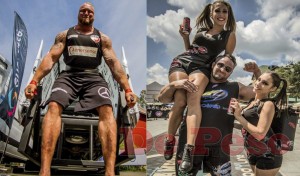 The Strongman Champions League 2018 will be hosted here in Cozumel on November 9 & 10. This is the latest addition to the international sporting events that take place on the island:  the GFNY race takes place on November 11th, and, of course, on  November 18 Cozumel will once again host a sold-out Ironman event.
This is the first time an event of this nature will take place on the Island of Swallows, although a similar event was held in Chetumal in 2017.   It was announced beck in September that Cozumel's new President, working in conjunction with State authorities would be brining another sporting event to the island.
Looking for more details on this new event?  There's a "Strongman Eventos Mexico"  Facebook page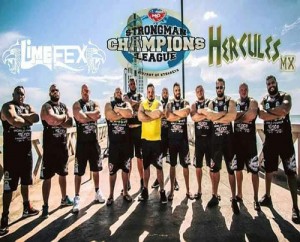 Cozumel sede de la competencia de los hombres fuertes
Noviembre 9 y 10 . . .
La liga Strongman Champions 2018 tendrá como sede Cozumel los días 9 y 10 de noviembre. Este es el complemento más reciente a los eventos deportivos internacionales que tienen lugar en la Isla. La carrera GFNY se realiza en Noviembre 11, y, por supuesto, el último domingo de Noviembre la Isla de Cozumel de nuevo será la anfitriona de un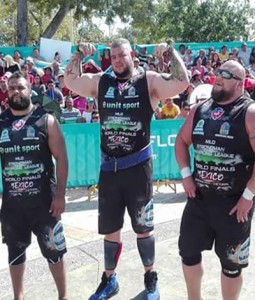 evento Ironman totalmente vendido.
No obstante que un evento similar se realizó en Chetumal en el año 2017, esta es la primera ocasión que tendrá lugar un evento de esta naturaleza en la Isla de las Golondrinas. El pasado mes de septiembre se informó que el nuevo Alcalde de Cozumel, en conjunto con las autoridades estatales, traerá otro evento deportivo a la Isla.
Laura Wilkinson is the Editor for Cozumel 4 You. An ex-Connecticut Yankee who has called Cozumel home for over 15 years, Laura ran away to the Caribbean years ago, bumped around the islands teaching SCUBA diving, lost some time in Jamaica, and finally stopped in Cozumel for a 2 week vacation that hasn't ended yet. With a degree in Journalism from a fancy private college she convinced her parents to pay for, Laura writes, edits, and creates the weekly Cozumel 4 You news, promotional articles about the island, and her very own blog, which she finds hilarious. Her long suffering husband, the Fabster, has long since resigned himself to having zero private life, as he's been involved in her various schemes and plots since his arrival. Proud parents to a variety of rescue dogs and cats, Laura continues to be the bane of her traditional Mexican mother-in-law's existence, as she muses her way through life in the Mexican Caribbean.
Latest posts by Laura Wilkinson (see all)