How To Obtain Your Island Resident Parks Card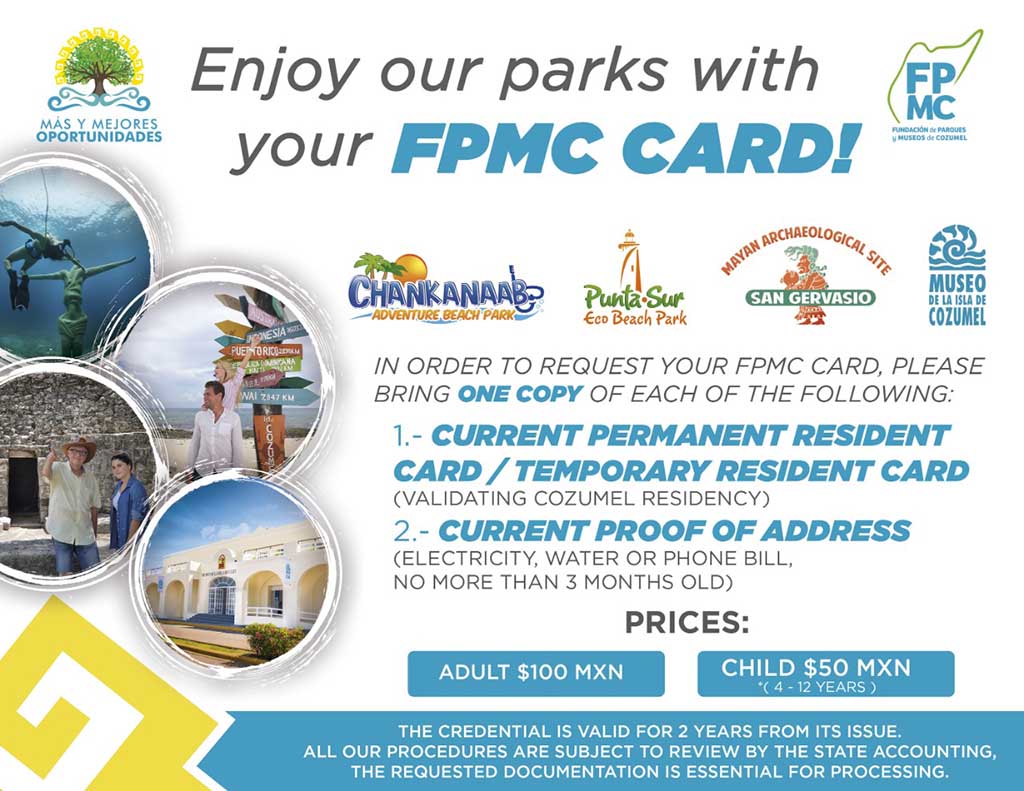 Island residents, including registered foreigners, have the opportunity to obtain a credential from the Fundacion de Parques y Museos de Cozumel, or FPMC for short, which allows the bearer to take advantage of free general admission to the island's parks: Chankanaab Adventure Beach Park, Punta Sur Eco Beach Park, the Cozumel Island Museum and San Gervasio (It's important to note that since San Gervasio is an archeological area, and falls under the jurisdiction of INAH (Instituto Nacional de Antropologia e Historia) it has a national entity cost of $80 pesos per person).
Several restaurants and attractions located inside the parks also offer discounts to card bearers.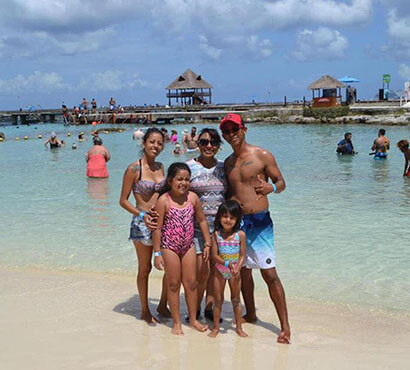 According to staff of the FPMC, this is a very popular program and during busy times of the year they receive up to 30 requests a day for credentials.
In order to obtain your own FPMC credential you will need to bring the following in original and copy per person: INE/IFE (if you care a Mexican citizen) or current Temporary / Permanent Resident Card, current proof of address (Electricity, Water or Phone Bill no more than 3 months old) also known as a "comprobante de domicilio", in Spanish). Minors will need a copy of their birth certificate, as well as a copy of adult ID (INE/IFE/Resident Card) and current proof of address as well .
The offices of the FPMC are located on Av. 30th between Juarez and Calle 1, with office hours between 8:30 am – 2 pm, Monday through Friday. Cost of the Credential is $100 pesos adult $50 pesos child. Valid for 2 years. More information, check out the FPMC Webside. www.fpmc.qroo.gob.mx
Mexican citizens with valid INE/IFE can apply for a special park discount called " Plan Nacional". For more information visit: www.cozumelparks.com.
Cómo puede obtener su credencial como residente de la Isla para acceder a los Parques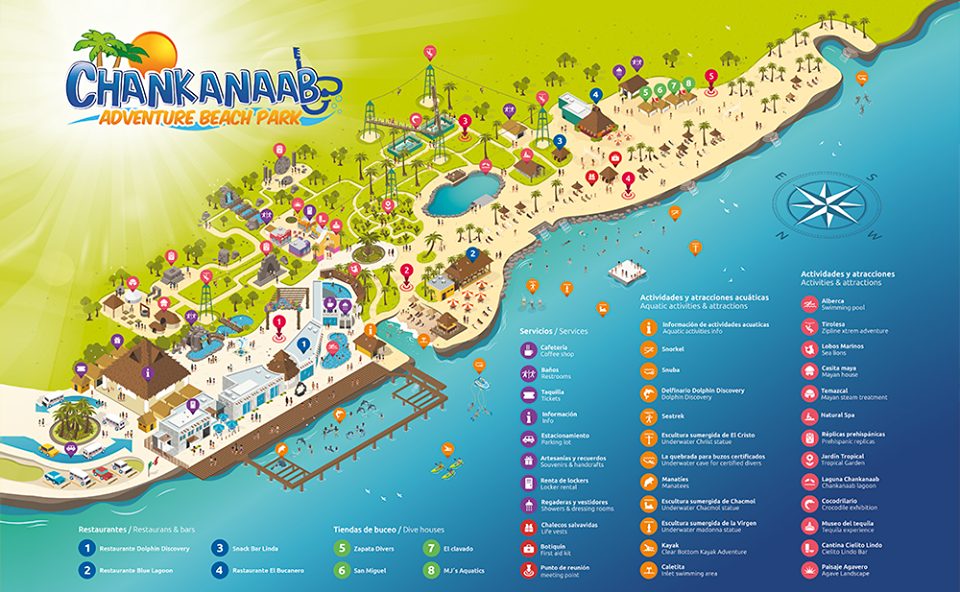 Los habitantes de la Isla, incluyendo a las personas de nacionalidad extranjera, tienen la oportunidad de obtener una credencial de la Fundación de Parques y Museos de Cozumel, o FPMC, la cual permite al portador aprovechar la entrada general gratuita a los parques de la Isla: Chankanaab, Adventure Beach Park, Punta Sur Eco Beach Park, el Museo de la Isla de Cozumel y San Gervasio (es importante tener en cuenta que en virtud de que San Gervasio es una zona arqueológica bajo la jurisdicción del INAH [Instituto Nacional de Antropología e Historia] cuyo costo como entidad nacional es de $80 pesos por persona).
Los diversos restaurantes y atracciones situados dentro de los parques también ofrecen descuentos a los titulares de las credenciales.
De acuerdo con el personal de l FPMC este es un programa muy popular y durante épocas de mayor afluencia reciben diariamente hasta 30 solicitudes de credenciales.
Para que pueda obtener su propia credencial de la FPMC es necesario que presente personalmente lo siguiente tanto en original como en copia: INE/IFE (en caso de ser mexicano) o u credencial vigente como Residente Temporal/Permanente, comprobante de domicilio vigente (recibo de luz, agua o teléfono no mayor a 3 meses de antigüedad). Los menores de edad necesitan presentar una copia de su acta de nacimiento, una copia de la identificación de un adulto (INE/IFE/ credencial de residencia) y, también, comprobante de domicilio actualizado.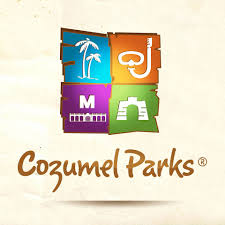 Las oficinas de la FPMC se ubican en la 30 Avenida entre Juárez y Calle 1, en un horario de atención de 8:30 am a 2 pm, de lunes a viernes. El Costo de la credencial es $100 pesos por adulto, y $50 pesos por niño. La credencial tiene validez de dos años. Para más información, consulte la página de la FPMC www.fpmc.qroo.gob.mx.
Los mexicanos con INE/IFE vigente pueden solicitar un descuento especial para los parques conocido como "Plan Nacional". Para más información visite: www.cozumelparks.com
Latest posts by Laura Wilkinson
(see all)