2019 Holidays  Mexico
Avoid surprises in 2019. Mandatory and Non-Mandatory Holidays in Mexico
Monica Sauza highlights the year's special days….
In order to avoid surprises when you need to deal with government offices, banks, etc., plan ahead and keep these dates in mind as they could be closed for business. Following you will find the official holidays observed nationwide, as well as others not so official but which might be observed in many places throughout Mexico in addition to their own festivities. A few years back, if an official holiday was – say – on a Thursday, schools, government offices, banks etc. took very long weekends (termed as hacer puente or 'make a bridge' – as it figuratively connects several days of leisure). But as children, workers, offices, etc. were away too many days in a year, it is now mandatory that official holidays be observed only on the closest Monday to the official date.
So, mark your calendars with the 2019 mandatory holidays:
January 1st., first day of the new year …. come and gone.
February 5, Constitution Day. To be observed on Monday February 4. This will be the 102th. Anniversary of the enactment of the Constitution of the United Mexican States. Not all government offices or companies observe it.
March 21, Benito Juarez's birthday memorial. This year will be observed on March 18. Benito Juarez, a very respected reformer and president of Mexico (1857-1872).
April 18 and 19th – Although not mandatory, some government offices and companies do observe these Easter (Semana Santa) days. Parents be prepared as School Spring Break this year is April 15 to the 26.
May 1st. International Labor Day. Mandatory. It will be a Wednesday this year.
September 16 – Independence Day. This year will be the 209th Anniversary of Mexican Independence and it will be a Monday. As this day is mandatory, most banks, government and (some) entities are closed.
November 20 – Mexican Revolution.  This year will be observed on Monday November 18th.
December 25 – Christmas Day. Last mandatory day-off in 2019. It will be a Wednesday.
Make a note that many government offices could be or not closed several days before (and after) December 24th and 25th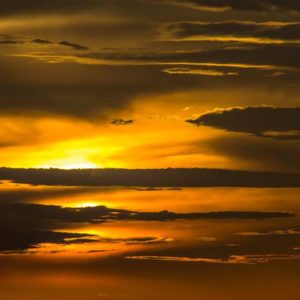 for a Holiday break.
As for non-mandatory holidays or festivities on 2019, when schools and certain entities could be on a break:
January 6, Epiphany or the Three Kings' day. This year it's a Sunday, so students will not miss school.
April 30th. – Children's Day. Occasionally schools have some sort of celebration for the students.
May 5 (Sunday) – Schools usually observe this day, which commemorates the Battle of Puebla day or more commonly known as Cinco de Mayo. In the U.S. a date mistakenly associated with the Mexican Independence (September 16). This date remembers the victory of the Mexican army against the French army in 1862.
May 10 (Friday) – Mothers' day. Schools commonly observe this day; and some government offices and companies give the day off to employees who are mothers.
May 15 (Wednesday) – Teachers' day. Observed by most educational institutions.
Schools' summer break = The break starts on Monday June 24 and students will return to school on Tuesday August 20.
November 2 (Saturday), Day of the Dead.
December 12 (Thursday), Day of the Virgin of Guadalupe.
The above dates apply nationwide. As for Cozumel, Mardi Gras or Carnaval events and celebrations will take place from February 27 to March 6. Local banks and some local government offices usually take one day-off during Mardi Gras.  On May 3rd. at the village of El Cedral, Cozumel celebrates the traditional and religious festivity of Santa Cruz de Sabán observed since 1848.
Evite sorpresas en el 2019. Días de descanso obligatorio y no feriados en México
Para evitar sorpresas al momento de hacer trámites ante dependencias de gobierno, bancos, etc., tome en cuenta estas fechas para que planee con anticipación pues es posible que no laboren. A continuación, encontrará los días de descanso obligatorio y los no feriados, pero posiblemente observados en muchos sitios en México, además de las festividades propias. Hace algunos años si un día feriado oficial era, por decir, un jueves, las escuelas, oficinas de gobierno, bancos, etc., se tomaban largos fines de semana o "hacían puente" (en sentido figurado pues se conectaban diversos días de asueto). Pero como las escuelas, empleados, oficinas, etc. dejaban de laborar durante demasiados días, el gobierno hizo obligatorio que algunos de los días feriados oficiales sólo se celebren el lunes más cercano a la fecha oficial.
Así que marquen sus calendarios con los días oficiales de descanso para el año 2019:
Enero 1. Primer día del nuevo año …. ya vino y se fue.
Febrero 5, Día de la Constitución que se conmemorará el lunes 4 de febrero. Este será el 102º año de la promulgación de la Constitución de los Estados Unidos Mexicanos. No todas las dependencias u oficinas lo observan.
Marzo 21, Conmemoración del nacimiento de Benito Juárez. Este año se celebrará el 18 de marzo. Benito Juárez fue un reformista muy respetado y presidente constitucional de México (1857-1872).
Marzo 26 a abril 9. A pesar de no ser fechas de descanso oficial, algunas dependencias de gobierno y oficinas observan estos días de Pascua o Semana Santa.  Padres de familia prepárense pues este año las vacaciones de primavera serán del 15 al 26 de abril.   
1º de mayo. Día Internacional del Trabajo. Obligatorio. Este año caerá en miércoles.
16 de septiembre – Día de la Independencia. Este año se conmemora el 209o Aniversario de la Independencia de México y caerá en lunes. Ya que es obligatorio, permanecerán cerradas la mayoría oficinas de gobierno, los bancos y (algunas) entidades.
20 de noviembre – Revolución Mexicana.  Este año se conmemorará el lunes 18 de noviembre.
Diciembre 25 – Navidad. Último día de descanso obligatorio en el 2019. Será miércoles.
Tomen nota de que en virtud de las festividades decembrinas muchas dependencias de gobierno pueden o no encontrarse cerradas varios días antes (y después) de los días 24 y 25 de diciembre.
En cuanto a vacaciones o festividades no obligatorias para 2019, cuando las escuelas y ciertas entidades podrían no laborar:
6 de enero, Día de Reyes. Este año cae en domingo, por lo que los alumnos no faltarán a clases.
30 de abril. – Día del Niño. En ocasiones las escuelas realizan algún evento para celebrar a los estudiantes.
5 de mayo (domingo) – por lo general las escuelas conmemoran este día. Es el día de la Batalla de Puebla, o como más
comúnmente se le conoce: Cinco de Mayo. En los E.U.A. lo relacionan equivocadamente con la Independencia de México (16 de septiembre). Esta conmemora la victoria del ejército mexicano sobre el ejército francés en el año 1862.
10 de mayo (viernes) – Día de la Madre. Por lo general, las escuelas celebran este día; y algunas oficinas de gobierno y empresas dan el día libre a quienes son madres.
15 de mayo (miércoles) – Día del Maestro. Celebrado por la mayoría de las instituciones educativas.
Vacaciones escolares de verano – El periodo de vacaciones comenzará el lunes 24 de junio y los estudiantes regresarán a clases el martes 20 de agosto.
2 de noviembre (sábado) – Día de los Muertos.
12 de diciembre (jueves) – Día de la Virgen de Guadalupe.
Las fechas indicadas son vigentes a nivel nacional. En cuanto a Cozumel, los eventos y celebraciones del Carnaval tendrán lugar del 27 de febrero al 6 de marzo. Por lo general, los bancos locales y algunas oficinas locales gobierno descansan un día durante Carnaval. El 3 de mayo, en el poblado del El Cedral, Cozumel conmemora el tradicional festejo religioso de la Santa Cruz de Sabán celebrado desde el año 1848.
An ex-Connecticut Yankee who has called Cozumel home for over 18 years, Laura ran away to the Caribbean years ago, bumped around the islands teaching SCUBA diving, lost some time in Jamaica, and finally stopped in Cozumel for a 2 week vacation that hasn't ended yet. With a degree in Journalism from a fancy private college she convinced her parents to pay for, Laura writes, edits, and creates the weeklyCozumel 4 You news,social media, and promotional articles about the island, as well as moderates the Cozumel 4 You Facebook group, which currently has over 25,000 members. Her long suffering husband, Fabian, has long since resigned himself to having zero private life, as he's been involved in her various schemes and plots since his arrival. Proud parents to a variety of rescue dogs and cats, Laura continues to be the bane of her traditional Mexican mother-in-law's existence, as she muses her way through life in the Mexican Caribbean.
______________________________
Una ex yanqui de Connecticut quien llama hogar a Cozumel desde hace más de 15 años. Laura escapó al Caribe hace años, desplazándose de una isla a otra dando clases de BUCEO. Se dedicó a perder el tiempo en Jamaica y finalmente se detuvo en Cozumel para pasar unas vacaciones de 2 semanas que aún no terminan. Convenciendo a sus padres que pagaran una elegante universidad privada, obtuvo su título en Periodismo y Laura crea semanalmente Cozumel 4You, medios sociales y artículos promocionales sobre la Isla y también es moderadora en el grupo Cozumel 4 You en Facebook que actualmente cuenta con 25,000 miembros. Fabián, s umuy tolerante marido, desde hace mucho tiempo se resignó a no tener vida privada, pues se ha visto implicado en los diversos proyectos y planes que urde Laura. Son orgullosos padres de diversos perros y gatos rescatados. Mientras contempla su paso a través de la vida en el Caribe mexicano,Laura continúa siendo la pesadilla en la existencia de su muy tradicional suegra mexicana.
Latest posts by Laura Wilkinson (see all)