How To Obtain Your Island Resident Parks Card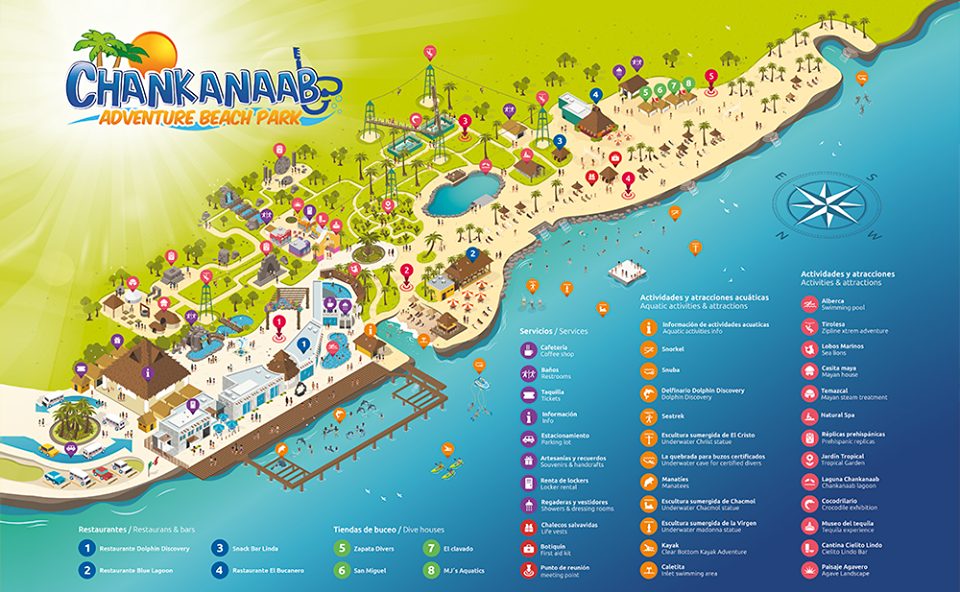 Island residents, including registered foreigners, have the opportunity to obtain a credential from the Fundacion De Parques Y Museos De Cozumel, or FPMC for short, which allows the bearer to take advantage of free, or deeply discounted admission, to the island's parks.
Benefits of the FPMC card are free entrance to various island attractions, including Punta Sur Eco-Park, and Chankanaab National Park. Several restaurants located inside Chankanaab Park also offer discounts to card bearers.
It's important to note that San Gervasio only offers a deeply discounted entrance with the FPMC card since it is an archeological area, and falls under the jurisdiction of INAH (Instituto Nacional de Antropología e Historia ) which is a national entity, with the admission funds are slated for the conservation and protection of the area.
According to staff of the FPMC, this is a very popular program and during busy times of the year they receive up to 30 requests a day for credentials.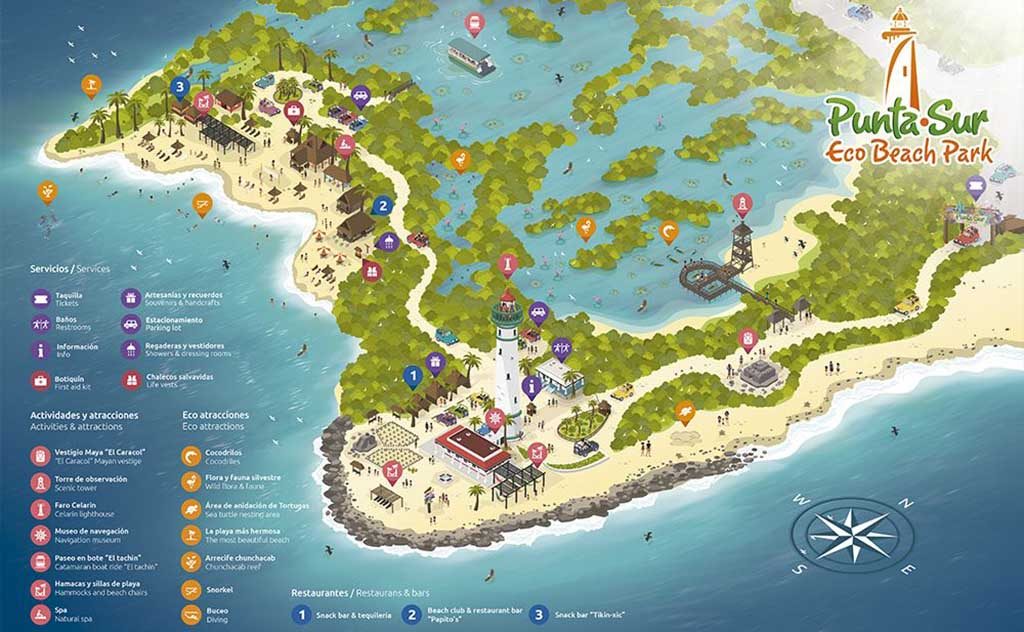 In order to obtain your own FPMC credential you will need the following: a copy of your INE (if you are a Mexican citizen) or credential from Immigration (if you are a registered foreigner), a current utility bill, (also known as a "comprobante de domicillo," in Spanish), and a plan locale card from either ferry operator. If you are retired, you will also need your INAPAN card. Minors will need a copy of their birth certificate as well as a copy of their parent's credential (INE or immigration card)
The offices of the FPMC are located on Av. 30th between Juarez and Calle 1, with office hours between 8:30 am – 3 pm, Monday through Friday. Cost of the credential is $100 pesos. For more information, check out the FPMC webpage.
For residents of the State of Quintana Roo, the FPMC also offers a discounted rate with the presentation of a current IFE or immigration credential. For example, entrance to Chankanaab Park is only $100 pesos for adults and $50 pesos for minors with a Quintana Roo credential.
Cómo puede obtener su credencial como residente de la Isla para acceder a los Parques
Quienes residen en la Isla, incluyendo nacionales extranjeros registrados, tienen la oportunidad de obtener una credencial de la Fundación de Parques y Museos de Cozumel (FPMC) que permite al titular aprovechar la admisión gratuita o con descuento a los parques de la Isla.
Los beneficios de dicha credencial de la FPMC son la entrada gratuita a diversas atracciones de la Isla como lo son el Ecoparque Punta Sur y el Parque Nacional Chankanaab. Varios restaurantes dentro del Parque Chankanaab también ofrecen descuentos a los titulares de credenciales.
Es necesario puntualizar que San Gervasio sólo ofrece admisión gratuita con la credencial FPMC en virtud de ser una zona arqueológica la cual recae dentro de la jurisdicción del Instituto Nacional de Antropología e Historia (INAH), una entidad federal y los fondos se destinan para la conservación y protección del área.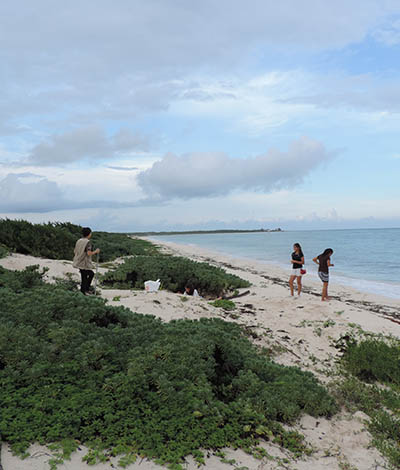 De acuerdo con el personal de la FPMC, este es un programa bastante popular y durante periodos de mucha actividad durante el año reciben gasta 30 solicitudes diarias para obtener la credencial.
Para obtener su propia credencial de la FPMC usted necesita lo siguiente: una copia de su INE (si es ciudadano mexicano) o su tarjeta de condición migratoria (si es nacional extranjero registrado), comprobante de domicilio actualizado y credencial de Plan Local de alguno de los operadores de los ferries. Si usted es jubilado, también le solicitarán su credencial INAPAN. Los menores de edad deben presentar sus actas de nacimiento y una copia de la credencial de sus padres (INE o de condición migratoria) .
Para quienes residen en el Estado de Quintana Roo, la FPMC también ofrece una tarifa con descuento en la presentación de la credencial IFE o credencial de condición migratoria actualizadas. Por ejemplo, con una credencial expedida en Quintana Roo la entrada al Parque Chankanaab cuenta tan solo $100 pesos para los adultos y $50 pesos para los menores.
An ex-Connecticut Yankee who has called Cozumel home for over 18 years, Laura ran away to the Caribbean years ago, bumped around the islands teaching SCUBA diving, lost some time in Jamaica, and finally stopped in Cozumel for a 2 week vacation that hasn't ended yet. With a degree in Journalism from a fancy private college she convinced her parents to pay for, Laura writes, edits, and creates the weeklyCozumel 4 You news,social media, and promotional articles about the island, as well as moderates the Cozumel 4 You Facebook group, which currently has over 25,000 members. Her long suffering husband, Fabian, has long since resigned himself to having zero private life, as he's been involved in her various schemes and plots since his arrival. Proud parents to a variety of rescue dogs and cats, Laura continues to be the bane of her traditional Mexican mother-in-law's existence, as she muses her way through life in the Mexican Caribbean.
______________________________
Una ex yanqui de Connecticut quien llama hogar a Cozumel desde hace más de 15 años. Laura escapó al Caribe hace años, desplazándose de una isla a otra dando clases de BUCEO. Se dedicó a perder el tiempo en Jamaica y finalmente se detuvo en Cozumel para pasar unas vacaciones de 2 semanas que aún no terminan. Convenciendo a sus padres que pagaran una elegante universidad privada, obtuvo su título en Periodismo y Laura crea semanalmente Cozumel 4You, medios sociales y artículos promocionales sobre la Isla y también es moderadora en el grupo Cozumel 4 You en Facebook que actualmente cuenta con 25,000 miembros. Fabián, s umuy tolerante marido, desde hace mucho tiempo se resignó a no tener vida privada, pues se ha visto implicado en los diversos proyectos y planes que urde Laura. Son orgullosos padres de diversos perros y gatos rescatados. Mientras contempla su paso a través de la vida en el Caribe mexicano,Laura continúa siendo la pesadilla en la existencia de su muy tradicional suegra mexicana.
Latest posts by Laura Wilkinson (see all)