Cozumel Weekly News in Photos
by Karina Carrion
HOME PORT
COZUMEL, February 2021 –  State Tourism authorities and the City Council of Cozumel are reviewing a technical document supporting the Island's features, for it to be considered a cruise ships' embarkation or home port as it could be a new business model enhancing the overnight accommodation market.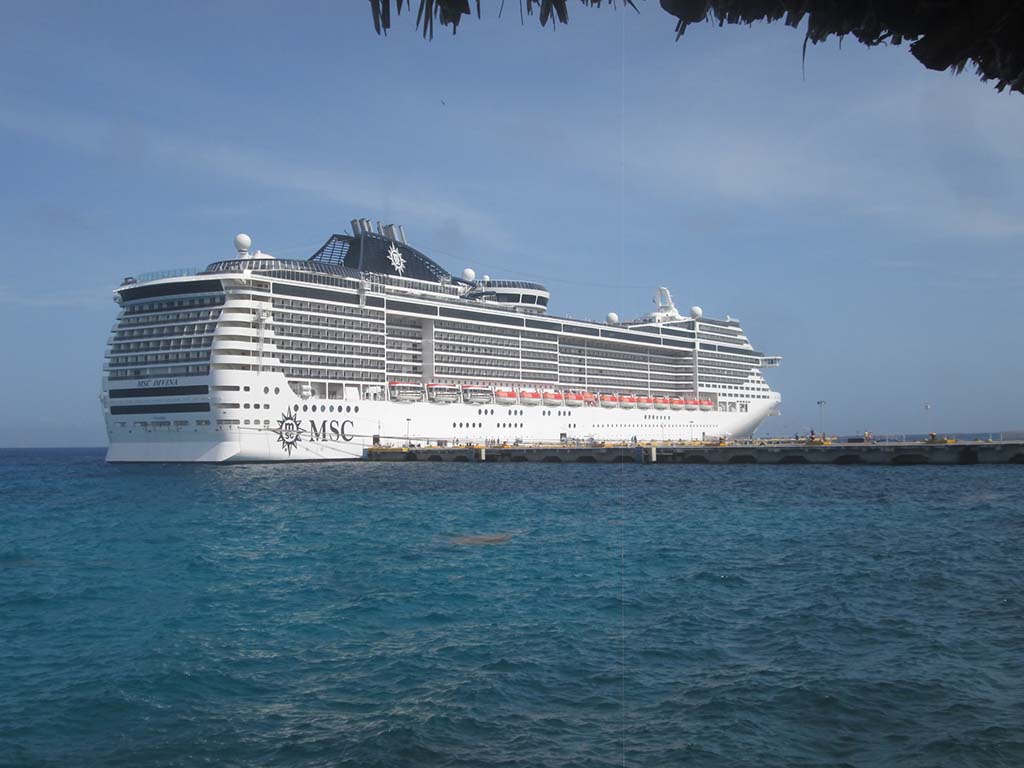 From the initiative of federal congressman Luis Alegre Salazar to the approval of the business sector's representatives, the head of the Ministry of Tourism of Quintana Roo, Marysol Vanegas Perez, has confirmed they are preparing a technical document that will be submitted to cruise line companies so they may consider the port of Cozumel as embarkation or home port based upon the restrictions that do not allow departures from any U.S. ports.
Along the same line, Maria del Carmen Joaquín Hernández, COPARMEX's chairwoman in Cozumel recalled that on the 2018 fiscal year, the destination operated as an embarkation port for Pullmantur; and a year later it did so again for Mediterranean Shipping Company (MSC) and it was even mentioned that in 2020 the cruise line company in question had made the Island its home port; however, it cancelled those operations due to Covid-19.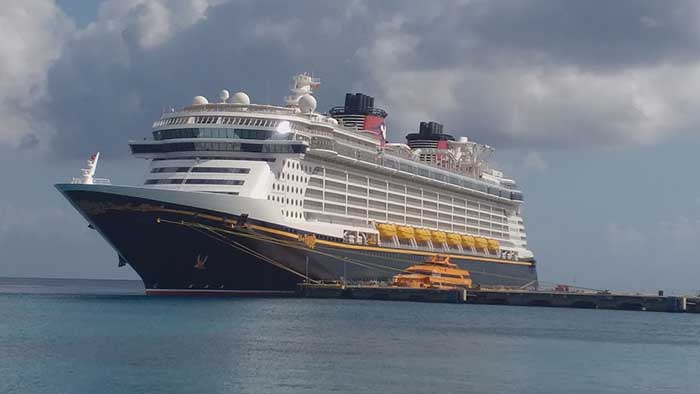 Given the absence of cruise ship arrivals since March last year, Cozumel's economy plummeted and has not been able to recover. Likewise, the tourism sector being paralyzed as the Mexican government does not consider it an essential activity. Hence, as opposed to other businesses in the north and central parts of the country the recovery of several sectors is out of step.
The initiative was addressed with the federal congressman Luis Alegre, who presides the Tourism Commission in the House of Representatives and who kindly considered the initiative to revisit the Cozumel homeport issue which would implement a new business model also enabling overnight tourism with cruise ship passengers who would arrive one or two days before departing the port, should the negotiation and operation be defined as allowed even by health protocols among other health authorities.
SAN MIGUEL PIER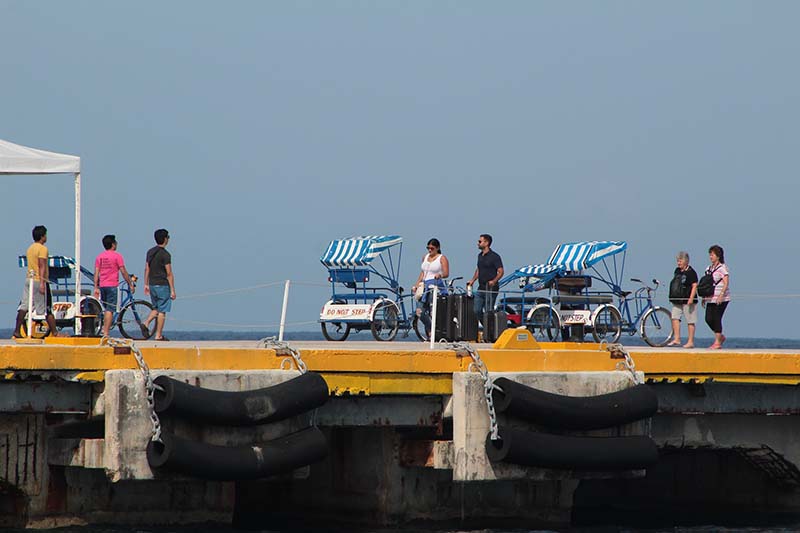 Even though at the beginning of the year a drastic drop in passenger traffic was expected in the ferry service from Cozumel-Playa del Carmen and vice versa, the numbers were encouraging for both ferry companies and also for the head of the Integral Port Administration of Quintana Roo (APIQROO), Alicia Ricalde Magaña, who reported that the through the premises 168,221 passengers traveled on the federal maritime route .
For the head representative of the ports, preventive measures are a priority to ensure the prevailing arrival of visitors; therefore, health measures continue to be strengthened such as the mandatory use of masks, both at the terminal as well as onboard the vessels of either company. Thus, the companies have been urged to enforce these measures and together with the Commission for the Protection against Sanitary Risk (Cofepris), the agency punishing non-compliance, are vigilant as to the seating capacity.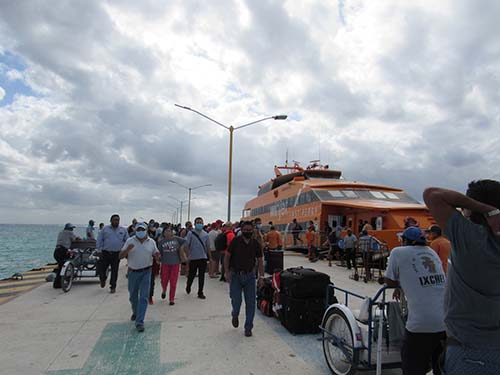 In order to face the Covid-19 pandemic, Ricalde Magaña assured that a strict health protocol is in place at the "San Miguel" fiscal pier, managed by the state-run agency, implementing the necessary measures to minimize the risk of contagion among passengers while in this maritime terminal.
In addition to the aforementioned health measures, the port terminal has gel sanitizers and sinks with hand diisinfectants, while trained staff sanitizes areas commonly used by travelers.
Quintana Roo police officers as well as of the National Guard (GN) also have an important role in enforcement of rules at the pier as they intervene when passengers are reluctant to comply the health measures that, after all, are applied for the well-being of all users and, as assured, will be further strengthened as needed.
COZUMEL SURFER, ONE OF CLEARWATER REGATTA'S BEST
As part of prepping herself for this years' July Olympic Games in Tokyo, Cozumel's own surfer Demita Vega De Lille ranked among the best 10 best in the Clearwater Regatta in Florida, placing Quintana Roo on high together with Alex Torres Rinaldelli in an event were athletes from 13 different countries participated.
The outstanding islander added her participation in the regatta that was held between February 4 and 7. At the end of the competition, scoring 102 placed her seventh, while Alex Torres came in eighth with 109.
Unlike Demita Vega, the young Quintana Roo native is looking to position himself as Mexico's representative in the Pan American Games in Colombia, venue that will be defined in a following competition. Both surfers' achievement has been recognized in the top 10 among more than 100 athletes from 13 countries such as: the United States, Canada, Virgin Islands, Puerto Rico, Brazil, Great Britain, Ecuador, Guatemala, Venezuela, Colombia, Chile, Turkey and the Mexican delegation.
It is worth pointing out that so far for the 2021 Tokyo Olympic Games, Mexico has 47 slots with 88 athletes (49 men and 39 women) and the Mexican Olympic Committee expects to take 130 to 150 athletes to these Games. Despite concerns brought about by the Covid-19 pandemic – due to which the 2020 edition was cancelled –, athletes and organizers remain optimistic and continue preparing for the Olympic Games, where the Cozumelenian is expected to play an important role in winning the gold medal.
Noticias de Cozumel en la semana en fotografías
By Karina Carrión
HOME PORT
COZUMEL, febrero 2021.- Autoridades estatales de Turismo, así como del  Ayuntamiento de Cozumel, analizan documento técnico para poder sustentar las características de la isla, a fin de que este pueda ser considerado como puerto de embarque o como un home port para cruceros, ya que se podría ser un nuevo modelo de negocios que potencialice incluso el mercado de pernocta.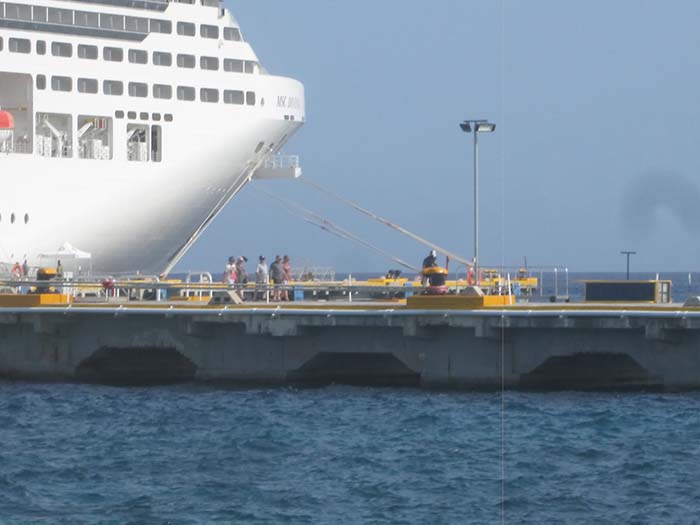 Desde la iniciativa del diputado federal, Luis Alegre Salazar, hasta el buen visto de los representantes del sector empresarial al respecto, ha derivado en que la titular de la Secretaría de Turismo de Quintana Roo, Marysol Vanegas Pérez confirme que están trabajando en la elaboración del documento técnico el cual buscarán presentar a las navieras que pudieran consideran al puerto cozumeleño como puerto de embarque ante las restricciones que no permiten el zarpe desde alguno de los puertos de Estados Unidos.
En dicho sentido, María del Carmen Joaquín Hernández, presidente de la COPARMEX en Cozumel, recordó que en el ejercicio fiscal 2018, el destino operó como puerto de embarque para la empresa Pullmantur, y un año después lo hizo para la empresa Mediterranean Shipping Company (MSC), incluso se destacó que la naviera en mención  había establecido a la isla para activarla como su home port  durante el 2020; sin embargo la llegada del Covid-19 canceló tal operatividad.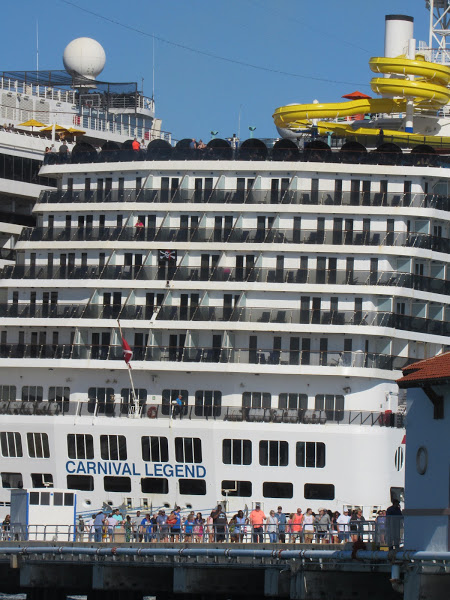 Ante la falta de cruceros desde el pasado mes de marzo, la economía en Cozumel sufrió una caída de la que no ha logrado recuperarse, sumándose la paralización de todo el sector turístico al no ser considerada una actividad esencial para el gobierno de México, lo que desfasó la reactivación de diversos sectores en comparación con el resto de negocios del norte y centro del país.
Es por  ello que se comenzó a gestionar ante el diputado federal, Luis Alegre, quien preside la Comisión de Turismo en la Cámara de la Unión, y quien tuvo a bien considerar la iniciativa para retomar el tema del home port en Cozumel, a fin de poder implementar un nuevo modelo de negocios que active incluso el turismo de pernocta con los cruceristas que lleguen de uno a dos días antes de zarpar del puerto si llega a concretarse la negociación y operatividad conforme lo permitan  incluso los protocolos sanitarios entre otras autoridades de salud.
MUELLE SAN MIGUEL
A pesar de que se esperaba con el inicio del año una drástica caída en el tráfico de pasajeros de la ruta federal entre Cozumel-Playa del Carmen y viceversa, los números lograron ser alentadores para ambas navieras, así como para la titular de la Administración Portuaria Integral de Quintana Roo (APIQROO), Alicia Ricalde Magaña, quien dio a conocer que el recinto local logró movilizar el mes de enero con 168 mil 221 viajeros en la ruta federal detallada.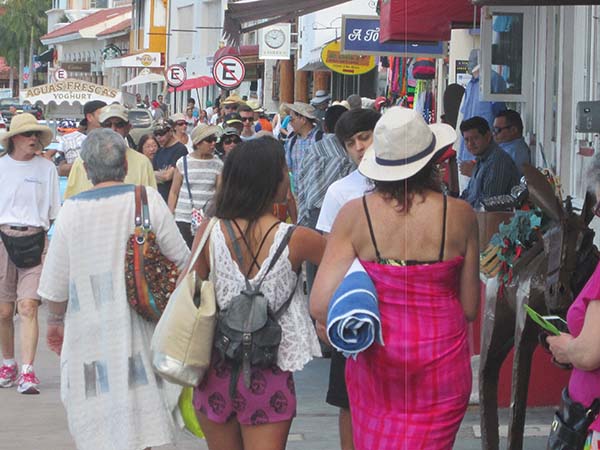 Para la titular de puertos, el tema de las medidas preventivas son prioridad para que prevalezca el arribo de visitantes, por lo que mantienen reforzando las medidas sanitarias como es la obligatoriedad del uso del cubre boca, tanto en la terminal como en las navieras, ya que así se les ha exhortado a los encargados para su cumplimiento, incluso mantienen vigilancia en cuanto al aforo de éstas, conjuntamente con la autoridad de Cofepris, encargada de sancionar el incumplimiento.
Ricalde Magaña, garantizó que en el muelle fiscal "San Miguel", administrado por la paraestatal, se mantiene un estricto protocolo sanitario para hacerle frente a la pandemia del Covid-19, implementándose las medidas necesarias para disminuir el riesgo de contagio entre pasajeros mientras se mueven en esta terminal marítima.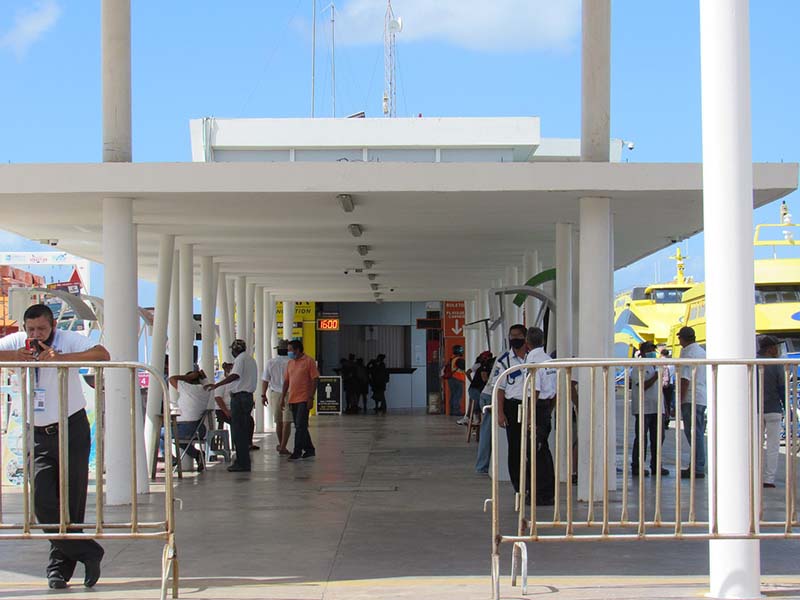 Además de las medidas sanitarias antes descritas, en la terminal portuaria se cuenta con dispensadores de gel antibacterial y lavabos con productos para la desinfección de manos, mientras que personal capacitado se encarga de la sanitización de las áreas comúnmente utilizadas por los viajeros.
Los elementos de la Policía Quintana Roo y de la Guardia Nacional (GN) forman también parte importante en la regulación de medidas en el muelle, ya que intervienen en casos en los que los pasajeros se muestran renuentes a acatar las medidas sanitarias que finalmente se están aplicando por el bienestar de todos los usuarios y que se aseguró, se irán reforzando de ser necesario.
VELERISTA COZUMELEÑA, DE LAS MEJORES EN REGATA CLEARWATER
Como parte de su preparación rumbo a los Juegos Olímpicos de Tokio a realizarse en julio del año en curso, la cozumeleña Demita Vega De Lille, logró posicionarse entre los mejores 10 lugares de la Regata Clearwater realizado en Florida, evento en el que participaron más de cien atletas representantes de 13 diversos países, logrando así colocar en alto el nombre de Quintana Roo, al igual que el velerista Alex Torres Rinaldelli.
La destacada isleña sumó su participación en la regata efectuada en el reciente periodo que abarcó del cuatro al siete de febrero de 2021. Logrando sumar 102 puntos que le colocaron en el séptimo puesto, mientras que Alex Torres, se colocó en la octava posición con 109 unidades al finalizar la competencia.
A diferencia de Demita Vega, el joven quintanarroense está en busca de un lugar para ser el representante de México en los Panamericanos de Colombia, plaza que se definirá en una siguiente competencia, por lo que el posicionamiento de ambos veleristas ha sido reconocido por su logro en los 10 primeros lugares y la nutrida competencia con más de 100 atletas provenientes de 13 países como: Estados Unidos, Canadá, Islas Vírgenes, Puerto Rico, Brasil, Gran Bretaña, Ecuador, Guatemala, Venezuela, Colombia, Chile, Turquía y la delegación mexicana.
Es de recordar que para los Juegos Olímpicos de Tokio 2021, México tiene hasta el momento 47 plazas con 88 deportistas (49 varoniles y 39 femeniles), y el Comité Olímpico Mexicano espera llevar a esa justa entre 130 y 150 atletas. Pese a la incertidumbre que ha generado la pandemia de covid-19 -que incluso ya canceló la edición 2020 como estaba planeada en un inicio- los atletas y organizaciones se mantienen optimistas y continúan con su preparación de cara a la justa olímpica donde se prevé que la cozumeleña pueda presentar un importante papel en busca de la presea dorada.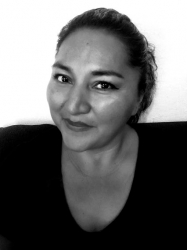 Latest posts by Kary Carrión
(see all)