Helping Cozumel COPARMEX
A Message from Carmen Joaquin President COPARMEX
Dear Friends of the American and Foreign Community living in Cozumel, my name is Carmen Joaquin and I am the President of the Cozumel Business Owner's Union.
We find ourselves in very challenging times for the World but specially for our Island.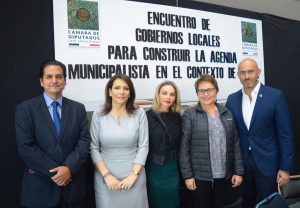 As you already know our local economy is almost in its entirety dependent on Tourism, especially Cruise ships, and it's been almost a month since we received the last one, with a current possible return date estimated around September.
So as some other cities economies started to slow down gradually, ours came to an abrupt halt already a month ago.
Since then most businesses on the Island have closed and the few that are still open are pretty much working at a very low or minimal capacity, the unemployment rate has gone up, and those workers that earned their major income from tips and commissions, such as waiters, sales staff, taxi drivers, tour guides, etc. are already at zero.
And even though there are many socially responsible employers who are doing their best not to let their staff go, or have worked out different agreements to help provide for their basic housing and feeding needs.
But as you can imagine without any money coming in, it will be impossible to be able to do this for much longer.
Our Municipal and State authorities are taking as many measures as possible to support all Businesses within their reach of action.
In the past days we have heard many International Leaders announce major economic stimulus packages and measures to help control the spread of the virus and the effect it will have on their economies.
They know that people need to stay at home, but they also know, that all kinds of businesses need help to survive for the economy to thrive once we get through this unprecedented Crisis.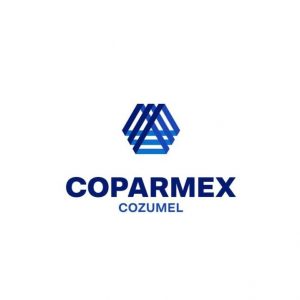 Unfortunately, as we go into Phase 3 of the Pandemic, our current President has yet to announce any sort of package or special effort to help the Private Sector.
Without them, most businesses and especially the little ones or the self-employed individuals are doomed in these troubling times.
That is why today our most vulnerable people and their families need our help to put food on their tables!
Here at Coparmex we want to let them know that they are not alone!
So today we appeal to our generosity to join our efforts to purchase and donate Food Relief Kits to those in need.
How You can Help with Food Kits
Here at Coparmex we have already secured a few hundred of the kits, their cost is 179.90 (approximately 8 usd) they include 26 items, and they will arrive here in Cozumel this Saturday April 18th.
Since we know that it is very important to make this effort as transparent as possible, you may deposit or transfer the amount to the Union's Account through a Local or International Bank, you can also be Invoiced if needed. Cash donations are also accepted (we can have someone pick them up, so you do not need to leave your house).
Unfortunately, it is quite unpractical to use a PayPal Account currently due to high commissions and the long time they take to reimburse.
You can trust our Organization to hand them out to people who are in desperate need of them, as we already have in place the logistics and safety protocol to do it, in order to ensure that we have the less people out on the streets as possible.
But there is always the option the option for you to either pick them up and deliver them yourselves to your personnel or the selected Goodwill organization of your choice.
You may contact us to join our efforts through the following channels or ask for our account information or more details of our program.
Email: cecozumel@gmail.com
Direct Message our Facebook Page:
We thank you in advance for your kindness and generosity and encourage you to continue supporting local businesses, for they need you more than ever.
God Bless You and Please STAY SAFE!!!
An ex-Connecticut Yankee who has called Cozumel home for over 18 years, Laura ran away to the Caribbean years ago, bumped around the islands teaching SCUBA diving, lost some time in Jamaica, and finally stopped in Cozumel for a 2 week vacation that hasn't ended yet. With a degree in Journalism from a fancy private college she convinced her parents to pay for, Laura writes, edits, and creates the weeklyCozumel 4 You news,social media, and promotional articles about the island, as well as moderates the Cozumel 4 You Facebook group, which currently has over 25,000 members. Her long suffering husband, Fabian, has long since resigned himself to having zero private life, as he's been involved in her various schemes and plots since his arrival. Proud parents to a variety of rescue dogs and cats, Laura continues to be the bane of her traditional Mexican mother-in-law's existence, as she muses her way through life in the Mexican Caribbean.
______________________________
Una ex yanqui de Connecticut quien llama hogar a Cozumel desde hace más de 15 años. Laura escapó al Caribe hace años, desplazándose de una isla a otra dando clases de BUCEO. Se dedicó a perder el tiempo en Jamaica y finalmente se detuvo en Cozumel para pasar unas vacaciones de 2 semanas que aún no terminan. Convenciendo a sus padres que pagaran una elegante universidad privada, obtuvo su título en Periodismo y Laura crea semanalmente Cozumel 4You, medios sociales y artículos promocionales sobre la Isla y también es moderadora en el grupo Cozumel 4 You en Facebook que actualmente cuenta con 25,000 miembros. Fabián, s umuy tolerante marido, desde hace mucho tiempo se resignó a no tener vida privada, pues se ha visto implicado en los diversos proyectos y planes que urde Laura. Son orgullosos padres de diversos perros y gatos rescatados. Mientras contempla su paso a través de la vida en el Caribe mexicano,Laura continúa siendo la pesadilla en la existencia de su muy tradicional suegra mexicana.
Latest posts by Laura Wilkinson (see all)