Tourist Cozumel
Tourists Slowly Return to Cozumel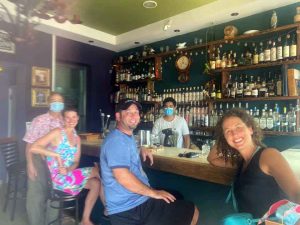 Despite a small  increase in COVID-19 cases, tourists are slowly returning to Cozumel.  The island, and in fact, the entire state of Quintana Roo is currently under a state of "Orange" alert meaning that restaurants and touristic activities can open at 30%.
Last week marked the arrival of both domestic and international visitors as flights were reinstated from Mexico City.  Tourists were seen taking photos, scuba diving and dining out.  Reports from both tourists and business owners have been positive, in spite of the current restrictions.  It's still currently a municipal mandate here in Cozumel, that masks are required to be worn in public.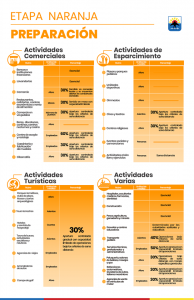 A representative from the Administración Portuaria Integral de Quintana Roo (Apiqroo) of Cozumel reported that of the 180 vessels registered in Marina Fonatur, between 40 and 60 are in operation, depending of the number of scheduled tours.
Vuelve lentamente el turismo a Cozumel
A pesar del pequeño aumento de casos de COVID-19, el turismo regresa lentamente a Cozumel. La Isla, y de hecho, todo el estado de Quintana Roo actualmente se encuentran en alerta "naranja", lo que significa que los restaurantes y las actividades turistas pueden abrir al 30%.
Durante la semana pasada llegaron visitantes tanto nacionales como internacionales gracias a la reanudación de los vuelos desde la Ciudad de México. Fue posible ver a los turistas tomando fotografías, buceando y cenando fuera. A pesar de las restricciones vigentes, los comentarios reportados tanto de turistas como de los comerciantes han sido positivos. El gobierno municipal de Cozumel exige el uso de cubre bocas en público.
Un representante de la Administración Portuaria Integral de Quintana Roo (Apiqroo) en Cozumel informó que se encuentran registradas 180 embarcaciones en la Marina Fonatur; entre 40 y 60 están en operación dependiendo del total de excursiones programadas.
An ex-Connecticut Yankee who has called Cozumel home for over 18 years, Laura ran away to the Caribbean years ago, bumped around the islands teaching SCUBA diving, lost some time in Jamaica, and finally stopped in Cozumel for a 2 week vacation that hasn't ended yet. With a degree in Journalism from a fancy private college she convinced her parents to pay for, Laura writes, edits, and creates the weeklyCozumel 4 You news,social media, and promotional articles about the island, as well as moderates the Cozumel 4 You Facebook group, which currently has over 25,000 members. Her long suffering husband, Fabian, has long since resigned himself to having zero private life, as he's been involved in her various schemes and plots since his arrival. Proud parents to a variety of rescue dogs and cats, Laura continues to be the bane of her traditional Mexican mother-in-law's existence, as she muses her way through life in the Mexican Caribbean.
______________________________
Una ex yanqui de Connecticut quien llama hogar a Cozumel desde hace más de 15 años. Laura escapó al Caribe hace años, desplazándose de una isla a otra dando clases de BUCEO. Se dedicó a perder el tiempo en Jamaica y finalmente se detuvo en Cozumel para pasar unas vacaciones de 2 semanas que aún no terminan. Convenciendo a sus padres que pagaran una elegante universidad privada, obtuvo su título en Periodismo y Laura crea semanalmente Cozumel 4You, medios sociales y artículos promocionales sobre la Isla y también es moderadora en el grupo Cozumel 4 You en Facebook que actualmente cuenta con 25,000 miembros. Fabián, s umuy tolerante marido, desde hace mucho tiempo se resignó a no tener vida privada, pues se ha visto implicado en los diversos proyectos y planes que urde Laura. Son orgullosos padres de diversos perros y gatos rescatados. Mientras contempla su paso a través de la vida en el Caribe mexicano,Laura continúa siendo la pesadilla en la existencia de su muy tradicional suegra mexicana.
Latest posts by Laura Wilkinson (see all)