Cozumel Easter Semana Santa
Cozumel Public Safety Department Ready for Semana Santa/Easter Week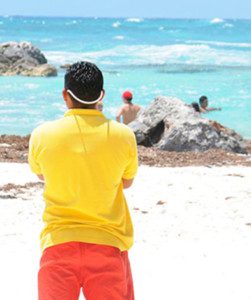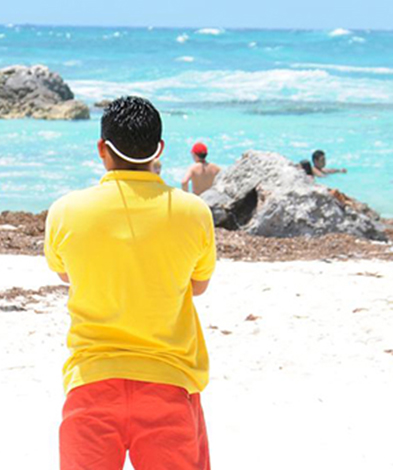 This year Semana Santa/ Easter week will take place starting Saturday April 5th and run until Easter Sunday April 12th.  It's often considered to be the busiest week of the year for national travel, since schools and many offices will be closed throughout the country.
Entire families visit relatives, friends or just come to enjoy Cozumel's beaches, watersports and cuisine.  Cozumel municipal officials have been hard at work ensuring that public safety departments, such as police and lifeguards, are prepared for the additional crowds that will arrive  to the island.
Cozumel's  Director of Public Safety, has announced that additional contingency plans have been put in place during the holiday time so that beachgoers can enjoy their visit in the safest manner possible.  Last year "Operation Semana Santa" was deemed a total success, with lifeguards rescuing several swimmers without a single fatality.
La Dirección de Seguridad Pública de Cozumel está lista para la Semana Santa
Este año la Semana Santa/Pascua será del sábado 5 al domingo 12 de abril. A menudo se le considera la semana de mayor actividad durante el año en lo que respecta a los viajes nacionales ya que tanto escuelas como muchas oficinas se encuentran cerradas en el país.
Familias enteras visitan a sus parientes, amigos o simplemente vienen a Cozumel a disfrutar de las playas, los deportes acuáticos y la gastronomía. Las autoridades municipales de Cozumel han estado trabajando arduamente con el objeto de garantizar que las direcciones encargadas de la seguridad pública, tales como la policía y los guardavidas, se encuentren preparados para recibir las multitudes adicionales que llegarán a la Isla.
El director de Seguridad Pública de Cozumel anunció que se han puesto en marcha planes de contingencia adicionales que los visitantes a las playas puedan visitar su visita de la manera más segura posible durante sus vacaciones. El año pasado la "Operación Semana Santa" se consideró un éxito total, ya que guardavidas rescataron a varios nadadores y no hubo ninguna fatalidad.
Latest posts by Laura Wilkinson
(see all)