Quintana Roo Anniversary
Happy Anniversary to One of Mexico's Youngest States
Free and Sovereign State of Quintana Roo celebrates 44
The State of Quintana Roo celebrated it's 44rd birthday this month.  The state's official name is  "Estado Libre y Soberano de Quintana Roo" (Free and Sovereign State of Quintana Roo)  Together with Baja California Sur, who was also granted official State status on October 8, 1974,, Quintana Roo and Baja California Sur are the youngest states in the entire Republic of Mexico.
Quintana Roo officially covers 44,705 square kilometers (17,261 sq mi), is divided into 10 municipalities, and includes Cancun, the islands of Cozumel and Isla Mujeres, Bacalar, Playa del Carmen,  Akumal, Xel-ha, and the Capitol of Chetumal.
In February of 2015 Quintana Roo adopted a new time zone:  Southeastern, and corresponds to Eastern Standard Time.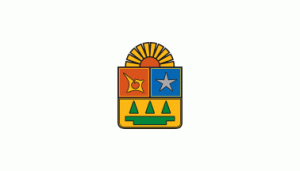 The state no longer observes daylight savings time.
Feliz aniversario a uno de los Estados más jóvenes de México
El Estado Libre y Soberano de Quintana Roo celebra su 44º aniversario. . .
Este mes el Estado de Quintana Roo celebró su 44º aniversario.  El nombre oficial del Estado es: Estado Libre y Soberano de Quintana Roo. Junto con Baja California Sur, al cual también le fue otorgada la condición de Estado el 8 de Octubre
del año 1974, Quintana Roo y Baja California son los Estados más Jóvenes de la República Mexicana.
De manera oficial, Quintana Roo abarca 44,705 kilómetros cuadrados  (17,261 millas cuadradas) y se encuentra dividido en 10 municipio que incluyen Cancún, la Isla de Cozumel e Isla Mujeres, Bacalar, Playa del Carmen, Akumal, Zel-Ha y la Capital, Chetumal.
En Febrero de 2015 Quintana Roo adoptó una nueva zona horaria: la del sureste que corresponde al horario estándar del este. El Estado ya no cambia de horario.
Laura Wilkinson is the Editor for Cozumel 4 You. An ex-Connecticut Yankee who has called Cozumel home for over 15 years, Laura ran away to the Caribbean years ago, bumped around the islands teaching SCUBA diving, lost some time in Jamaica, and finally stopped in Cozumel for a 2 week vacation that hasn't ended yet. With a degree in Journalism from a fancy private college she convinced her parents to pay for, Laura writes, edits, and creates the weekly Cozumel 4 You news, promotional articles about the island, and her very own blog, which she finds hilarious. Her long suffering husband, the Fabster, has long since resigned himself to having zero private life, as he's been involved in her various schemes and plots since his arrival. Proud parents to a variety of rescue dogs and cats, Laura continues to be the bane of her traditional Mexican mother-in-law's existence, as she muses her way through life in the Mexican Caribbean.
Latest posts by Laura Wilkinson (see all)