Bikerfest Cozumel
4th Annual BikerFest Cozumel
October 12 – 14th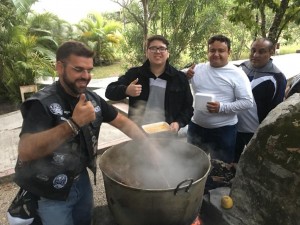 Brotherhood Cozumel will host their 4th edition of the Bikerfest Cozumel 2018 , from October 12 to 14.  Over 2,000 motorcyclists from different parts of Mexico and Central America are expected to attend.
The event will take place at the Andres Quintana Roo Park, and includes a slew of different activities including live rock music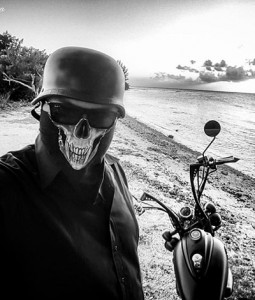 and a variety of competitions
This event is totally open to the public, in fact, last year it was estimated that nearly five thousand people attended.  The President of the Brotherhood Cozumel, Carlos Basto Caamal, stated that the event is intended to promote tourism in the island.  The event also has the cooperation of various local hotels and businesses including the ferry company "Transbordadores del Caribe"  who have offered a special fare of only $100 pesos for participating visitors to Cozumel.
The culmination of the event will be a group ride around the island starting at 10:30 am on the morning of the 14th of October.
For more informa
tion, including a complete list of events & information be sure and check out the Facebook Event Page.  https://www.facebook.com/cozumelbikerfest2018/
Bikerfest Cozumel
Octubre 12 al 14 . . .
De Octubre 12 al 14, Brotherhood Cozumel llevará a cabo su 4ª edición Bikerfest Cozumel 2018. Se espera la asistencia de 2,000 motociclistas procedentes de diferentes partes de México y Centroamérica.
El evento tendrá ligar en el parque Andrés Quintana Roo e incluye una serie de distintas actividades que incluyen música de rock en vivo y diversas competencias. 
Este evento se encuentra totalmente abierto al público. De hecho, se estima que el año pasado asistieron casi cinco mil personas. El presidente de Brotherhood Cozumel, Carlos Basto Caamal, manifestó que el objetivo del evento es promover turismo hacia la Isla. El evento también cuenta con la colaboración de diversos hoteles y comercios locales, incluyendo Transbordadores del Caribe que ha ofrecido una tarifa especial de $100 pesos en el cruce a los visitantes que  viajen hacia Cozumel y que sean parte del evento.
El evento culmina con un paseo en grupo alrededor de la Isla comenzado a las 10 a.m. la mañana del 14 de octubre.
Para mayores detalles, incluyendo una lista completa de eventos, asegúrense de visitar la página de eventos en Facebook.
http://www.facebook/cozumelbikerfest2018/
Latest posts by Laura Wilkinson
(see all)