June 1 Marks the Official Start of Caribbean Hurricane Season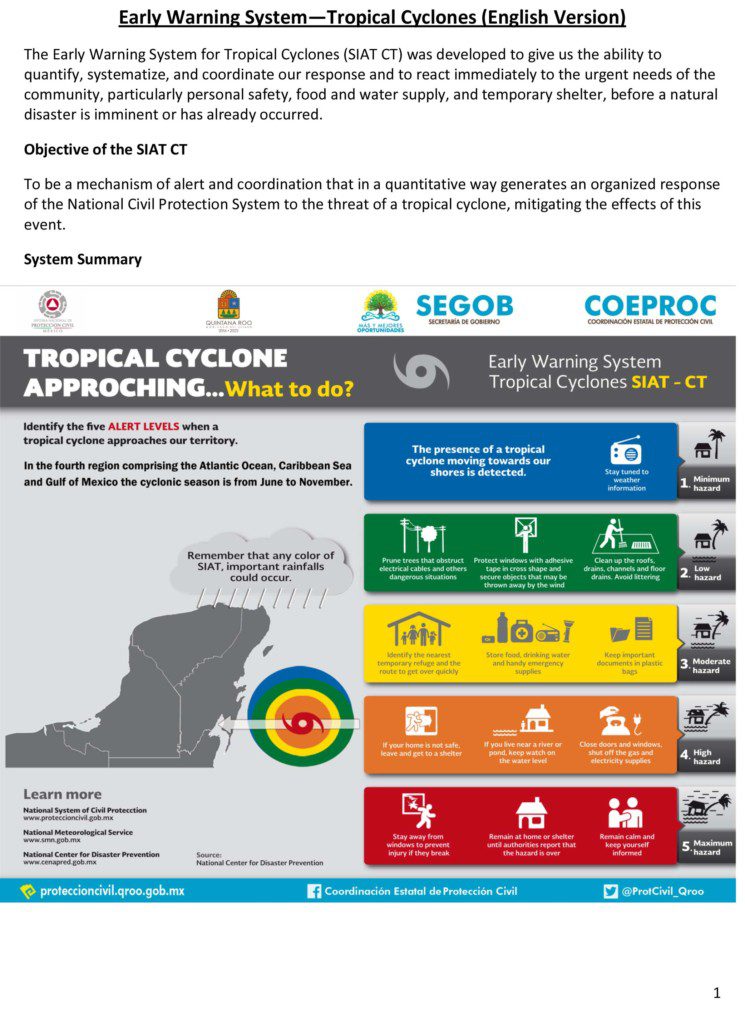 June 1st marks the official start of Hurricane Season in the Caribbean, and although meteorologists are predicting a "a nearly normal" hurricane season the 2019 Municipal Hurricane Preparedness Committee took time out to meet with the Tourism Department. Together both entities want to ensure that visitors to the island will receive updated impending storm information, as well as access to various consulates and embassies. The general recommendation for tourists is to leave Cozumel and return to their point of origin before experiencing any storm impact.
Hurricane season runs from June – October. For a quick summary of the 2019 predictions, check out this Accuweather page. The National Weather Service has also published a comprehensive list to prepare for a hurricane. Another good resource for tracking weather is Wind Guru.com.
Build a Hurricane Preparedness Kit
Here is a direct link from the FEMA Ready.gov page listing some supples for a Basic Disaster Kit – there's also a printable version of the list available. Here are some highlights
Store items in airtight plastic bags and put your entire disaster supplies kit in one or two easy-to-carry containers such as plastic bins or a duffel bag.
A basic emergency supply kit could include the following recommended items:
• Water – one gallon of water per person per day for at least three days, for drinking and sanitation
• Food – at least a three-day supply of non-perishable food
• Battery-powered or hand crank radio and a NOAA Weather Radio with tone alert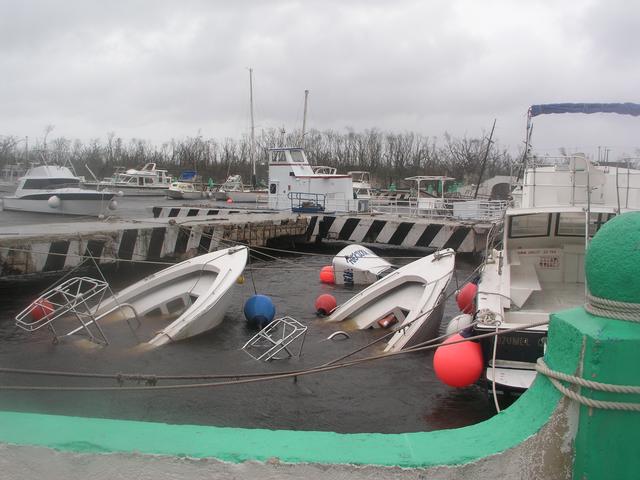 • Flashlight
• First aid kit
• Extra batteries
• Whistle to signal for help
• Dust mask to help filter contaminated air and plastic sheeting and duct tape to shelter-in-place
• Moist towelettes, garbage bags and plastic ties for personal sanitation
• Wrench or pliers to turn off utilities
• Manual can opener for food
• Cell phone with chargers and a backup battery
• Prescription medications
• Non-prescription medications such as pain relievers, anti-diarrhea medication, antacids or laxatives
• Glasses and contact lens solution
• Infant formula, bottles, diapers, wipes, diaper rash cream
• Pet food and extra water for your pet
• Cash Important family documents such as copies of insurance policies, identification and bank account records saved electronically or in a waterproof, portable container
• Sleeping bag or warm blanket for each person
• Complete change of clothing appropriate for your climate and sturdy shoes
• Household chlorine bleach and medicine dropper to disinfect water
• Fire extinguisher
• Matches in a waterproof container
• Feminine supplies and personal hygiene items
• Paper and pencil
• Mess kits, paper cups, plates, paper towels and plastic utensils
Books, games, puzzles or other activities for children
El 1º de junio marca el inicio de la temporada de huracanes en el Caribe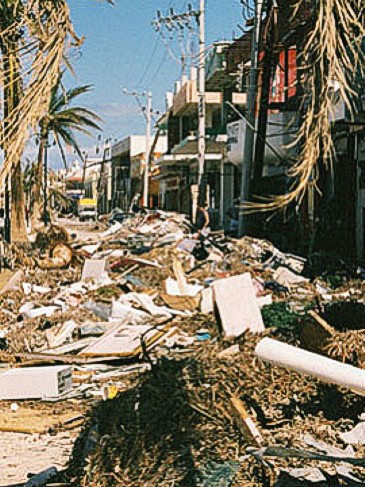 El 1º de junio comienza oficialmente la temporada de huracanes en el Caribe, y a pesar de que los meteorólogos pronostican una temporada de huracanes 2019 "casi normal", el Comité Municipal de Prevención de Huracanes y la Dirección de Turismo ya sostuvieron una reunión. Ambas entidades desean cerciorarse que quienes visiten la Isla reciban información actualizada sobre temporales inminentes así como acceso a los diversos consulados y embajadas. La recomendación general para los turistas de Cozumel es que regresen a sus puntos de origen antes del impacto de algún temporal.
La temporada de huracanes corre de Junio a Octubre. Para ver un resumen rápido de los pronósticos para el 2019, visite la página Accuweather . El National Weather Service también publicó una lista completa para prepararse para la llegada de un huracán. Otra buena fuente para dar seguimiento al clima es Wind Guru.com
Prepare un kit en caso de huracán
Este es un enlace directo de la página de la Agencia Federal Estadounidense para el Manejo de Emergencias (FEMA por sus siglas en inglés) Ready.gov que contiene una lista de algunas provisiones para el Kit Básico para Desastres. También pueden encontrar una versión de la lista para imprimir. Aquí tienen algunos puntos relevantes: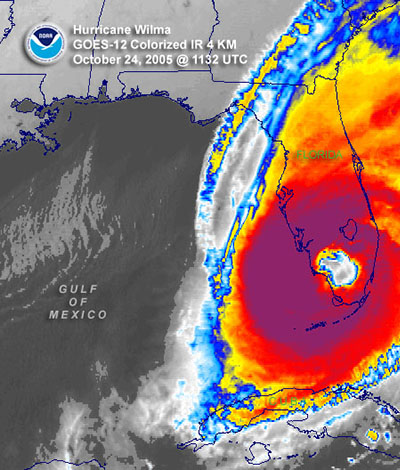 Almacene artículos en bolsas herméticas de plástico y coloque todas sus provisiones en uno o dos contenedores fáciles de transportar, como recipientes de plástico o bolso de lona.
Un kit de provisiones de emergencia en caso de huracán debe incluir los siguientes artículos recomendados:
Agua – un galón de agua por persona por día para al menos tres días, para beber e higiene.
Alimentos – al menos suministro de alimentos no perecederos para tres días.
Un radio portátil de baterías y un Radio del Tiempo NOAA con tonos de alertas.
Linterna.
Botiquín de primeros auxilios.
Baterías adicionales.
Silbato para pedir ayuda.
Mascarilla anti-polvo para ayudar a filtrar el aire contaminado; cubierta de plástico y cinta para embalaje que se utilizara en caso de ser necesario refugiarse en un lugar.
Toallitas húmedas, bolsas para basura y ataduras plásticas para higiene personal.
Llave de tuercas o alicate para apagar los servicios.
Abrelatas manual para el alimento enlatado
Teléfono celular con cargadores y batería de reserva.
Medicamentos de receta.
Medicamentos sin receta como calmantes para evitar el dolor, medicamentos contra la diarrea, antiácidos o laxantes.
Líquido para lentes de contacto y gafas.
Formula para bebés, botellas, pañales, toallitas, crema para la rozadura de pañal.
Alimento y agua adicional para su mascota.
Guardar electrónicamente o en algún contenedor plástico, documentos familiares importantes como lo son las pólizas de seguros, identificaciones y registros bancarios.
Bolsa para dormir o una cobija caliente para cada persona.
Cambio completo de ropa para el clima donde usted vive y calzado resistente.
Extintor de incendios.
Cerillos dentro de un envase plástico.
Artículos para el cuidado e higiene femeninos.
Juegos para lonchera, vasos y platos desechables, toallas de papel y utensilios de plástico.
Papel y lápiz
Libros, juegos, rompecabezas u otras actividades para los niños.
Latest posts by Laura Wilkinson
(see all)