2023 Cozumel Carnaval Ends
2023 Cozumel Carnaval Ends:  High Participation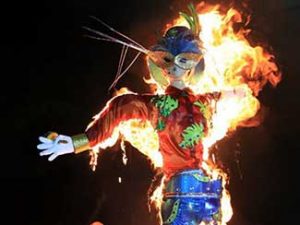 The ritual burning of "Juan Carnaval," on Wednesday February 22th marked the traditional ending to the Cozumel Carnaval celebrations for 2023. Members of the Cozumel Municipal Government were on hand, as well as the 2023 Carnaval Organizing community who gave out prizes and awards to participants. Cozumel has a long rich Carnaval history stretching over 140 years.
According to Fernando Beristáin Iturbide, president of the Cozumel Island Hotel Association (AHIC), January closed with almost 74% occupancy, which meant around 10 percentage points above what was registered in the same month of 2022.
For February, occupancy of 80% is expected  as a result of a combination of high season events associated with Carnaval.
Projected numbers indicate a 5% increased occupancy from February 2022.
Finaliza el Carnaval 2023 de Cozumel con una alta participación
La ritual quema de "Juan Carnaval " el miércoles 22 de febrero marcó el tradicional cierre de las celebraciones del Carnaval de Cozumel en el 2023. Miembros del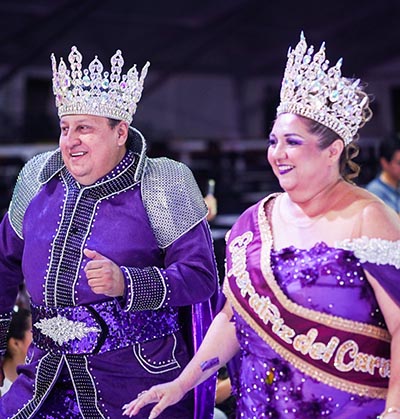 gobierno municipal de Cozumel estuvieron presentes asu como los organizadores del Carnaval 2023 quienes entregaron premios y reconocimientos a los participantes. Cozumel tiene una larga y rica historia de Carnaval que se remonta a más de 140 años.
De acuerdo con Fernando Beristain Iturbide, presidente de la Asociación de Hoteles de la Isla de Cozumel (AHIC), enero cerró con casi 74% de ocupación, lo que significó alrededor de 10 puntos porcentuales por arriba de lo registrado el mismo mes en  2022.
Para febrero se espera una ocupación de 80% como resultado de la combinación de eventos realizados en temporada alta relacionados con el Carnaval.
Las cifras proyectadas indican un aumento de 5% en la ocupación con respecto a febrero de 2022.
"Paint & Run" de este año, así como el Concurso del Ceviche fueron algunos de los eventos más importantes.
Latest posts by Laura Wilkinson
(see all)