2023 Mexican National Holidays
Plan ahead! Mandatory and non-mandatory holidays in Mexico for 2023.
Mónica Sauza highlights this year's special dates…
If you are traveling or if you live in Mexico, we recommend that you make a note of these mandatory and non-mandatory holiday to avoid surprises as you may find that some government offices or banks closed. A few years back if an official holiday was – say – on a Thursday, schools, government offices, banks etc. took very long weekends (termed as hacer puente or 'make a bridge' – as it figuratively connects several days of leisure). But as children, workers, offices, etc. were away too many days, the government made it mandatory that some official holidays be observed only on a Monday.
Make a note of the mandated holidays for 2023:
January 1st.. Happy New Year!!!
February 5, Constitution Day; will be observed on Monday February 6.
March 21, Benito Juárez's birthday memorial. Benito Juárez, a very respected reformer and constitutional president of Mexico (1857-1872). Will be observed on Monday March 20
May 1st. International Labor Day. It will be Monday.
September 16 – 213th. Anniversary of the Mexican Independence. It will be Saturday.
November 20 – 113th. Anniversary of the Mexican Revolution. It will be Monday.
November 12 – Day of the Bank Employee (mandatory only for banking institutions). It will be Tuesday.
December 25 – Christmas Day. It will be Monday.
As for holidays or festivities that are not mandatory:
January 6, Epiphany, or the Three Kings' Day. It will be Thursday.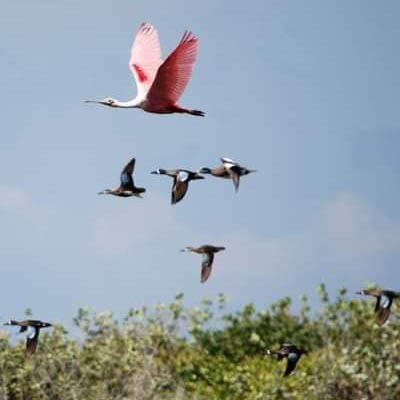 April 6 & 7, Thursday and Friday, Easter week's "holy days", not official but occasionally some schools, government offices and banks close.  Spring break starts April 3 and ends April 14.
May 5 – The Battle of Puebla day or more commonly known as Cinco de Mayo. In the U.S. mistakenly associated with the Mexican Independence (on September 16), this date commemorates the victory of the Mexican army over the French army in 1862.
May 10 (Wednesday) – Mothers' Day.
May 15 – Teachers' Day … only for schools and… well. . . teachers.
School summer break = Starts on July 26
November 2, Day of the Dead.
December 12, Day of the Virgin of Guadalupe.
For schools, due to School Technical Council meetings (CTE, in Spanish) there will be no school on January 27, February 6, March 17, April 28, May 1 & 26 and June 30.
The above dates apply nationwide, and those of us living in the beautiful Island of Cozumel must remember Mardi Gras or Carnaval. The 2023 will take place from February 16 to the 21st. It's possible that local banks and some government offices take a day off during Carnaval.    
¡Planee con anticipación! Días de descanso obligatorios y no oficiales en México para el 2023.
Mónica Sauza nos indica cuáles son los días especiales en el año…
Si usted viaja o vive en México, le recomendamos que tome nota de estos días festivos para evitar sorpresas, ya que puede toparse con que algunas oficinas de gobierno o bancos se encuentran cerrados. Hace algunos años si un día feriado oficial era, por decir un jueves, las escuelas, oficinas de gobierno, bancos, etc., se tomaban largos fines de semana o "hacían puente". Sin embargo, como las escuelas, empleados, oficinas, etc. dejaban de laborar demasiados días, el gobierno hizo obligatorio que algunos de los días feriados oficiales sólo se celebren un lunes.
Tomen nota de los días feriados oficiales para el 2022: 
Enero 1º.. ¡¡¡Feliz Año Nuevo!!!
5 de febrero, Día de la Constitución, a celebrarse el lunes 7 de febrero.
21 de marzo, conmemoración del nacimiento de Benito Juárez. Benito Juárez fue un reformista muy respetado y fue presidente constitucional de México (1857-1872). Se celebrará el lunes 20 de marzo.
1º de Mayo, Día Internacional del Trabajo. Será lunes.
16 de septiembre – 213er. aniversario de la Independencia de México. Será sábado.
20 de noviembre – 113er. aniversario de la Revolución Mexicana. Será lunes.
12 de diciembre – Día del Empleado bancario (oficial sólo para las instituciones bancarias). Será martes.
25 de Diciembre – Día de Navidad. Será lunes.
En cuanto a vacaciones o festividades no oficiales:
6 de Enero, Días de Reyes. Será jueves.
Abril 6 y 7, jueves y viernes, son los días santos o de Pascua"; no son ficiales pero algunas escuelas, oficinas de gobierno y bancos permanecen cerrados. Las vacaciones de primavera comienzan el 3 de abril y concluyen el 14 de abril.
5 de mayo – Día de la Batalla de Puebla, o como más comúnmente se le conoce: Cinco de Mayo. En los E.U.A. se relaciona equivocadamente con la Independencia de México (16 de Septiembre cuando esta fecha se conmemora la victoria del ejército mexicano contra el ejército francés en el año 1862.
10 de Mayo (miércoles) – Día de la Madre.
15 de Mayo – Día del Maestro … también sólo para las escuelas y… bueno… los maestros.
Vacaciones de verano = Comienzan el 26 de junio.
2 de Noviembre, Día de los Muertos.
12 de Diciembre, día de la Virgen de Guadalupe.
En el caso de las escuelas, no se laborará los días 27 de enero, 6 de febrero, 17 de marzo, 28 de abril, 1º y 26 de mayo y 30 de junio debido a reuniones del Consejo Técnico Escolar (CTE).
Las fechas indicadas son vigentes para todo el país, y para quienes vivimos en Cozumel debemos recordar el Carnaval. El Carnaval 2023 será del 16 al 21 de febrero. Es posible que los bancos locales y algunas oficinas de gobierno se tomen un día libre durante el Carnaval.

Latest posts by Monica Sauza
(see all)