Cozumel Birding Events
"In Love With Wildlife"  Birding Events This Weekend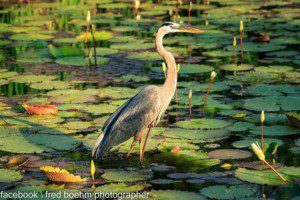 A special 2 day birding tour will take place this weekend ….
The Organizing Committee for the Isla Cozumel Birding Festival, extends you a cordial invitation to participate in the 1st Birding fundraiser event called "In Love With Wildlife" to benefit the 8th Isla Cozumel Birding Festival. There are two available evenings – October 8th and 9th – with only 10 available slots per morning.  The event, both mornings, begins at 6 am.
We invite you to live this unique experience.  You don't need to be an ornithologist to appreciate the aesthetic splendor of the wide variety of birdlife that lives in the island of Cozumel. The tour will have a specialized guide speaking entirely in English, and for maximum enjoyment and the preservation of our environment, the size group will be of a maximum of 10 people. We have two available dates for this activity: Saturday 8th and Sunday 9th of October, 2016.
The birding tour includes: English speaking tour guide, birds brochure, borrowing binoculars, coffee and breakfast after birding.
The "Isla Cozumel Birding Festival" promotes bird watching as a sustainable tourism strategy on the island, and at the same time, is designed to inform and build interest in the vital role birds play in the balance of our ecosystems as well as their impact on life. For more information, check out their official Facebook page.
Eventos de esta semana con las aves,  "Enamorados de la Vida Silvestre"
El próximo fin de semana  una excursión especial de 2 días para ver aves  . . .
El comité organizador del Festival de las Aves Isla Cozumel les extiende una cordial invitación para que participen en el 1er evento de recaudación llamado "Enamorados de la Vida Silvestre" en beneficio del 8º Festival de Aves Isla de Cozumel. El evento estará disponible dos noches, Octubre 8 y 9 con sólo un espacio por noche. Ambas noches el evento iniciará a las 6 p.m.  
Los invitamos a vivir esta experiencia única. No es necesario que sean ornitólogos para apreciar el esplendor estético de la amplia variedad de avifauna que vive en Cozumel. La excursión contará con un guía especializado, haciendo la presentación totalmente en inglés; y para su máxima diversión y conservación del medio ambiente, el tamaño del grupo tendrá un límite de 10 personas. Hay dos fechas disponibles para esta actividad: el sábado 8 y el domingo 9 de octubre, 2016.
La excursión para la observación de aves incluye: guía en idioma inglés, folleto de aves, binoculares en préstamo, café y desayuno después de la observación de aves .
Si desean vivir esta experiencia, pónganse en contacto con Cecilia Alcérreca llamando al 987 101 31 14 o a través de correo electrónico a cozumelbirdingclub@gmail.com
Esperamos contar con su participación y apoyo para la conservación de las aves de Cozumel.
El Festival de Aves Isla Cozumel promueve la observación de aves como estrategia de turismo sustentable en la Isla, y a la vez está diseñado para informar y crear interés en la función vital de las aves en el equilibrio de nuestros ecosistemas así como su impacto en la vida. Para mayor información, visiten su página oficial en Facebook.
Latest posts by Laura Wilkinson
(see all)