Carnival Cruise Ship Esctasy
Carnival Cruise Line's Ecstasy Makes Final Call Into Cozumel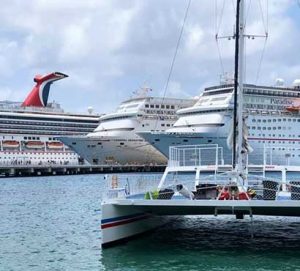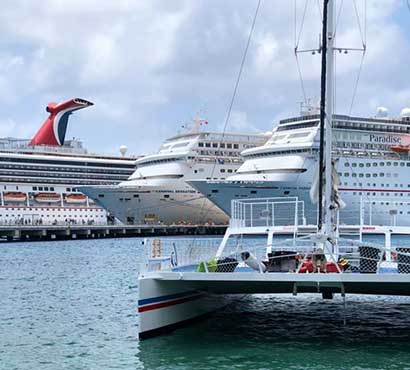 After 31 years of service, the Ecstasy cruise ship make her final call into Cozumel's port last week.  Currently the oldest and smallest ship in the Carnival fleet, she made her last cruise, a five-day trip that ended in Mobile, AL.
The Ecstasy was part of the "Fantasy" Class of ships, which also includes the Paradise and Elation, the last 2 of the line still in operation.
The Ecstasy housed evacuees and assisted relief workers after Hurricane Katrina in New Orleans.  A floating hotel for 6 months, she housed contract workers and FEMA employees.
The Ecstasy will soon head to Turkey where she will be scrapped.
El buque Ecstasy de la naviera Carnival realizó su último atraque en Cozumel
Tras 31 años de servicio, la semana pasada el buque turístico Ecstasy hizo su última parada en el puerto de Cozumel. En la actualidad es el buque más antiguo y pequeño
de la flota Carnival y su última travesía con duración de cinco días concluyó en Mobile, Alabama.
El buque Ecstasy formaba parte de la clase "Fantasy" a la que también pertenecen los buques Paradise y el Elation; los dos últimos de esa clase que aún continúan en operación.
El Ecstasy dio alojamiento y ayudó a los socorristas tras el huracán Katrina en Nueva Orleans. Durante 6 meses fue un hotel flotante, alojando a trabajadores contratados y a empleados de la Agencia Federal para el Manejo de Emergencias (FEMA, por sus siglas en inglés) .
El Ecstasy pronto se dirigirá a Turquía donde será desmantelado.
Latest posts by Laura Wilkinson
(see all)