Casa Tomas Hosts Bohemian Poet Friday August 2nd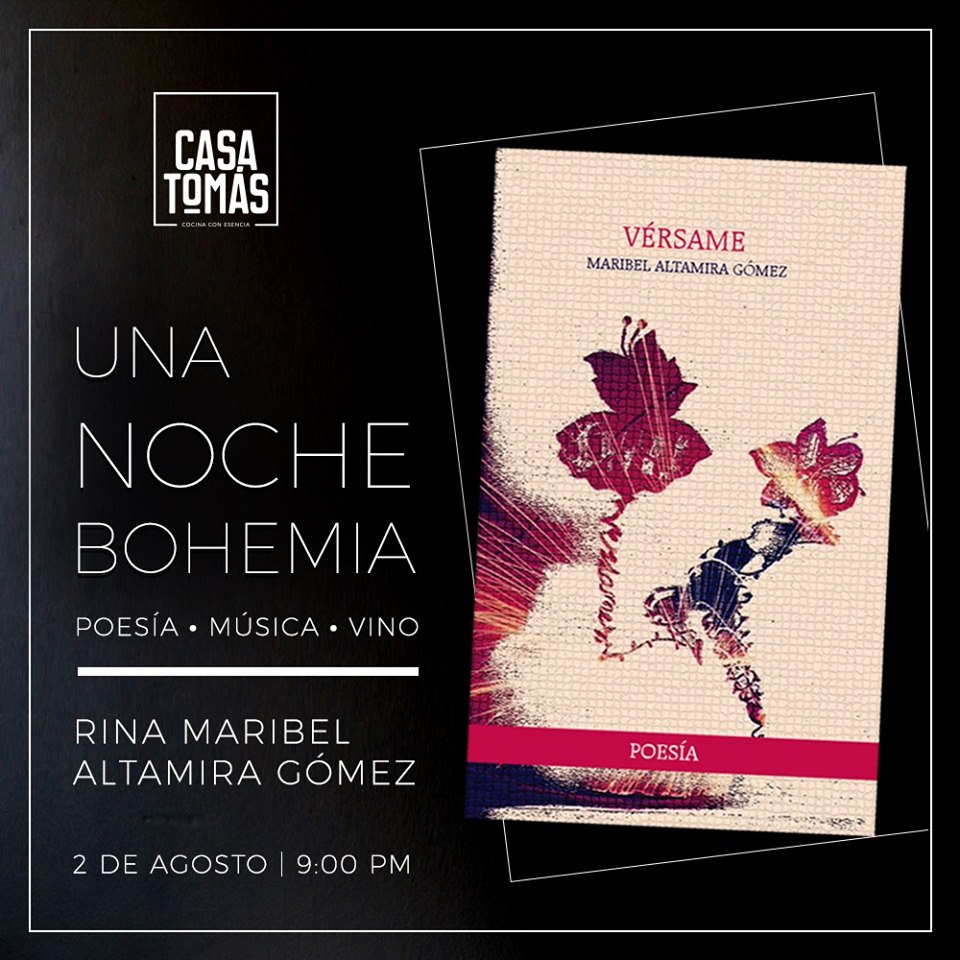 Rina Maribel Altamira Gomez was born in Cozumel, Quitana Ro, Mexico on January 4, 1969.
On 2014 she participated in flowers to Cozumel with the poem Kosoom lú umil. In 2016 she was invited to participate in Excodra, a Spanish magazine, on February "Dejame enjugar tu llanto" and in September with the poetic prose "La Palabra".
On February 2017 she was invited to be part of the literary anthology "Cursilinea", and on July 16 of that same year, she presented the story "Entre Dos Tiempos" at the Gonzalo de Jesús Rosado Iturralde municipal library.
Friday August 2
9:00 pm
5th Avenue South number 260 between streets Adolfo Rosado Salas and 3rd. South, Cozumel.
FREE ADMISSION
Make your reservation directly in Casa Tomás or call 01 987 869 8164
El viernes 2 de agosto Casa Tomás realiza el evento Poeta Bohemio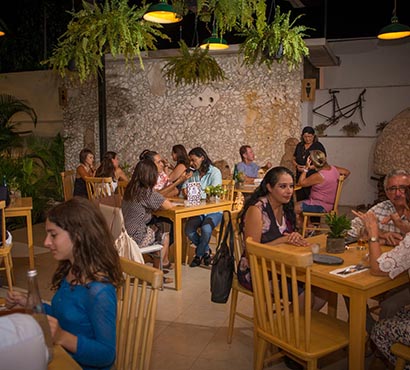 Rina Maribel Altamira Gómez, nacida en Cozumel Quintana Roo, México el 4 de Enero de 1969.


En 2014 participó en flores a Cozumel con el poema "Kosoom lú umil". En 2016 fue invitada a participar en la revista española Excodra en los meses de febrero "Dejame enjugar tu llanto" y septiembre participó con prosas poéticas "La palabra".


En febrero de 2017 fue invitada para ser parte de una antología literaria llamada la "Cursilínea" y el 16 de julio del mismo año presentó en la Biblioteca Municipal Gonzalo de Jesús rosado Iturralde el cuento "Entre dos tiempos". Y actualmente se encuentra promoviendo su primer poemario, mientras trabaja en proyectos narrativos y como letrista de canciones.
Viernes 2 Agosto
9:00 PM


?5a Avenida Sur, número 260, Entre Calle Adolfo Rosado Salas y Calle 3 Sur, Cozumel.
http://ow.ly/xete50uQPXB
ENTRADA GRATIS
Reserva tu lugar directamente en Casa Tomás o al 01 987 869 8164
Latest posts by Laura Wilkinson
(see all)