Cozumel Coral Bleaching
Cozumel Corals Recover Slowly from Bleaching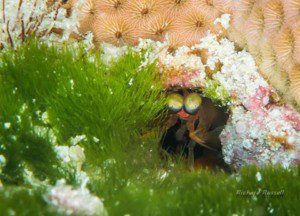 Officials from the National Marine Park, "Arrecifies de Cozumel," are reporting that coral in the surrounding area continue to recover, albeit slowly,  from 2011's coral bleaching.  In fact, in some areas, coral bleaching is diminished by as much as 15% from a previous study conducted last year.  According to another previous study, only 10% of the corals studied in 2012 were affected by coral bleaching.    In 2011, a variety of conditions, including high water temperatures, caused rampant coral bleaching; in fact, nearly 25% of the coral studied was affected.
Coral bleaching, is due in part, to high water temperatures, which , cause corals to expel the algae (zooxanthellae) living in their tissues causing the coral to turn completely white. When a coral bleaches, it is not dead. Corals can survive a bleaching event, but they are under more stress and are subject to mortality.
Los Corales de Cozumel se recuperan del blanqueamiento
Funcionarios del Parque Marino Nacional "Arrecifes de Cozumel" informan que los corales de los alrededores continúan recuperándose, aunque lentamente, desde el blanqueamiento del coral en el año 2011. De hecho, en algunas zonas el blanqueamiento de coral ha disminuido hasta 15% a partir de un estudio previo efectuado el año pasado. De acuerdo con el estudio anterior, tan sólo 10% de los corales estudiados en el año 2012 se vieron afectados por blanqueamiento. Una serie de condiciones que se presentaron en el año 2011, incluyendo altas temperaturas del agua, causaron la extensa decoloración de los corales; de hecho, casi 25% de los corales estudiados fueron afectados.
El blanqueamiento del coral se debe, en parte, a las altas temperaturas del agua que hacen que los corales expulsen las algas (zooxantelas) que viven en sus tejidos causando el blanqueo total del coral. Cuando un coral se blanquea no está muerto. Los corales pueden sobrevivir a un evento de blanqueamiento, pero están bajo más estrés y están sujetos a la mortalidad.
Latest posts by Laura Wilkinson
(see all)