Cozumel Festival Birds
XV Annual "Festival of Birds" Concludes in Cozumel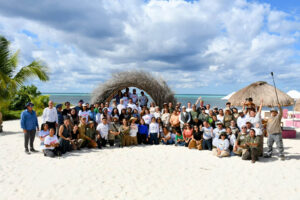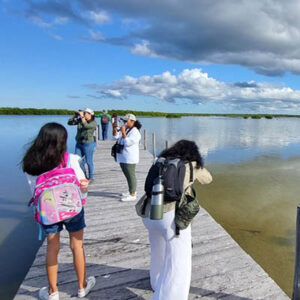 Earlier this week, the 15th anniversary of the Festival of Birds, came to an end with a bird walk at the eco-Park Punta Sur.  The event was attended by the Director of the FPMC, Jose Luis Chacon Mendez.
The Festival had its beginnings back in 2009 in a very small way and only with a few participants in Cozumel who were interested in birds. In February 2014, the Cozumel Birding Club was founded. Later, as the club grew, the  festival was organized and eventually in  2014, the Festival Committee was created, which focuses on promoting the festival and it's expansion to increase awareness of the amazing nature Cozumel has in the form of both resident and migratory birds.
Concluye en Cozumel el XV Festival de las Aves
A principios de esta semana el XV aniversario del Festival de las Avis llegó a su fin con una caminata de avistamiento de aves en el Ecoparque Punta Sur. El evento contó con la presencia del Director de la FPMC, José Luis Chacón Méndez.
El Festival tuvo sus inicios allá por 2009 de manera muy pequeña y sólo algunos participantes interesados en las aves en Cozumel. En febrero de 2014 se fundó el Club de Observación de Aves en Cozumel. Conforme el Club creció, se organizó el Festival y eventualmente, en 2014, se creó el Comité del Festival que se enfoca en promover el Festival y su difusión para amentar la conciencia de la increíble naturaleza que tiene Cozumel en cuanto a aves tanto residentes como migratorias.
Latest posts by Laura Wilkinson
(see all)