Cozumel Museum Bracelet Offers Discounts at Downtown Establishments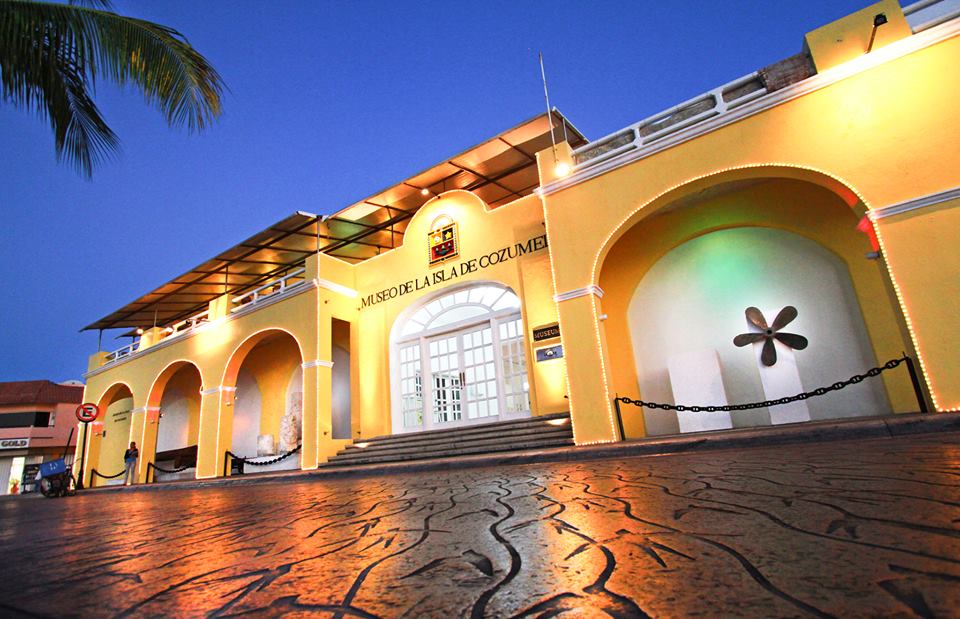 If you're visiting the island or have been meaning to tour the museum since it's remodel, this is an outstanding time to take a trip downtown and stop by the "Museo de la Isla."
The FPMC Cozumel has teamed up with a variety of island establishments to offer visitors discounts simply by presenting their museum bracelet.
The completely remodeled museum is open Tuesday, Thursday and Sunday
10:00 am – 2:00 pm & 4:00 pm – 8:00 pm
Admission to the museum is $180 mxn or $10 USD. There's also a National Plan discount.
Some of the Participating Locations
Restaurants: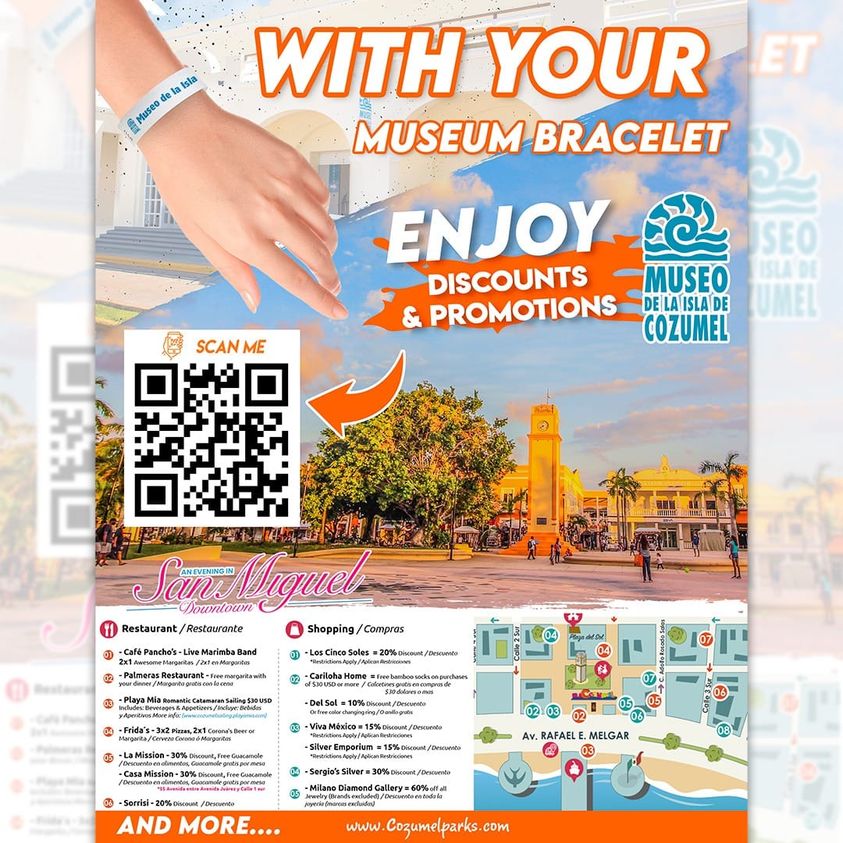 Café Pancho's Live Marimba Band – 2 x 1 Margaritas
Palmera's – free margarita with dinner
Frida's 3×2 pizzas and 1×2 corona beers
Shopping:
Los Cinco Soles – 20% discount
Cariloha Home – free bamboo socks with a purchase of $30 USD or more
Sergio's Silver – 30% discount
For more details visit CozumelParks.com or visit their Facebook page
El brazalete del Museo de Cozumel ofrece descuentos en comercios del centro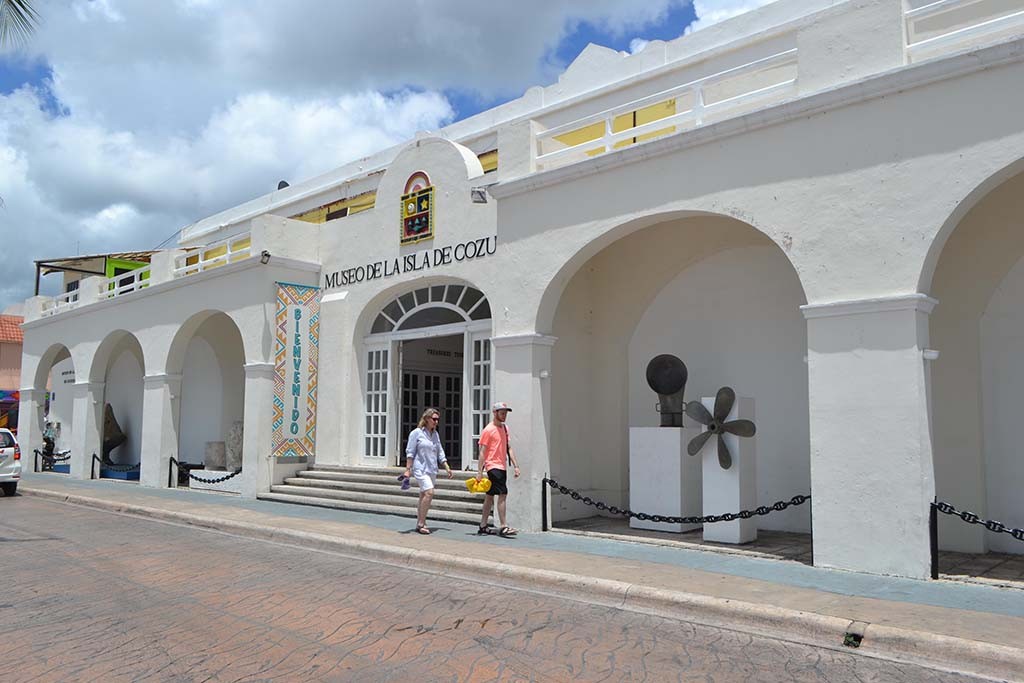 Si se encuentra de visita en la Isla o si ha querido recorrer el Museo desde que fue remodelado, este es el momento ideal para ir al centro y visitar el Museo de la Isla.
La Fundación de Parques y Museos de Cozumel (FPMC) se ha asociado con una serie de comercios de la Isla con el fin de ofrecer descuentos a los visitantes simplemente presentando su brazalete del Museo.
El Museo, totalmente remodelado, se encuentra abierto los martes, jueves y domingos de 10:00 am a 2:00 pm y de 4:00 pm a 8:00 pm.
La cuota de entrada al Museo es $180 Pesos o $10 dólares estadounidenses. También hay un Plan Nacional de descuento.
Algunos de los establecimientos participantes son:
Restaurantes:
Café Pancho's, marimba en vivo; margaritas 2 x 1
Palmeras, margaritas gratis con la cena.
Frida's, pizzas 3 x 2, y cerveza Corona 1×2
Compras:
Los Cinco Soles, 20% de descuento
Casa Cariloha, en la compra de $30 dólares estadounidenses o más unos calcetines de bambú gratis.
Sergio's Silver, 30,% de descuento
Para más detalles, visite CozumelParks.com o su página en Facebook page.
Latest posts by Laura Wilkinson
(see all)